Deutsche Bank presents "The New Next" photo blog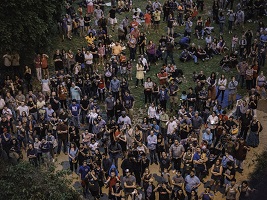 An average of 80 million photos are shared every day on Instagram alone, while the tally on Facebook is roughly 350 million – a veritable torrent of images and testament to people's love of photos and the stories they tell.
Deutsche Bank has therefore joined forces with the OSTKREUZ agency to launch a photo blog at thenewnext.db.com: "We want to show economies in transition and tell stories that are relevant to our online audience", said Nico Reinhold from the bank's digital communications team.
The special thing about this is that the suggestions for exciting stories and projects are made by the photographers, not the bank. "We're interested in getting an external perspective - the perceptions of professional observers", said Reinhold.
The blog starts with works by Tobias Kruse and Heinrich Holtgreve.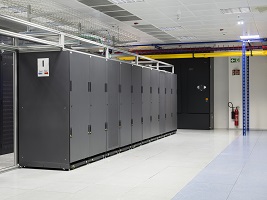 Kruse travelled across the US in spring 2017 for "In America", stopping in New York, Detroit, Boulder and Austin. He brought back his photographic impressions of a country straddling the steel industry and startup scene.
For his "We have a deal" project, Holtgreve searched for locations devoted to money – both public and secret places – and photographed money in all its forms: from antique copper plate money to commercial bitcoin mining.
Take a look at the photo blog at thenewnext.db.com. You can follow the series automatically via Deutsche Bank's Facebook page.
Contact: social.media@db.com