The world is changing. Where do banks fit in? Deutsche Bank publishes innovative multimedia format that investigates the value of banking in a digitally disrupted world.

Do we still need banks? In our new scrollytelling feature, we look at the changes happening around us and what they mean for the role of banks in the economy and society. Startups, big tech companies and artificial intelligence are poised to disrupt traditional bank functions such as lending, payments and even financial advice, but banks are not just watching from the sidelines; they are opening up, reinventing themselves, forging new alliances and actively shaping the transformation.
#WhyBanksMatter explores the role banks play in three areas: in the economy, in promoting sustainable solutions to global challenges and in the emerging platform economy. We meet experts from inside and outside of Deutsche Bank who share how they think banks can remain valuable partners for businesses, households and investors. They tell us what is changing, what needs to change and how banks can help make great things happen – from financing innovative new products to investing in projects that make a positive environmental and social impact.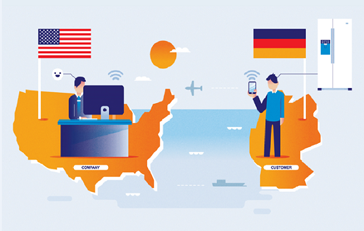 Join us on this exciting journey. Listen, watch and read our reports on why banks matter. Discover what young people from all over the world expect of their bank. Find out about the topics of the future that are keeping senior executives at Deutsche Bank busy right now. Hear why banks and smartphones belong together. And learn how clean power can open up encouraging prospects for people in Africa.
Contact: social.media@db.com
Further links on the topic