How we empower our leaders to be fit for the future
Developing our leaders has always been a key focus at Deutsche Bank. Our Leadership Capability Model outlines the Bank's view on the capabilities which underpin effective leadership. It reflects Deutsche Bank's strategic requirements and is backed by rigorous scientific research to pinpoint the knowledge and skills that form the core of effective leadership.
While the fundamental principles of leadership are enduring, leaders need to continuously develop themselves by applying capabilities in disruptive and changing contexts. They must simultaneously build capabilities of teams they manage and cultivate a culture which continuously learns, is adaptive and inclusive. At the same time, fostering change and innovation cannot come at the expense of the customers' best interests. Behavior and business practices must be guided by a clear sense of purpose and principles at all times.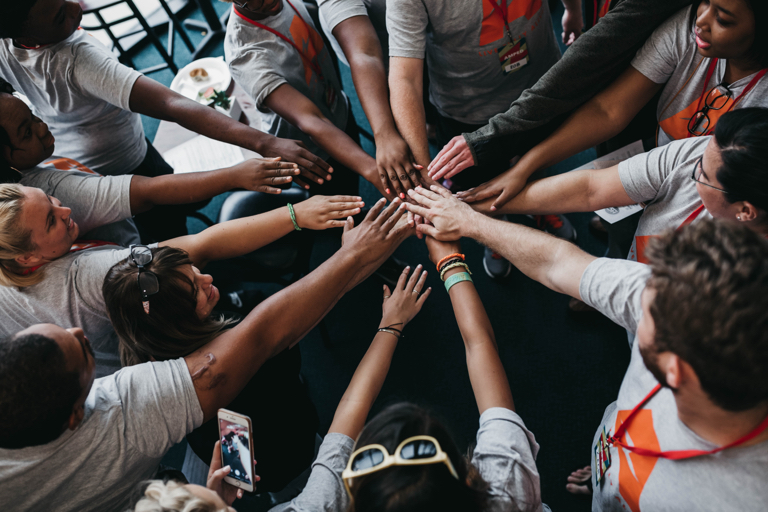 At Deutsche Bank, as a leader, you are expected to:
Energize
your people instilling a shared purpose and confidence in a bold vision to build motivation and enhance well-being.
Empower
your people with clarity and structure to drive sustainable performance and by growing capabilities vital to our future.
Connect
with others to maximize business opportunities by being a reliable partner, seeking mutually beneficial goals and valuing stakeholders.
Create
value and competitive advantage by questioning and experimenting to find better solutions and make balanced, ethical decisions.
The transformation of leadership
Since 2019, we have taken key actions to respond to these changing requirements. We have transformed our leadership development program to enable a more personalized, modular approach allowing leaders to access learning when and how they need it.
Guided by the refreshed Leadership Capability Model, all learning opportunities are designed to make our leaders fit for the future. Throughout the transformation process, we have actively involved leaders in prioritizing topics and methods by participating in forums and focus groups.