A smooth transition to targeted virtual hiring in response to COVID-19
As the COVID-19 pandemic took hold in mid-March, Deutsche Bank moved quickly to transition its global talent sourcing activities to a virtual environment. The end-to-end process from sourcing, recruiting, onboarding and welcoming talent was delivered virtually by our recruitment teams, hiring managers as well as external partners. There was no disruption to the recruitment activity in our key markets. In 2020, the Bank hired approximately 3,500 officers and 3,700 non-officers from the external market in comparison to 2019 when we hired 3,800 officers and 3,800 non-officers.
Hires by major job categories
| | | | |
| --- | --- | --- | --- |
| in k FTE | 2020 | 2019 | 2018 |
| Officers | 3.5 | 3.8 | 4.1 |
| Non Officers | 3.7 | 3.8 | 4.3 |
| Legal entities outside of Deutsche Bank's corporate title systems | - | 0.7 | 0.6 |
| Total | 7.2 | 8.3 | 8.9 |
The average time required to fill vacant positions was 74 days (2019: 56 days) and the average time required to fill critical vacant business positions was 51 days (2019: 15 days). The process of filling positions slowed down due to a temporary pause in activity from both applicants and hiring managers during the pandemic.
In 2020, 64.1% of hires were sourced from the external market (2019: 62.4%), 40.8% of those were sourced directly (2019: 30.2%), reflecting a decrease in the use of agencies. In total, 35.9% of hires were sourced internally (2019: 37.6%), and while this represented a small fall compared to 2019, one in three positions continued to be filled with an existing employee.
This sourcing mix reflects a multi-year recruitment strategy that supports the Bank's transformation by enabling career mobility opportunities for our internal staff, reducing sourcing costs where possible and attracting specific expertise from the external market.
By providing user guides on virtual interviewing, onboarding and technical instructions for our new joiners, we were able to provide an exceptional candidate experience in 2020.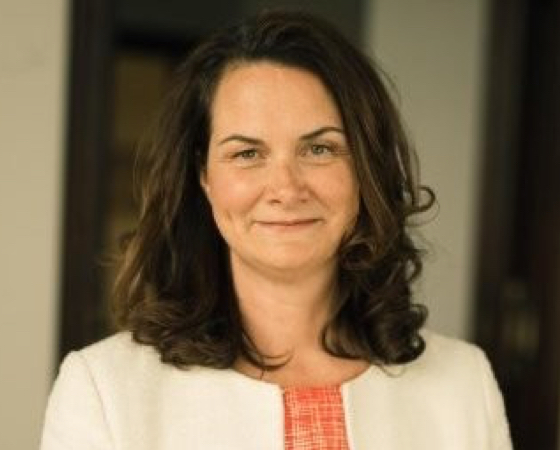 Joining Deutsche Bank during a pandemic may sound like a nightmare, but it really wasn't. Everyone went above and beyond to check I was ok, ensure I had what I needed and I received the warmest of welcomes, even if it wasn't face to face.
My laptop was delivered to home and arrived the day before my formal start date, and it was surprisingly easy to set up. All the basics were ready on day one so I genuinely had a seamless start. The guides were pretty helpful in my navigating my way into the new organisation, but my assistant and manager were incredible.
I have received nothing but wonderful support since I joined and the additional coaching was a standout in terms of experience. The recruiter also acted like my personal concierge to the organization so I have had an excellent start to Deutsche Bank.
Supported Return to Work programme in UKI

In January 2020, the UKI region launched its Supported Return to Work programme focused on identifying talented candidates who have left the workplace for at least 18 months, for example to raise a family, set up a business or further education.
Expansion of Beeline, a management system for contingent worker resources
We completed the expansion of Beeline, our system to manage contingent worker resources, into the UKI and Netherlands in 2020. This significant upgrade standardizes processes and content, and provides stakeholders with a consolidated reporting platform. Furthermore we integrated Beeline into Workday, our core HR platform, to enable a more efficient recruitment process for contingent workers and seamless transfer of data between the systems.
Sharing Talent Sourcing best practice with Google Cloud

In 2020, the strategic, multi-year partnership of Deutsche Bank and Google Cloud has provided a unique opportunity to collaborate across HR, and specifically within Talent Sourcing. We shared best practice across employer brand and recruitment approaches to enhance our ability to attract and recruit engineering talent to support our global Technology strategy.