Investing in early careers
2021 was a challenging year for those looking to start their career. In spite of the pandemic, we were proud of how we continued to develop our graduate and internship programs to offer a route into banking for exceptional talent. Our graduates diversify our organization and make a material contribution to the bank's transformation from day one through new ideas and insights.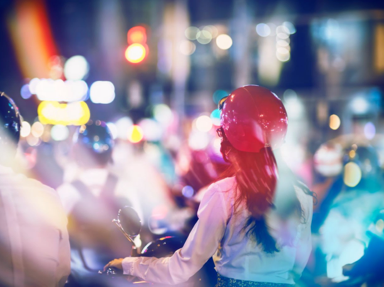 In 2021 we hired 890 graduates (2020: 717). Our intake was 39% female (2020: 35%) and again included our largest ever intake of Technology focused students.
In order to welcome the class of 2021 in the midst of the continued impact of global pandemic, we further enhanced our approach to virtual delivery of orientation and training. Content included insights from our senior leaders, innovation within Deutsche Bank, risk management, virtual networking and a suite of technical training. After initial training our graduates were then able to attend the office in person in most locations.
In the summer, we built on the success of the virtual approach developed in 2020 to deliver a blended summer internship which is composed of virtual training and orientation supplemented by in-person work experience in our offices where this could be safely managed.
Our award-winning Graduate App has played a critical role in helping us stay engaged with our graduates and interns prior to them joining the organization, and supporting them in keeping up to speed with the evolving environment.
A sustained commitment to diversity and inclusion remains at the heart of our strategy.
In 2021, we continued to invest in initiatives and partnerships designed to increase awareness of our opportunities and generate interest in a career in banking amongst a more diverse range of candidates.
This included, for example, the launch of new diversity focused work experience and mentoring programs such as MONA (Mentoring, Orientation, Network, Advance), Rise and Grow, as well as further extending our outreach to Historically Black Colleges and Universities in the US, resulting in Black representation in our 2021 regional graduate intake increasing to 10.3% (2020: 4.7%).
We continued to run the 'Unofficial Guide to Banking' and 'The Reality' event series, both designed to introduced new and diverse audiences to banking careers virtually.
2021 also saw the launch of our first formal Apprenticeship program outside of Germany in our Technology, Data and Innovation division in the UK.