Ensuring our employees' wellbeing
Find out how we create a caring work environment that protects the health of our employees.
We aim to create a workplace where our people can be themselves and feel supported and happy, so they can perform at their best and thrive in their careers. The wellbeing of our staff is an integral part of our culture and we employ a number of preventative and reactive actions to safeguard our talent every day.
During the pandemic we were able to provide our workforce with timely support, from vaccination campaigns, mental health services and development opportunities to name just a few. We want to take a proactive approach so our employees prioritize their own wellbeing, and support those around them in doing the same, to prevent issues from arising.
Across the globe, we offer more than 900 wellbeing programs and corporate benefits to provide individual support to our people and their families, based on our four wellbeing dimensions: physically thriving, emotionally balanced, socially connected and financially secure.
We recognize our employees' physical and mental health and wellbeing as highly important, deserving both protection and promotion. While also emphasizing individual responsibility in terms of personal health, Deutsche Bank considers health management to be an integral part of our culture. Employees benefit from health care as an essential element in building and sustaining a fulfilled, successful and rewarding work life, while the bank benefits by attracting talent, retaining qualified staff and securing prosperity and sustainable success.
We are therefore committed to taking every reasonable measure to provide a safe and healthy working environment alongside additional programs and measures to promote our people's health and wellbeing in the workplace.

As the COVID-19 pandemic continues to dominate the world, we placed increased focus on the physical wellbeing of our employees. We have launched a comprehensive COVID-19 vaccination and booster campaign for our employees in various regions, which have been and are still on offer throughout the pandemic.
Launch of the first Mental Health awareness e-learning module
As part of last year's Mental Health Awareness week, Deutsche Bank launched its first global mental health awareness e-learning module. This practical training session is being rolled out as part of the bank's commitment to fostering an open and inclusive work environment. The training is available to all employees globally and raises awareness of their own mental wellbeing and the wellbeing of those around them, and encourages conversations about mental health based on the ACE model: Awareness, Conversation, Enable.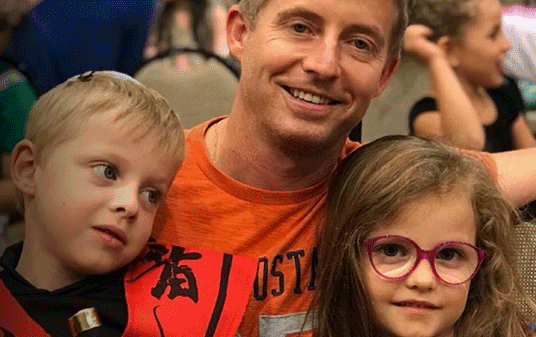 The bank provides a range of benefits to help employees manage professional and personal commitments and achieve a sustainable work-life balance. Here is an example of our colleague Phillip using flexible work arrangements to live his family dream.