Transitioning to a Future of Work (FoW) model cannot happen overnight, it requires cultural change and adaptation. To support this shift, the bank launched a series of initiatives to promote and support active leadership and more productive employees.
An important contributor will be a continuous learning mindset. To support this objective, a Learning Center has been established on the FoW microsite. It contains a variety of playlists available for on demand learning. The playlists are a mixture of TED talks, videos, articles and other learning materials to help employees learn. A "one-minute learning series" email campaign was launched to promote learning content across the organization and received 3,800 registrations within one month.
A number of videos and articles were published on our intranet to support the implementation of FoW and increase awareness.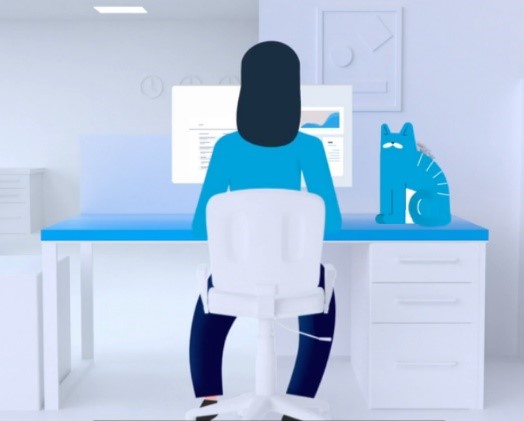 Our Management Board Vox Pops video is a unique engagement example from the top of the organization. It shares the hybrid working views and experiences of Board members. Our product animation video explains the principles and the registration process for remote working. It received more than 33,000 views.
Employees were provided with a toolkit to make the most of remote working and reinforce important principles around inclusion in the workplace. The FoW microsite contains support materials on hybrid working best practice, ways to organize hybrid meetings and meaningful breaks, and a variety of wellbeing resources.
Manager briefing sessions were held to learn about the hybrid working model and its implications. Learning sessions with HR took place to address the "what" and "how" of hybrid working and prepare leaders. 350 change champions globally were nominated to promote hybrid working and spread the change across the bank.