How our flexible approach enabled us to keep our Bank up and running
Our agile and flexible approach enabled us to keep our bank up and running for our clients
With large sections of our workforce switching to remote working, it has highlighted more than ever before the importance of communication. The Bank found innovative ways of communicating with employees, investors and analysts, stakeholders and clients, switching to many virtual formats.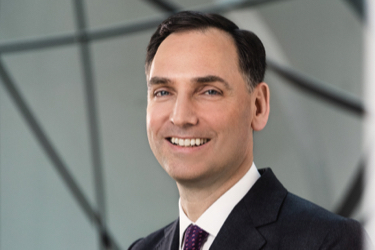 Internal dialog enabled us to preserve a sense of community as we confronted a common challenge.
- James von Moltke, Chief Financial Officer and Member of the Management Board
Surveys provide insights into the remote working experience for employees
Actively understanding the needs of our employees forms an important part of our culture. This has been essential since the start of the pandemic and provided the Bank with qualitative metrics to make informed decisions about where to focus efforts.
We conducted a "Future of Work" survey in April 2020. The survey provided insights on employee expectations and productivity at a point when the vast majority of staff were working remotely, sometimes for the first time.
93% of survey participants responded that colleagues are meeting expectations whilst working remotely. 80% of respondents confirmed that teams are working as effectively in a remote setting as in the office.
Furthermore, the survey also provided first insights on the future expectations of our employees, with early indications that colleagues are enjoying the new found flexibility. 78% of the respondents told us that going forward they would prefer to work remotely at least 1 day per week.
Wellbeing of our employees was a key focus during the crisis
As COVID-19 spread and impacted our professional and personal lives, we saw increasing awareness of health and wellbeing. The Bank responded quickly and formed a new global wellbeing co-ordination group to manage fast changing requirements and to connect with colleagues in regional executives teams that were driving health and wellbeing initiatives on the ground.
A Bank-wide communications campaign with one microsite containing all relevant global and regional information enabled staff to more easily navigate the services available to them.
Senior Management ownership supported Health and Wellbeing initiatives across the globe.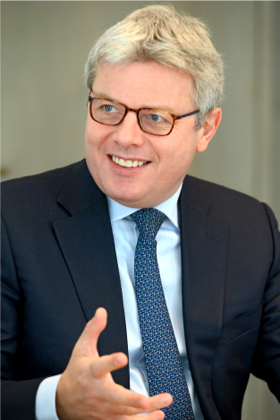 It is OK not to be OK. The increased focus on wellbeing is an integral part of our Transformation – it is a prerequisite for sustainable performance and success.
- Fabrizio Campelli, Chief Transformation Officer and Member of the Management Board
A continuous dialog allowed us to cope with the challenges of the pandemic as a team
The global wellbeing campaign enabled our employees to more easily gather useful information about the Bank's services from our specialist Employee Assistance Programs. The campaign was brought to life by personal stories, which resonated well across the Bank.
From the difficulties of caring for elderly and vulnerable relatives, to accessing professional counselling support through our employee assistance programs, to living with mental health issues. These stories prompted discussion in the Bank. We also shared stories which demystified our employee assistance services by interviewing some of the actual therapists who answer staff calls as well as stories about passionate yoga and mindfulness experts who volunteered their time to run virtual classes for colleagues.
These articles generated increased awareness and use of our wellbeing resources with individuals reporting they felt more confident to access support after reading about others' experiences.
Find out more about the health and Wellbeing initiatives.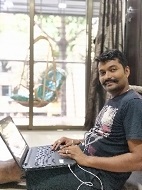 'Helping people in these situations is a form of self-care for me: I volunteer with a group that distributes cooked food, groceries and medicine, and provides financial support. I also take time out for myself: I meditate and, now that we can go outside again, I go for long runs. I also signed up for the new Mental Health First Aider training so I can help other colleagues navigate this uncertain time. And I've started cooking – a major achievement, as it has never been one of my strengths'.