Time to start looking for alternatives to bonds
The time has come for investors to start looking for alternatives to bonds as returns turn negative, Christian Nolting, Global Chief Investment Officer for Deutsche Bank Wealth Management, said in a market outlook discussion with Bloomberg TV in Asia recently.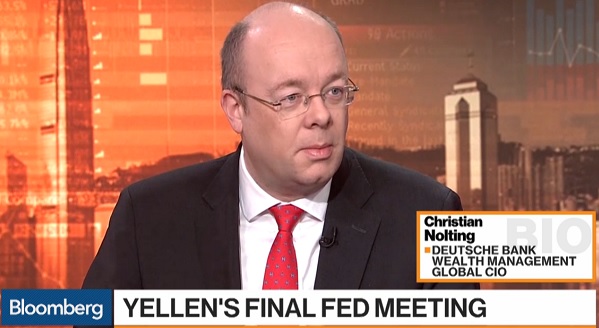 While yields are not yet rising "too fast", their direction is clear, Nolting said. That means investors should plan ahead in case assets such as government bonds in developed markets soon generate a negative return.
"2018 could be the year where we start to see some negative returns coming out of the bond market," Nolting said in the interview from Hong Kong. "You will need to reposition portfolios, probably with short duration, which many have done in the past, but also think of alternatives to the bond side."
Nolting also said that the momentum towards a weaker US dollar may not last. While emerging markets have profited from the weaker US dollar, the pattern of company earnings indicates they are more immune than is commonly thought to any strengthening, he said.
"We still like emerging markets" for investment, he said.