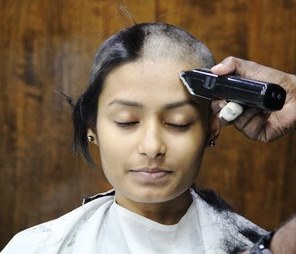 Around 100 employees in Singapore, Hong Kong, Pune and Mumbai made a "bald statement" last week, by shaving their heads to raise money for children impacted by cancer.
This initiative, called 'Hair for Hope' in Singapore and 'Shave for a Cure' in Hong Kong, Pune and Mumbai, saw all four locations connected by video conference, with colleagues cheering each other on over the buzz of hair clippers.
Employees raised 118,000 euros by shaving their heads last year. Participants have high hopes for a large number again, given the record number of staff, friends and family taking part. A lot of donations come after the event, so the final amount raised won't be tallied until July.
In Singapore, Maisarah Mansor, a female employee taking part, was motivated by her friend's three year old son: "I recently found out that a friend's three-year-old son was diagnosed with Neuroblastoma. It is impossible to comprehend what a child that young has to go through. If there's one person who inspired me to do this, it is this boy." Was she nervous about losing her hair? "To be honest, not at all," said Maisarah.
Sreeja Chowdhury, who joined the bank just ten months ago, explained that due to the cultural significance of a woman's hair in India, emotions were running high in her house the night before. "My mother and grandmother were very reluctant to allow me to participate and there was a lot of crying," she said. "But in the end I convinced them of the cause."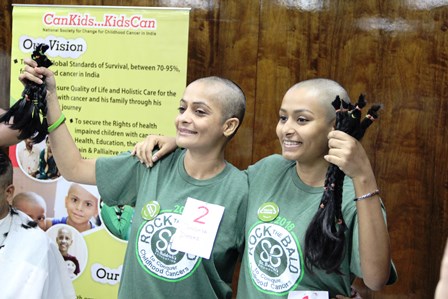 Funds raised in Singapore go to the Children's Cancer Foundation's (CCF) 'Hair for Hope' campaign. In Hong Kong and India, proceeds go to St Baldrick's 'Shave for a Cure', and also to CanKids in India.
Now in its fifth year, the Deutsche Bank head-shaving campaigns have raised more than 400,000 euros for the cause.