"Losing feels terrible – but it helps"
As a player on the German water polo team in the 1990s, Michael Ilgner is no stranger to deep water. Today, Deutsche Bank's Global Head of Human Resources and Real Estate encourages people – metaphorically speaking – to jump in at the deep end: "Being confronted with situations you don't know trains resilience," he says. In this interview, he talks about comfort zones, courageous decisions and how hard it is for competitive athletes to accept defeat.
Michael, everyone's talking about resilience. Why?
We lead exhausting lives and, on top of that, digitalization means that we are available 24/7; we can read or send news and information whenever we like. This being so, there are increased demands on us to handle the situation properly. Mental resilience plays a major role – just as it affects how hard we are able to work.
How important is this topic for you as Head of Human Resources at Deutsche Bank?
As a bank, we exist to support our clients. However, this is only possible if employees have enough energy to do so. They are our most valuable asset and are responsible for our success. We need to ask ourselves what we can do to make sure our employees are resilient. Apart from ways to help people build resilience, it also has to do with how we encounter and work with each other. At Deutsche Bank, we promote an open and appreciative working environment, in which mental health plays an important role and where our people are encouraged to take care of themselves and their colleagues.
Are you a resilient person?
I think I've built a good level of resilience throughout my life. Jobs in different industries have given me new perspectives, for example. And on a personal level, I had to deal with losses in the family early on – probably the hardest test of resilience in life. But as bad as it was, it taught me how to cope with shock and overcome it. Crises are also opportunities to work on one's own resilience and to emerge stronger. There is no cure-all for everything, though.
So is it important to leave your comfort zone?
Yes, totally. I believe that this gives you self-confidence and, as a result, you fear the unknown less. Being confronted with unfamiliar situations builds resilience. It's true what they say: "Nothing grows in the comfort zone".
Leadership has a lot to do with making responsible decisions in unclear situations – sometimes under great time pressure, often with incomplete information.
What does this mean for managers and employees in companies?
Leadership has a lot to do with making responsible decisions in unclear situations – sometimes under great time pressure, often with incomplete information. That means taking risks. How can you prepare yourself for this? By knowing what you have to do as well as you can and by having a good team around you – but also by accepting that it's all part of the job and part of life. In situations like these, the strategy is not to avoid making decisions; that just makes things worse. Our people have to make tough decisions every day; after all, it's our business to deal with risks.
Make the most informed decision you can – even if it feels uncomfortable – and stand by it. I believe this is strongly linked to resilience; it's about being strong enough to stay your course even when things get tough. And if your decision doesn't turn out well, you can learn from it and do better next time. What matters is you took the right steps in making the decision.
Are people less able to deal with crises than a few decades ago?
It's not all black and white. I do think that people used to deal more intensively with fundamental questions, for example with loss. Today we live in a world of constant distraction, where we can easily avoid confronting anything we find uncomfortable or beyond our comprehension. This can lead to reduced resilience, though, as it prevents you from dealing with issues in greater depth. So, when the next crisis comes around, you are not as well equipped to deal with it.
To master a situation well, it's all the more important to stay calm on the inside when the pressure from outside is greatest.
What is your recipe for finding the right balance?
My family is by far the most important thing in my life. I make sure to cultivate rituals, to sit together at the table at meals, to exchange thoughts with my children – without smartphones. I make an effort to stay in contact with friends, even if we haven't seen each other for months. And sport is still very important to me. I find 30 minutes of walking or cycling in the morning grounds me and helps me cope with stress better. In competitive sports, I learned that to master a situation well, it's all the more important to stay calm on the inside when the pressure from outside is greatest.
Sport can help enormously when it comes to recognising the opportunities to be had in processing defeat – specially to avoid losing next time.
Talking of competitive sport, there's a fine line between victory and defeat. What did you learn from winning and losing?
Basically, anyone who says that you learn the most from defeat is absolutely right. Losing feels terrible – but it helps. It's an awful feeling when you lose the ball just before the final whistle and the other team wins. When you lose, the important thing is to react right. If I didn't play well on a Saturday, I trained even harder on the Sunday. Sport can help enormously when it comes to recognising the opportunities to be had in processing defeat – especially to avoid losing next time.
What is Deutsche Bank doing to help its employees build resilience?
An important point is focusing on meaning and purpose. If you really believe in something, you can block out challenges and negativity to achieve it. Our leadership mission statement, for example, promotes a management style that focuses on purpose. But it is not about making a statement and letting people get on with their work. Our leaders need to make the time to inspire their teams, give regular feedback, create a sense of belonging and ensure there is a focus on solutions rather than issues. Knowing why you do what you do increases motivation as well as resilience. It is also important that we promote a culture in which it's okay to make mistakes, where people feel comfortable speaking up and addressing issues openly and candidly – a place where everyone knows they can give their best every day.
Is there an issue that comes up a lot?
During the pandemic, there was a sharp increase in the number of online meetings and we saw meeting fatigue. In order for meetings to be productive and useful, everyone should ask themselves why they are in the meeting, what the aim is, whether it is well prepared, whether everyone is able to participate actively, whether the outcome of the meeting was satisfactory and also find out how to give feedback. We are about to launch a new meeting culture initiative, that aims to raise awareness of all these things.
What support is there for employees if they find themselves in a challenging situation?
We have little or no direct influence on external factors – like family issues, for example. We do however influence the work environment and we need to ensure if our people face challenges, they can speak up and be confident they will be heard. And we can offer our employees help when they need it. We have a variety of programmes, all of which are tailored to meet people's needs according to the country or culture they live in. Support in the United Kingdom, for instance, will be different to support in Japan, the United States or India. In Germany, for example, employees can ring a 24/7 hotline for psychological support – a service that is not just open to employees, but also members of their families. Furthermore, more than 400 of our employees across the globe have been trained as mental first aiders to support colleagues on any issue.
It sounds like the bank invests a lot in providing support…
Absolutely! Our "Well-being strategy" sums it up. We want to live up to our duty as a responsible employer by looking out for our employees' well-being – and by providing as much help and support as possible. Of course, we all still have a responsibility to look after ourselves. As I said at the beginning, healthy and motivated employees are probably the most important factor for being able to provide a reliable and enduring service to our clients – and that's the basis for our success.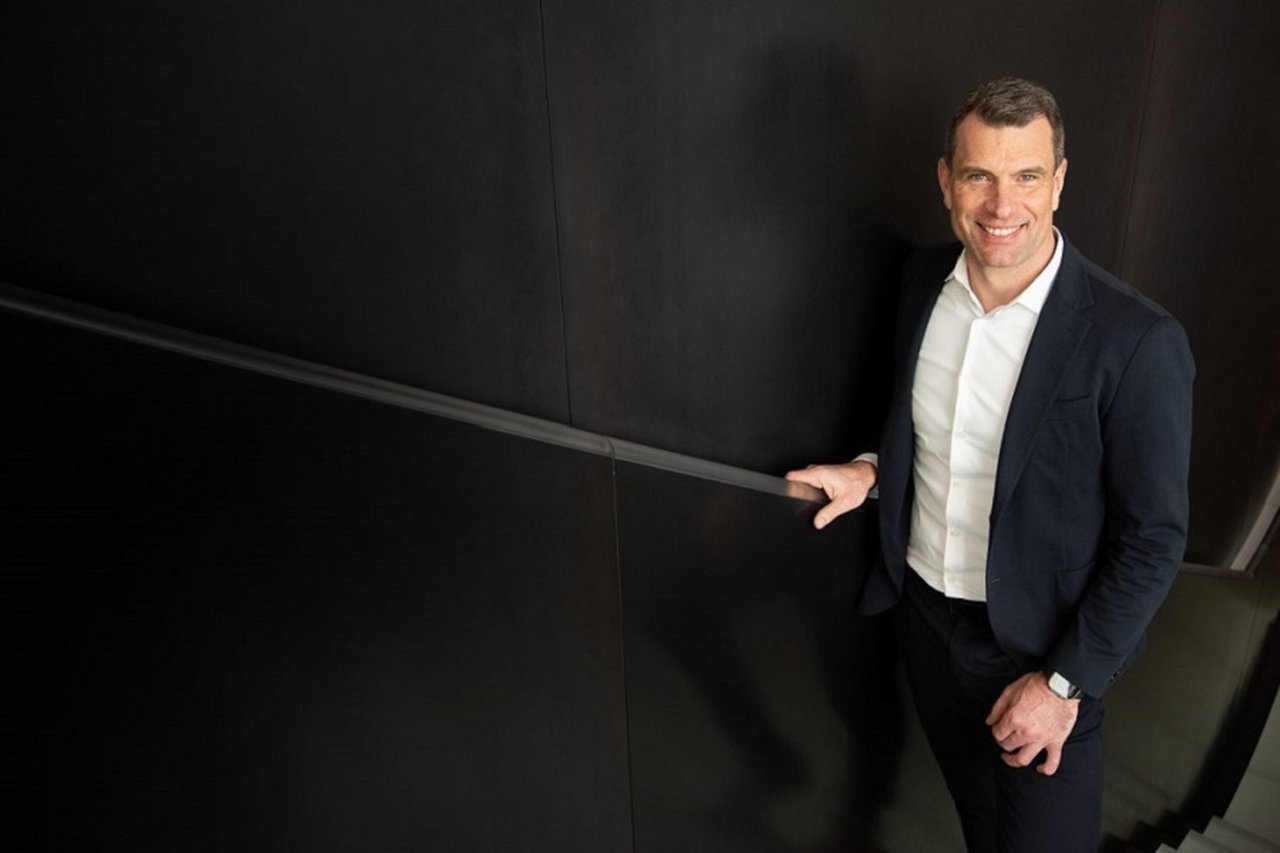 About Michael Ilgner
Dr. Michael Ilgner is Senior Group Director and Global Head of Human Resources and Real Estate at Deutsche Bank, responsible for the bank's worldwide Human Resources and Real Estate organization.
Before joining Deutsche Bank on March 1, 2020, he held the role of chairman of the board (CEO) of Deutsche Sporthilfe, based in Frankfurt. Prior to this, he was a member of the Executive Board of the international operating strategy and technology consultancy Booz Allen Hamilton until 2006. Michael Ilgner studied Industrial Engineering at the University of Karlsruhe and holds a doctorate in Microeconomic.
… finds the question about why some people are better able to overcome challenges than others intriguing. What determines this, and can resilience actually be trained? At Deutsche Bank, Tanja works in the HR communications team.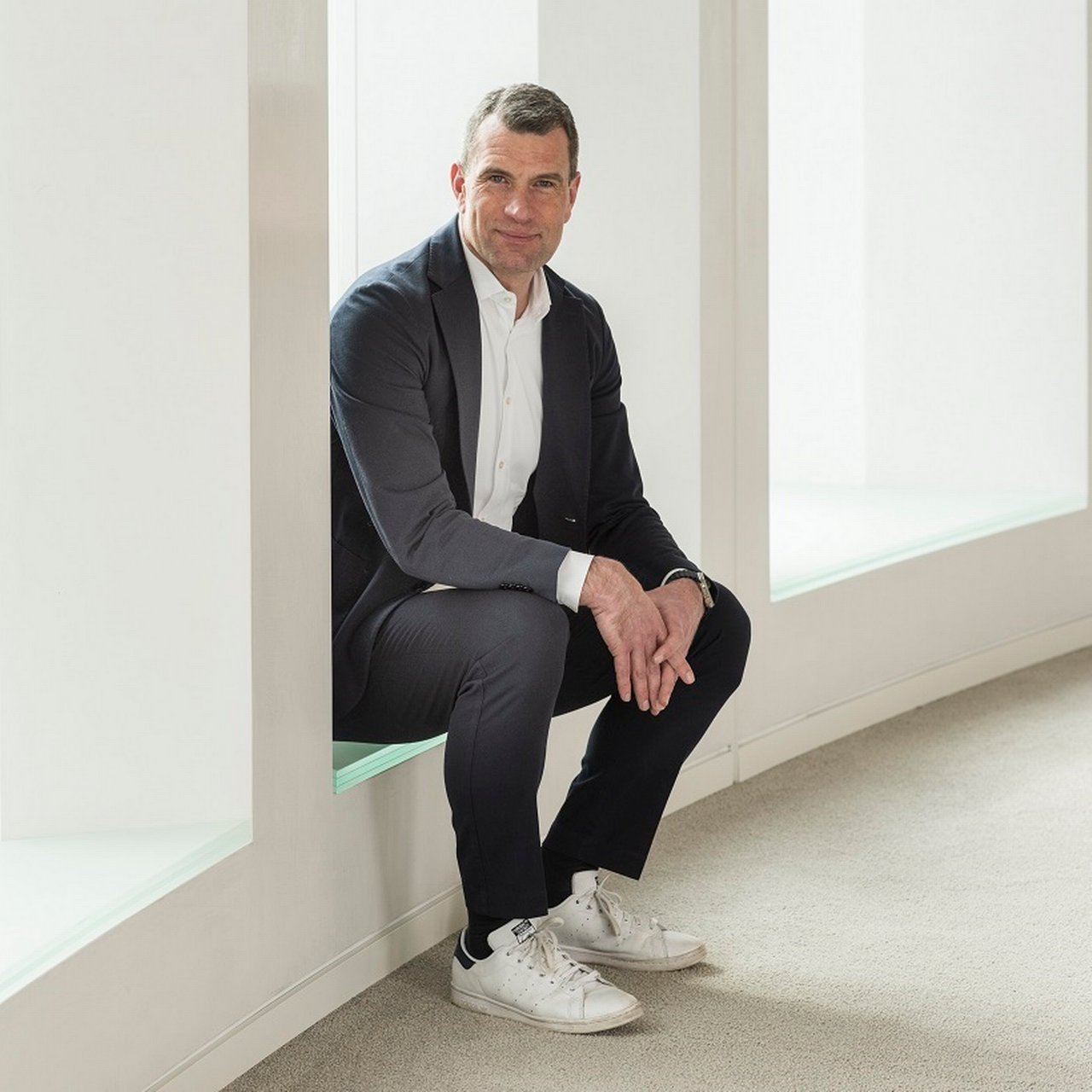 Entrepreneurial Success | Interview