"Some things are a success, some are for the drawer"
A spirit of innovation and the willingness to take risks: this attitude propelled the German machine manufacturer Mosca to the top of its industry – despite all the challenges.
Weight costs money - it means more material, more effort in transport and a worse CO2 footprint for the manufacturer. This is another reason why PET bottles in supermarkets today have much thinner plastic walls than in the past. They are lighter and more sustainable - but also more fragile. If you slim down your product or package it in a more resource-saving way, you have to make sure that it still reaches the customer in one piece.
It's good to have an expert by your side who knows exactly how to secure the goods for transport. Someone like Timo Mosca. "What applies to the plastic bottle applies to every product - from food to smartphones to large machines," he says. Together with his wife Simone, he is the owner and managing director of Mosca. Since the 1960s, the company has been manufacturing machines for packaging parcels and loads of various sizes - and supplies the consumables at the same time. Today, as in the past, the core business is equipment for so-called strapping: they put a tight plastic strap around already packed products and seal it.
Not sexy, but important
"We take care of the very last step in the process for our customers – making the goods safe for transport. That's not sexy, but it's important," explains Simone Mosca. "When it comes to packaging, many people only think of the beautiful outer packaging that later stands on the store shelf. But the intermediate step – securing for transport – is often given little attention." Wrongly so, because goods must remain undamaged on the long journey from the factory to the retailer and pollute the environment as little as possible. This requires two things: the right machines and comprehensive know-how.
The fact that Mosca offers both today is no coincidence: targeted growth, inventive spirit and the willingness to take risks – this is how the company has been operating for more than half a century. It has survived severe economic crises and successfully adapted to new trends – such as environmental protection. On its long journey, Mosca has also dared to do things that others first shook their heads at.
No one believed in the idea - except Mosca
"When we started ultrasonically welding the strips, everyone said it was impossible," recalls Timo Mosca. Leading manufacturers of ultrasonic equipment, their own industry, experienced customers: nobody believed in the idea - except the tinkerers in Mosca's development department. "We always keep our eyes open for new or different technologies to develop further," he says. "Some of it becomes a success, and some goes in the drawer for later."
Like the trial with polylactide acid, for example. The Moscas wanted to use the plastic to make the tapes that their machines use to package goods. The problem initially lay in squeezing out the material – a difficult step in which the plastic is pressed into shape from an opening and cools. "In the end it worked and we have a patent on it today," says Simone Mosca. "But unfortunately polylactide acid has not caught on in our industry. Recyclers don't have this plastic on their radar – and without recycling the material, it doesn't make sense to use it." A plan for the drawer, in case times change.
We have many ideas and also deal openly with failures
Persistence and self-critical confidence characterise the company's culture. "We have many ideas and also deal openly with failures," both owners emphasise. "What is important, however, is that our machines work reliably for the customer and that the packaging is sustainable," adds Timo Mosca. After all, packaging ends up in the rubbish anyway after transport, so Mosca's customers pay particular attention to packaging that has as little impact on the environment as possible. For one thing, Mosca uses consumables from the sustainable circular economy. On the other hand, the company uses as much material as necessary, but as little as possible.
Objective data for the best solution
To keep improving, the Moscas have decided to invest again – in a technology centre. "We want to measure and prove our promise of offering the best packaging with data," explains Johannes Wieder, Sales Manager Logistics and member of the TechCenter at the company headquarters in Waldbrunn, about 80km north west of Frankfurt. There, Wieder and his colleagues pack the customers' products in different ways – and then test what happens to the load under stress. The pallets are jolted, shaken, lifted, tilted and sometimes crashed into each other. "This way we can use objective data to find out which solution is the best for our customers," says the logistics expert.
With the technology centre, Mosca once again wants to be one step ahead of the industry. "We learn something from every test and can therefore fill our innovation pipeline with new ideas," says Simone Mosca. "If we want to be permanently at the forefront and make ourselves independent of individual technologies or products, then it's clear what we have to do: develop ideas, invest and try them out."
Mosca's broad customer base with companies of all sizes from dozens of industries also makes it resilient, as does the high vertical integration and its expert workforce. Which is not to say that rising raw material prices, crumbling supply chains and high inflation have passed the machine builder by without leaving a trace. "But there is no point in helplessly looking back. Our principle is to look forward," says Timo Mosca. "The right balance of growth and wanting to preserve what you have achieved is quite essential. The one is conditional on the other."
The right balance of growth and wanting to preserve what you have achieved is quite essential.
Leading the way, together with the staff
This is something that doesn't work without a motivated team. "We have to take our employees with us every step of the way," advises Simone Mosca. "Even if that is not always easy." Because changes and adjustments demand a lot of flexibility from everyone in the company, communication and dialogue are the only good ways to avoid losing anyone along the way. So why not just shift down a gear? "We always aim to be technologically ahead and to shape the market. That is also part of the recipe, which is why we are able to weather crises well," says Timo Mosca.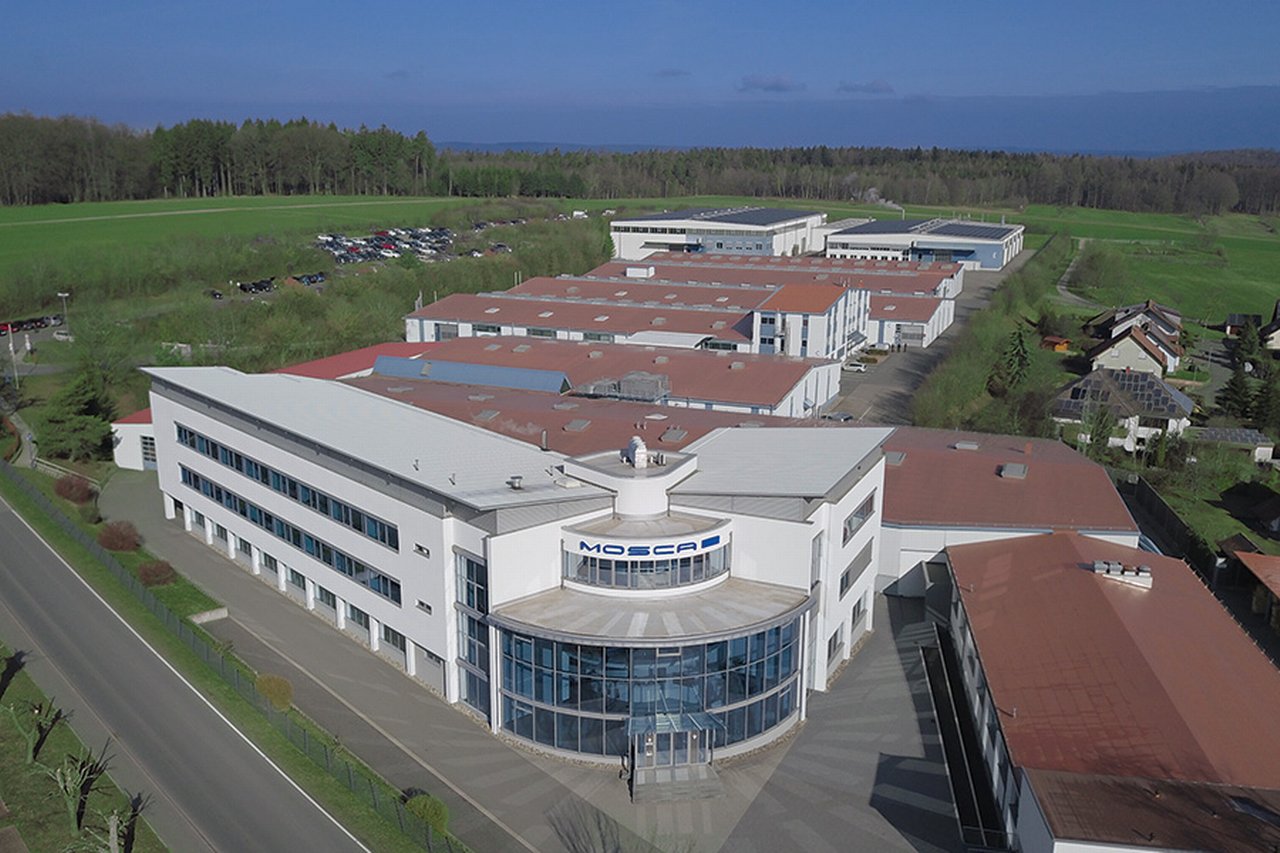 About Mosca
For more than 50 years, the Mosca company has stood for expertise in securing all kinds of transport goods - even in the very complicated cases. It produces both the machines and the appropriate packaging material, such as plastic straps or films. For the family-owned company from Waldbrunn in the Odenwald, near Frankfurt, pioneering spirit and innovative strength are an indispensable part of the business model. For its commitment to sustainability, Mosca was recently named "Germany's most sustainable company" in the field of mechanical engineering by the business magazine Focus Money.
... admires people who don't let themselves be thrown off course by setbacks but always strike out on new paths. When talking to the entrepreneurial couple behind Mosca, he found these qualities - together with an unusual clarity and openness in telling their story.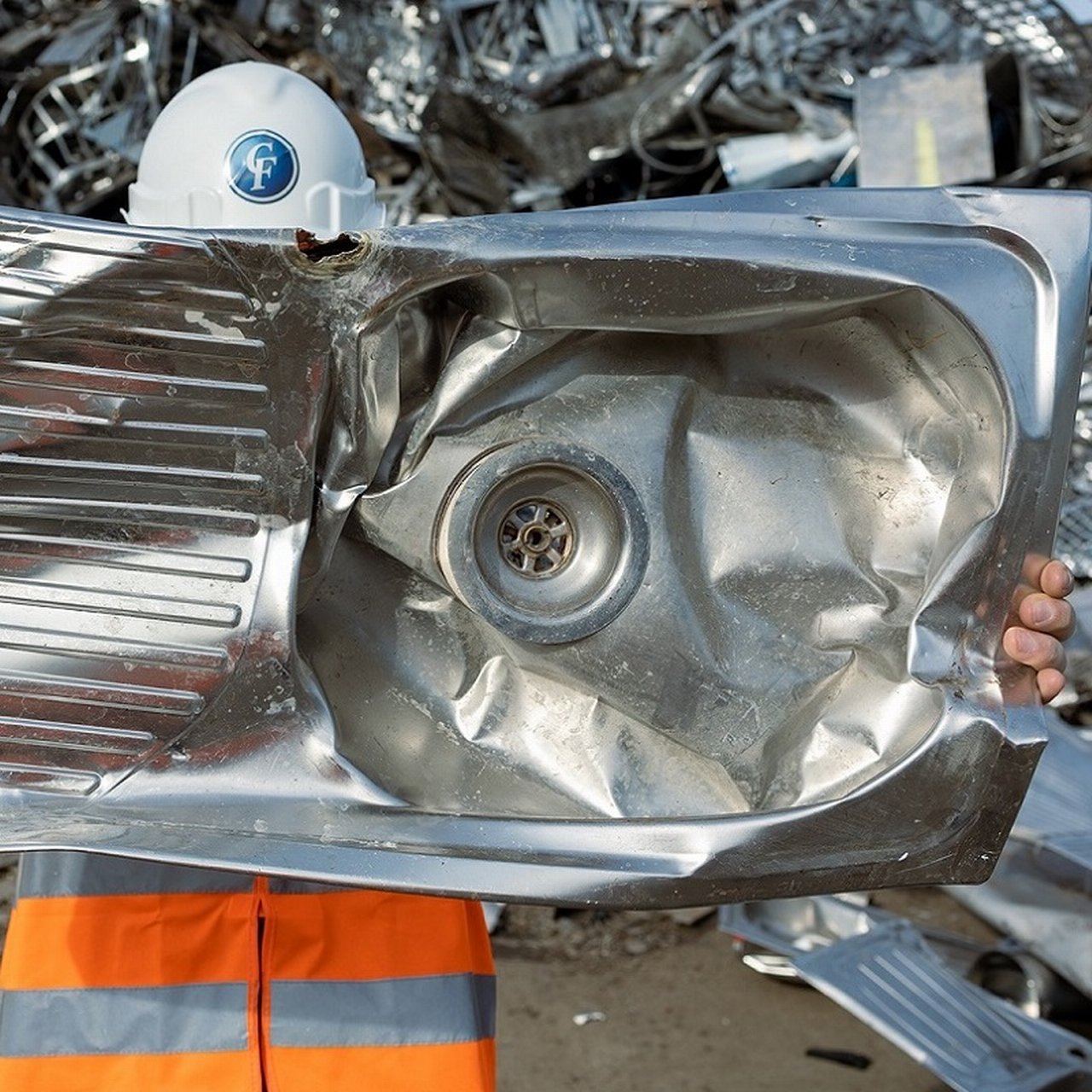 Entrepreneurial Success | Video Story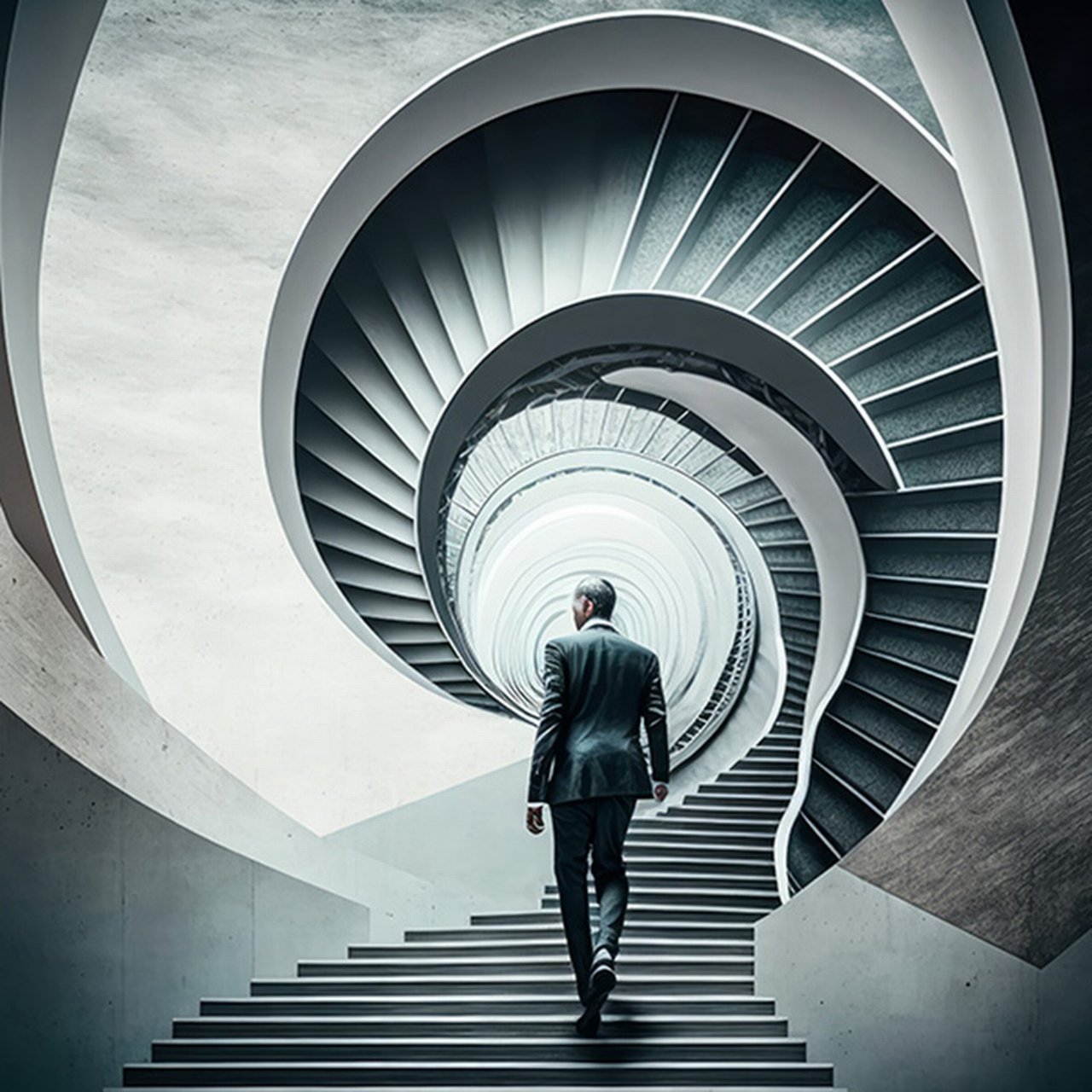 Entrepreneurial Success | Outlook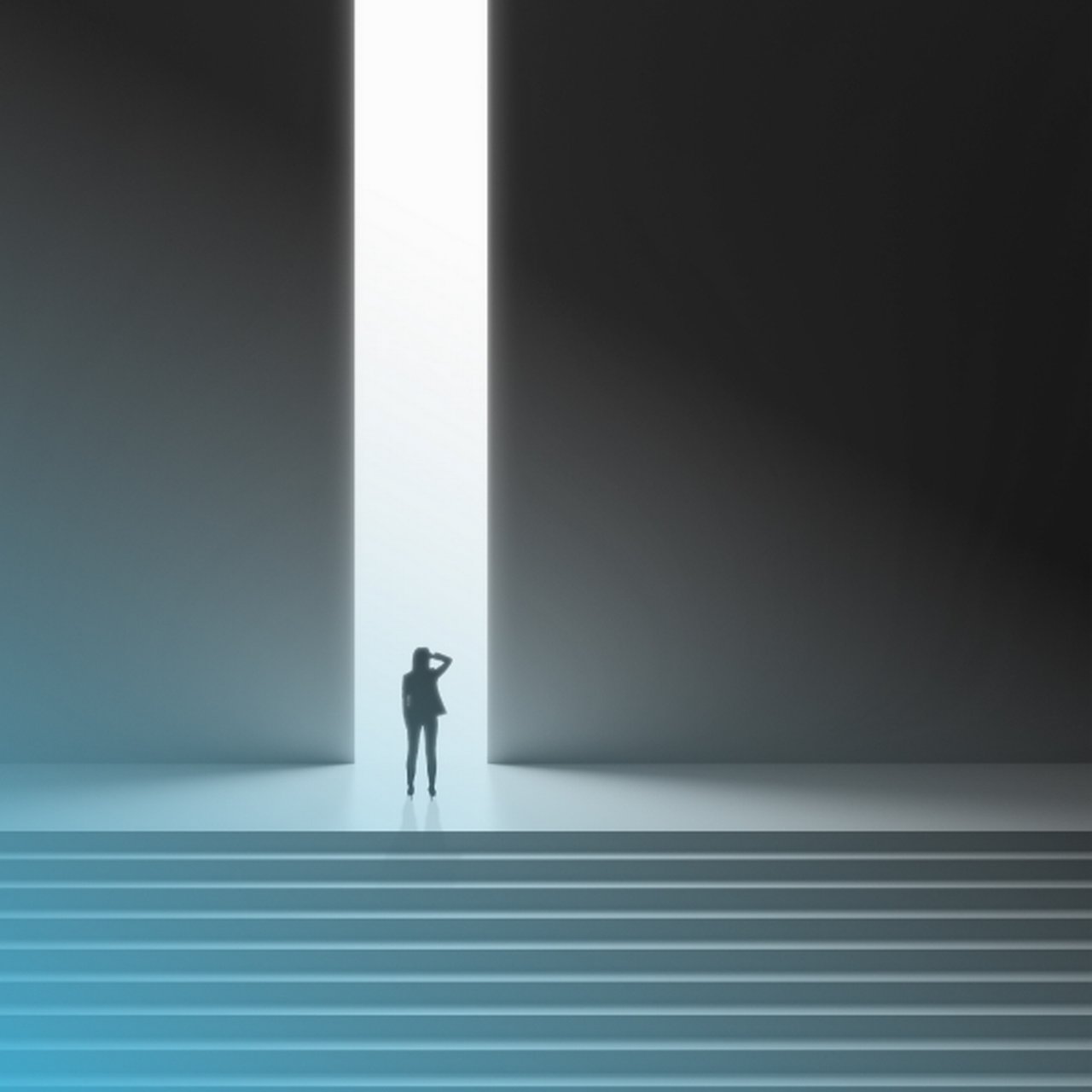 Entrepreneurial Success | Crisp & Short