Ready for a railvolution
The transport sector is a major contributor to greenhouse gas emissions. Train manufacturer Alstom is pioneering the use of hydrogen technology as one way of accelerating the journey to net zero.
We all need to get from A to B but now, more than ever, we must consider the impact our transport systems have on the planet. The transport sector produces around a quarter of global CO2 emissions according to the United Nations Environment Programme. Reducing these emissions is vital to combat global warming, but what low-carbon solutions are there? Electrification might seem like the obvious answer, but it's not always the best solution.
We spoke to Brahim Soua, Vice-President Regional Rolling Stock Platform at Alstom, our client and world leader in green traction solutions and a pioneer in hydrogen rail mobility solutions. Soua explained how hydrogen could soon consign diesel to the history books – at least for trains.
Clean, lightweight and easy to transport
Hydrogen is easy to store and transport, and its high density means it weighs less than other fuels. When used to power trains, hydrogen emits only water vapour. It leaves no residue in the air during combustion and, provided renewable energy is used to produce it, the resulting "green" hydrogen is a zero-carbon solution.
Recognising the potential early on
Alstom was one of the first train companies to recognise the potential of hydrogen in 2014. Besides being emissions-free and low-noise, hydrogen-powered trains are capable of covering relatively long distances – especially when compared to electric batteries.
Both technologies are complementary and respectively appropriate according to the context and requirements, Soua says. He explains that each technology has its advantages and there are several factors to be considered when choosing which one is best when it comes to decarbonising the railways; both can replace diesel, which is exactly what Alstom strives to do.
Batteries and hydrogen will both be needed to decarbonise the railways in Europe, which is why Alstom is developing solutions using both technologies.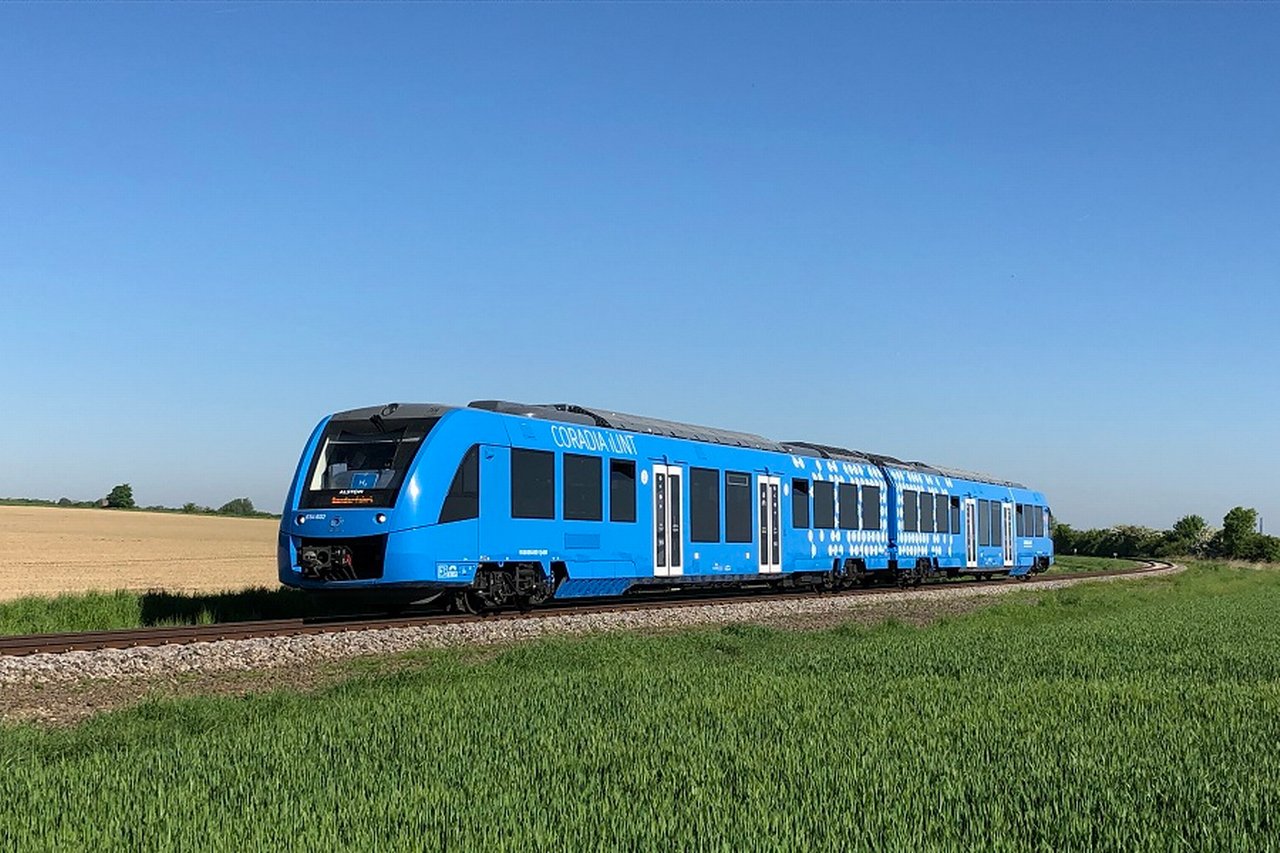 Alstom's Coradia iLint™ hydrogen-powered train
When electrification doesn't make sense
Soua explains that there are three ways to decarbonise the railways: fully electrify lines; partially electrify lines and use batteries to bridge the sections of track without power; or switch to hydrogen. The best solution depends on the situation. While batteries are sufficient for trains travelling no more than about 150 kilometres, hydrogen is the best option for longer distances (between 200 and 1,000 kilometres) and when electrification is not viable. It doesn't always make economic sense – after all, it costs between 1 and 3 million euros to electrify just one kilometre of track.
Commercial service debut in 2018
It was at InnoTrans, the International Trade Fair for Transport Technology in Berlin, that Alstom presented its hydrogen-powered train – the Coradia iLint™ – for the first time in 2016. And just two years later, in September 2018, the company went into commercial service with two iLint trains.
Germany is currently the clear leader when it comes to hydrogen-powered trains. In fact, according to research service provider MarketsandMarkets' report on the Green Hydrogen Market, Germany has the fastest growing green hydrogen market in Europe, with a 58.6 percent share of the region's market value in 2021. Other countries are keen to adopt the technology.
Alstom has closed contracts to supply six hydrogen fuel cell trains to Lombardy in northern Italy, with the option for eight more. Trials have also been successfully completed in Austria, France, the Netherlands, Poland and Sweden. Outside Europe, too, Alstom has also signed a memorandum of understanding in Saudi Arabia to develop hydrogen train solutions in the kingdom. In addition, the United States and Canada have both expressed an interest in Alstom's hydrogen solutions.
Funding to accelerate uptake
The cost of a hydrogen fuel cell train is 25 to 30 percent more than its diesel counterpart. Soua argues, however, that, while the initial costs are higher, the total cost of ownership is actually less in the long run. Nonetheless, companies need capital to start choosing hydrogen technology over diesel. With diesel bans looming – German train operator Deutsche Bahn, for instance, wants to completely ban the use of diesel for locomotives by 2040 – demand for hydrogen has started to grow.
There is really no other solution than to develop low-carbon technologies; in future, it's not just a matter of reducing CO2 levels but being compliant with the law.
Governments are responding and are offering funding as part of their national hydrogen strategies. In Germany, for instance, the government assumes 40 percent of the additional costs for hydrogen trains. This gives manufacturers important planning security. Alstom, for example, benefited from the German government's National Innovation Programme for Hydrogen and Fuel Cell Technology (NIP) to develop its iLint hydrogen train.
The company is also part of the European Union's flagship project to support the research, deployment and construction of hydrogen infrastructure, IPCEI Hydrogen (Important Project of Common European Interest). In September 2022, the European Commission approved public funding of 5.2 billion euros from 13 Member States for the programme – a move it said could unlock a further 7 billion euros in private investments. In the same month, European Commission President Ursula von der Leyen announced the creation of a European Hydrogen Bank, which would invest 3 billion euros to help build a future market for hydrogen.
Partnerships are vital
Building and expanding the hydrogen infrastructure is one area in which cross-industry partnerships are vital. It is not part of Alstom's core business to produce hydrogen or, say, to build refuelling stations. A partnership with German chemical company Linde and local transport companies nevertheless meant the launch of the world's first hydrogen-powered train network in northern Germany, which went into operation in August 2022.
The network in Lower Saxony currently operates six hydrogen-powered passenger trains; another eight will follow in the coming months. Each train can run for 1,000 kilometres, emissions-free on a single refuelling. According to the regional train company LNVG, the project saves 1.6 million litres of diesel per year and prevents 4,400 tonnes of CO2 from being emitted into the atmosphere.
From north to south: 1,175 kilometres without refuelling
Alstom demonstrated the effectiveness of its hydrogen-powered solutions for long-distance transportation just one month later when the iLint travelled from Bremervörde in the very north of the country to Munich main station in the south, covering 1,175 kilometres without having to refuel.
In another project in December 2022, a subsidiary of German train operator Deutsche Bahn launched a fleet of hydrogen fuel cell trains on some of it regional lines outside of Frankfurt. Alstom will be delivering 27 iLint trains in all, making it the world's largest hydrogen-powered fleet.
Switching from to grey to green hydrogen
While the hydrogen used for the trains is not yet 100% green, Soua explains that grey hydrogen – hydrogen produced using fossil fuels – still cuts emissions by 45 percent compared to diesel. The Linde-designed refuelling system has the ability to integrate future on-site green hydrogen generation. The aim is to gradually increase the amount of green hydrogen produced on site via electrolysis powered by either solar or wind energy from nearby.
Starting a project using grey hydrogen is already a good solution; you're already reducing your emissions by 45 percent compared to diesel. However, on the trajectory to net zero, the more green hydrogen can be produced, the better – and Alstom is committed to this goal.
As green hydrogen demand grows, electrolysis capacities will need to be scaled up. Electrolysis is one of the main ways to produce green hydrogen. It involves passing an electric current through water, thereby separating water (H2O) into oxygen and gaseous hydrogen. For the hydrogen to be green, the electricity needs to be produced using renewables like wind or solar power.
The International Energy Agency's (IEA) 2022 Global Hydrogen Review states that this scaling up could reduce costs for electrolysers by around 70 percent by 2030 compared to today and, as the cost of renewable energy drops, green hydrogen prices will become more competitive.
Green light for hydrogen
Hydrogen has huge potential, and with the technological know-how, continued innovations in the technology, government funding, and increased investments in hydrogen production and infrastructure, we will be on track for a zero carbon "railvolution".
About Alstom
Alstom is a global leader in the transportation sector. Leading societies to a low carbon future, Alstom develops and markets mobility solutions that provide the sustainable foundations for the future of transportation. Alstom's product portfolio ranges from high-speed trains, metros, monorails and trams, to integrated systems, customised services, infrastructure, signalling, and digital mobility solutions.
… is an English editor in Deutsche Bank's Newsroom in Frankfurt. Troubled about what the future might hold if the economy doesn't start seriously pursuing net-zero goals very soon, she is interested in exploring new technologies and their potential for creating a world worth living in.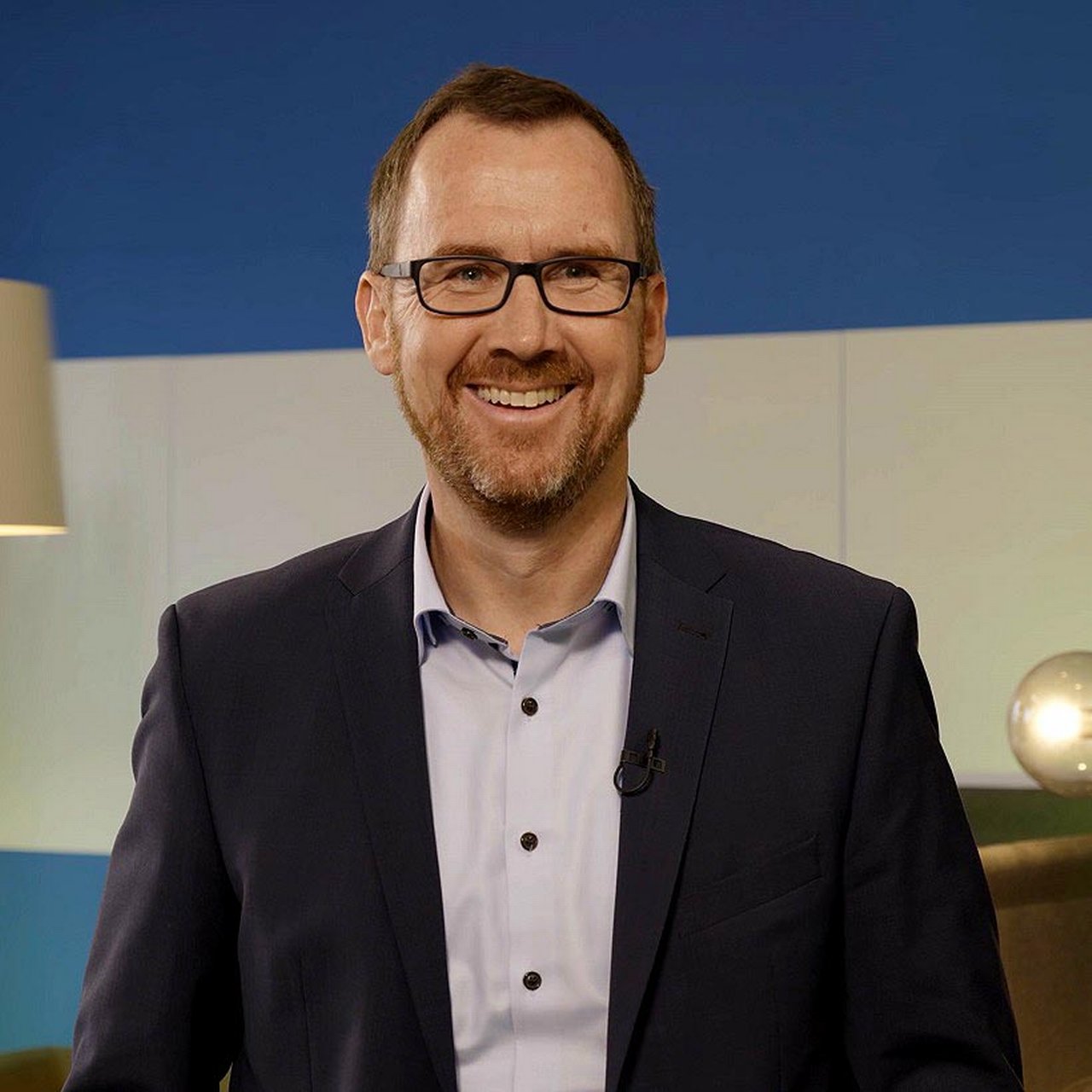 Responsible Growth | Insights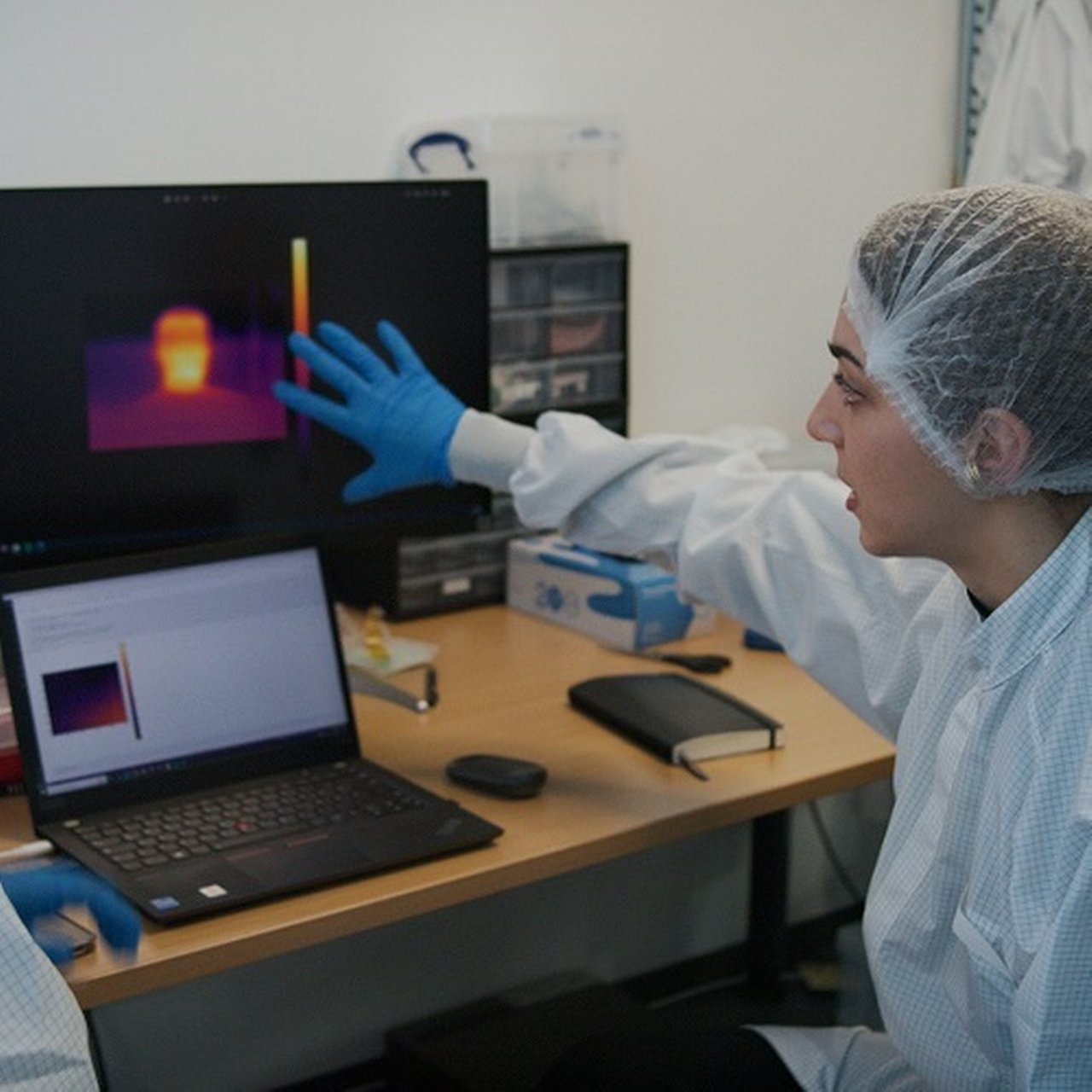 Responsible Growth | Video Story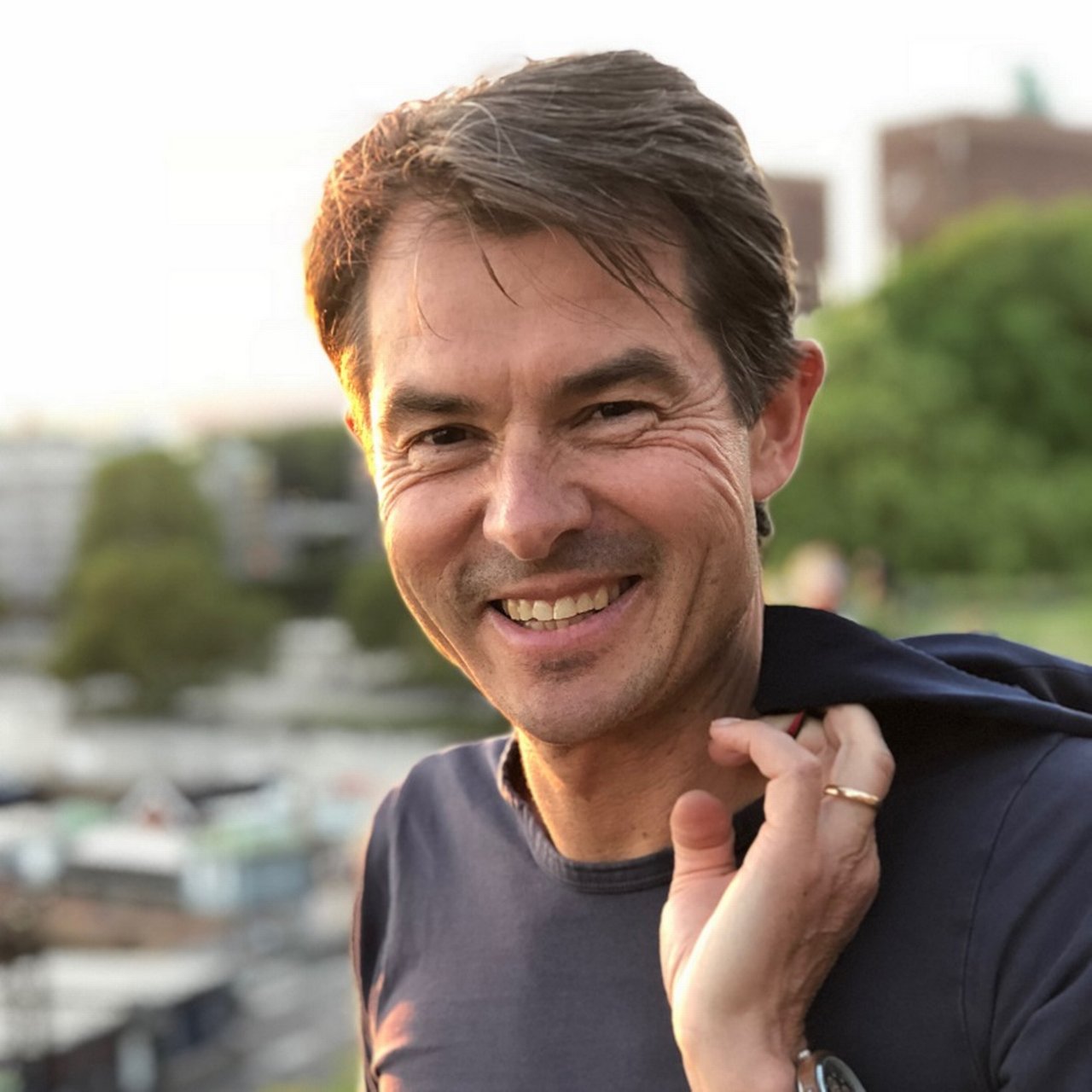 Responsible growth | Opinion