"No trade war – but no armistice either"
There is no trade war for now – but no prospect of an ceasefire either, Christian Nolting, Chief Investment Officer for Deutsche Bank Wealth Management, says in a new video putting the recent tensions between the US and China in the context of global trade evolution.
Click the image below for the video.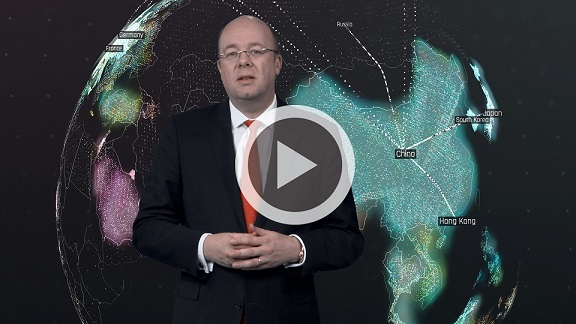 Trade continues to fulfil a very basic human need, Nolting says. Contrary to some claims, there is little evidence that the world has passed "peak-globalisation": merchandise trade volume growth was nearly 5 percent in 2017. As a result, US and Chinese plans to impose tariffs could cause significant disruption to trade flows and in the markets.
"Our base case scenario is that there is no trade war – but there will be no full trade armistice either," says Nolting. "Finding a way out the current impasse could be difficult and time consuming. As a result, volatility could stay at current levels for quite some time".
For further information about the economic theory behind global trade, please see also our CIO Insights Reflections report published previously - Buy Global Trade.