"Stay invested – but hedge"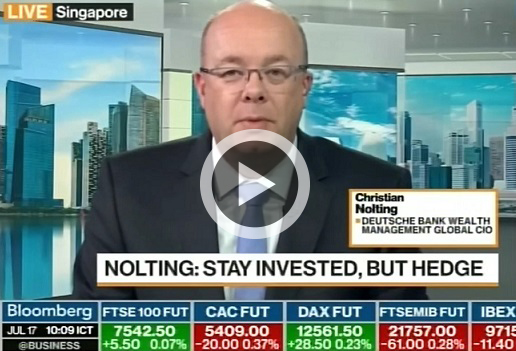 Christian Nolting, Deutsche Bank Wealth Management Chief Investment Officer, talks about trade disputes and markets in a Bloomberg TV interview.
Christian Nolting explains how volatility spikes are likely, with ongoing trade discussions between the U.S. and China as well as Europe until the U.S. mid-term elections.
Nolting adds that market volatility needs to be seen in the context of continued strong economic and earnings growth. As market performance in such late cycle environments can be good, his advice is to stay invested – but hedge".
Nolting also notes that "if you are not invested, you have high opportunity costs" – missing a few days of market upswing can cost investors heavily in terms of overall performance.