International Education Day - investing in future generations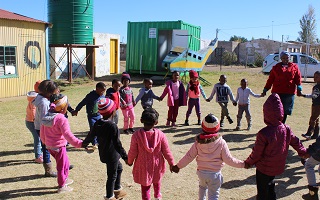 Today, 24 January, International Education Day celebrates education and learning as humanity's greatest renewable resource. Education is a fundamental human right central to achieving the United Nations' 2030 Sustainable Development goals.
The UN Secretary General, António Guterres states: "We must do far more to advance Sustainable Development Goal 4, to ensure inclusive and equitable quality education and promote lifelong learning opportunities for all."
Globally, around 265 million youth do not enter or complete school, keeping them trapped in the cycle of poverty and unable to meet their full potential. In South Africa it is estimated that approximately 45 percent of youth do not complete secondary education, with many children living below the poverty line.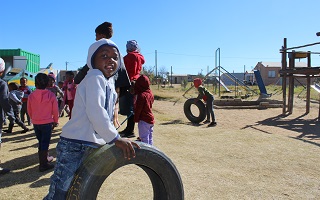 Deutsche Bank, as part of its commitment to ensure inclusive and equitable quality education opportunities under its global Born to Be Programme, continues to work towards ensuring that children in 29 countries get the right start.
One particularly successful example is South Africa, where the bank's investment in early childhood education initiatives focuses on boosting the numbers of, and developing, qualified pre-school teachers in poorer communities. These teachers play a central role in the growth and wellbeing of young children during their critical physical and mental development phase, maximising their innate potential.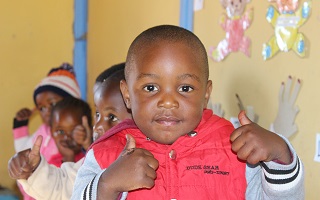 This year and in recognition of International Education Day, Deutsche Bank South Africa is celebrating the 205 pre-school teachers participating in accredited Early Childhood Development programmes through four of its long-term project partners.
Indirectly over 15,000 children will benefit through the professional development of these practitioners where these children will receive quality care and learning they need to support their physical, emotional and cognitive advancement.
Gracious Ngomani, a teacher on the 2019 Brainwave Careers programme said: "It's so important to watch or be conscious of the manner in which you teach at a pre-school, as it has an impact on the child's learning for his or her entire life span."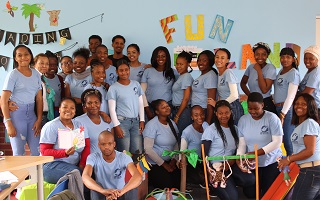 One of Deutsche Bank's strategic CSR pillars, Born to Be is made up of over 180 education-led projects, all of which demonstrate the bank's commitment to addressing the social issues around young people's potential and unemployment across the globe.
Lareena Hilton, Global Head of Brand Communications and Corporate Social Responsibility, said: "We are incredibly proud that since 2014, Born to Be has provided more than 4.5 million young people with education opportunities. Now active in 29 countries, our Born to Be programme continues to have a positive impact in every region. We look forward to seeing this grow further and we are close to reaching our target of helping change the lives of 5 million young people by 2020."
Find out more about Born to Be's global impact, read other personal life-changing stories and watch our film at https://www.db.com/lifechanger
The 205 pre-school teachers participating in accredited Early Childhood Development programmes are doing so through four of Deutsche Bank's long-term project partners: