Friederike Rotsch appointed General Counsel of Deutsche Bank
Deutsche Bank today announced the appointment of Dr. Friederike Rotsch as General Counsel of Deutsche Bank, effective September 5, 2023. She will report to Stefan Simon, Management Board Member and Chief Administrative Officer, and be based in Frankfurt. Rotsch succeeds Karen Kuder, who joined DWS as Chief Administrative Officer.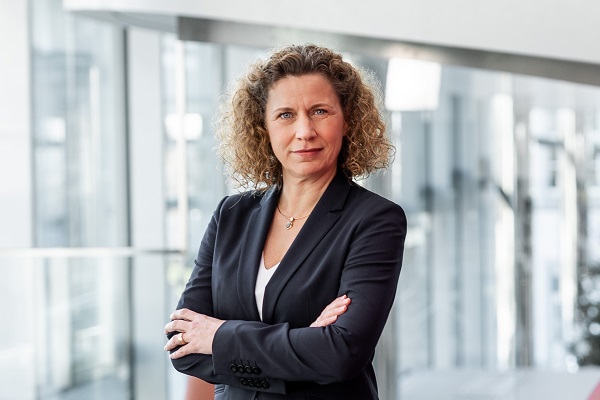 "Friederike is renowned in Germany as a seasoned and highly respected General Counsel," said Simon. "We assessed a broad and diverse range of candidates, across industries and regions, and she was the outstanding choice to take our Legal department forward. I look forward to working with Friederike to develop our advisory capabilities further and support the sustainable growth ambitions of the bank."
"I am honoured to join a German institution with a rich history and exciting future in the financial sector," said Rotsch. "I have followed the transformation of Deutsche Bank as an interested observer for a number of years and am now keen to contribute to its next chapter of remarkable progress."
Rotsch joins from Merck, a leading science and technology company, where she has served as Group General Counsel, Head of Group Legal & Compliance for the past 9 years, leading a global team of experts. Rotsch is an accomplished and experienced lawyer, with deep expertise across corporate law, governance, M&A, capital markets and dispute resolution. She serves on the Supervisory Board of SAP since 2018 and has the role as Lead Independent Director since 2022.
About Deutsche Bank
Deutsche Bank provides retail and private banking, corporate and transaction banking, lending, asset and wealth management products and services as well as focused investment banking to private individuals, small and medium-sized companies, corporations, governments and institutional investors. Deutsche Bank is the leading bank in Germany with strong European roots and a global network.
This release contains forward-looking statements. Forward-looking statements are statements that are not historical facts; they include statements about our beliefs and expectations and the assumptions underlying them. These statements are based on plans, estimates and projections as they are currently available to the management of Deutsche Bank. Forward-looking statements therefore speak only as of the date they are made, and we undertake no obligation to update publicly any of them in light of new information or future events.
By their very nature, forward-looking statements involve risks and uncertainties. A number of important factors could therefore cause actual results to differ materially from those contained in any forward-looking statement.
Such factors include the conditions in the financial markets in Germany, in Europe, in the United States and elsewhere from which we derive a substantial portion of our revenues and in which we hold a substantial portion of our assets, the development of asset prices and market volatility, potential defaults of borrowers or trading counterparties, the implementation of our strategic initiatives, the reliability of our risk management policies, procedures and methods, and other risks referenced in our filings with the U.S. Securities and Exchange Commission.
Such factors are described in detail in our SEC Form 20-F of 17 March 2023 under the heading "Risk Factors". Copies of this document are readily available upon request or can be downloaded from www.db.com/ir