Investing in early careers
2020 was a challenging year for those looking to embark on a career in banking. In spite of the pandemic, we were proud of how we adapted our graduate and internship programs to offer a route into banking for exceptional talent. Our graduates help to diversify our organization and make a material contribution to the Bank's transformation from day one through new ideas and insights.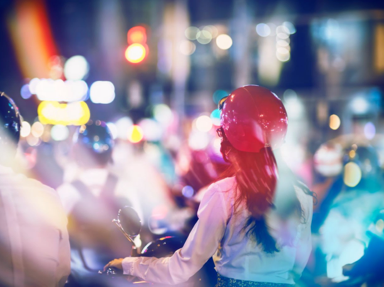 In 2020 we hired 717 graduates (2019: 955). Our intake was 35.3% female (2019: 38.1%) and included our largest ever intake of Technology focused students.
In order to welcome the class of 2020 in the midst of the global pandemic, we developed a fully virtual approach to Orientation and Training. This enabled our graduates to access interactive sessions designed to equip them to succeed in their roles. Content included insights from our senior leaders, innovation within Deutsche Bank, risk management, virtual networking and a suite of technical training.
In the summer, we developed and delivered our first fully virtual summer internship, providing training, virtual networking and work experience to over 500 interns over a four week period.
Our award-winning Graduate App, launched in 2017, has played a critical role in helping us stay engaged with our graduates and interns prior to them joining the organization, and supporting them during this period of uncertainty.
A commitment to diversity remains at the forefront of our agenda. In 2020, we continued to invest in initiatives and partnerships designed to increase awareness of our opportunities and generate interest in a career in banking amongst a more diverse range of candidates. We launched a suite of virtual sessions including the 'Unofficial Guide to Banking', designed to showcase careers in the industry; extending our recruitment marketing to a more diverse range of universities; and showcasing diverse talent through our 'The Reality' virtual event series.