Common Affairs in Deutsche Bank KunstHalle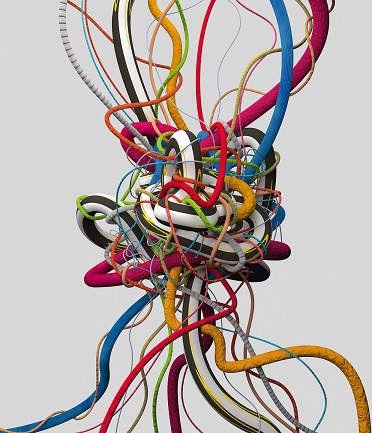 From July 21 to October 30, 2016, the Deutsche Bank KunstHalle and the Polish Institute Berlin are presenting contemporary art from Poland under the title "COMMON AFFAIRS." The exhibition is a cooperation project between the KunstHalle and Zachęta – National Gallery of Art. Installations, sculptures, videos, and works on paper by 16 artists are on view at both Berlin exhibition venues.
COMMON AFFAIRS is a project of the Deutsche Bank KunstHalle, the Polish Institute Berlin, and Zachęta – National Gallery of Art in Warsaw. All of the participating artists were nominated for or won the VIEWS Award. The exhibition touches on the history and impact of the prize initiated by Deutsche Bank and Zachęta, which today is the most important award for contemporary Polish art.
Against this backdrop, the curators, Julia Kurz (Leipzig) and Stanisław Welbel (Warsaw), along with the participating artists, explore the freedoms and discourse public and private sponsorship permits. Additionally, the different artistic positions in the show comment on developments since the political upheaval in Poland in 1989 and the country's changing role in the European Community.
On view are works by Paweł Althamer, Azorro (Oskar Dawicki, Igor Krenz, Wojciech Niedzielko, and Łukasz Skąpski), Tmyek Borowski, Karolina Breguła, Elżbieta Jabłońska, Rafał Jakubowicz, Łukasz Jastrubczak, Anna Okrasko, Anna Molska, Agnieszka Polska & Witek Orski, Karol Radziszewski, Janek Simon, Konrad Smoleński, Monika Sosnowska, Iza Tarasewicz, and Piotr Wysocki.
COMMON AFFAIRS is supported by Culture.pl, the foundation for German-Polish cooperation, and the city of Warsaw. The exhibition is taking place in the context of the festivities commemorating the 25th anniversary of the German-Polish Treaty of Good Neighbourship and the twinning arrangement between Berlin and Warsaw.
The show is accompanied by an eponymous catalog designed by Tymek Borowski in cooperation with StudioKrimm published by Hatje Cantz Verlag (German/English/Polish, 35 euros).
The wide-ranging support program encompasses artist talks, music, film, and lectures as well as the German-Polish design project PING-PONG. Further information on these events and the offer for children and youth can be found at www.deutsche-bank-kunsthalle.de
Press photos are available at www.photo-files.de/deutschebankkunsthalle free of charge.
Further links on the topic