Bankers go back to school!
Last week, almost 100 Deutsche Bank employees were transported back to school – not as pupils, but as teachers! This was part of the sixth "Global Money Week", which took place in over 130 countries. Its aim: inspiring children to learn about money, savings and self-sufficiency.

Under the umbrella of Born to Be, Deutsche Bank's youth engagement programme, colleagues from Spain and the Netherlands taught pupils aged between 10 and 12 about cost-consciousness, so they can develop key money-managing skills early in life. The result was 1,700 children seeing bankers turn into teachers – and learn a great deal about financial matters in the process.

The students had a lot of fun – especially during an interactive Cash Quiz. One question asked: "How many hours do you have to work at a minimum youth wage to pay for a mobile phone subscription?" The team that answered questions like this correctly received a virtual budget. The group that raised the highest sum was crowned the winner.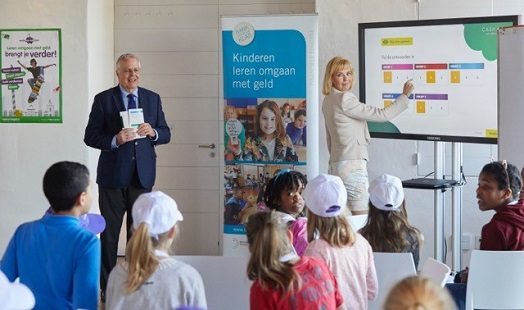 Mark Pronk, Business Documentation Officer in Amsterdam, was delighted that his students were so eager to learn about money-related topics. "The enthusiasm of the children gave me a lot of energy and they asked many interesting questions. Dealing with money can sometimes be tricky. It's good to involve kids at an early age on various financial matters in such an accessible and appealing way. It was a great experience and I will absolutely join again next year!"
The students enjoyed themselves as well. "I really liked that there were two men in suits from the bank," responded one student from a primary school in the Netherlands. "They taught us that if you get money for your birthday, you don't necessarily have to spend it immediately."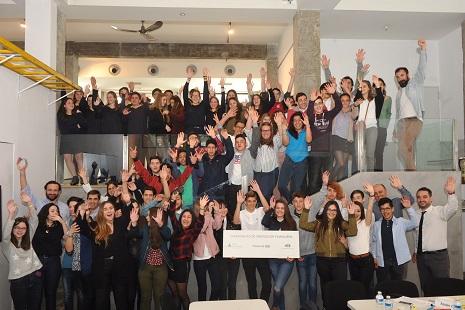 Beyond interesting lectures and activities, the "Global Money Week" in Spain even offered an interactive one-day innovation camp. As part of the initiative Your Finances. Your Future, launched in 2015 in cooperation with Spanish Banking Association and different Spanish banks, 100 students from previous "Global Money Weeks" designed an app to help young people understand the world of finance better.
Further links on the topic