Joining together to contemplate the digital future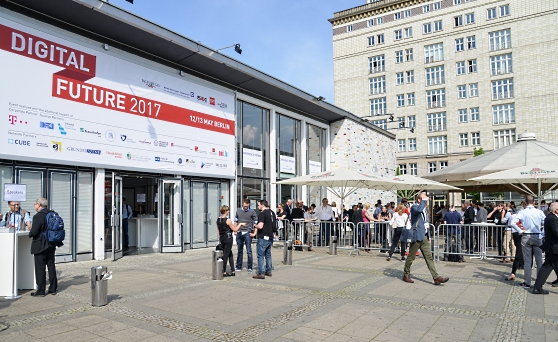 How can digitalisation help to fight cancer? Who really has sovereignty in the digital age? These were some of the issues discussed by 40 speakers and around 1,000 guests on the first day of the Digital Future 2017 conference in Berlin.
The date choice, May 12, was deliberate: exactly 78 years after Konrad Zuse presented the first digital computer, the Z3. The conference was hosted by the Alfred Herrhausen Society and its partners. For more details go to the society's website.
The following day the theme was digitalisation and society, with discussion focused on three topics: values, law and prosperity. One message was that algorithms need to become a general knowledge subject instead of remaining an insiders' topic. This would help society to adapt better to the changing world. Furthermore, there was broad agreement among the attendees that legislation and case law have to be updated to suit the digital society. The AHG website also contains photos and a summary of this event.
Additional information
The Tagesspiegel newspaper is media partner of the Digital Future conferences.