Get set for bumpy path ahead
Wealth Management investment specialists debate brewing trade tensions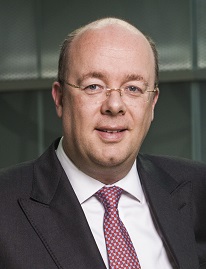 Investors should get set for market volatility in coming months amid brewing tension between the US, Europe and China over global trade, according to Deutsche Bank Wealth Management's Chief Investment Officers.
The impending trade dispute is compounding other concerns in, for example, Italy and the Eurozone, along with a general increase in volatility in this late stage of the market cycle, according to Chief Investment Officer Christian Nolting, debating the issue with his US, German and APAC colleagues in the latest edition of CIO Insights.
Even so, the likely outcome still appears to "containable", with a limited period of bilateral trade conflicts rather than a drawn-out trade war, he said.
"The long-term outlook for global growth is still on track, and "late-cycle" returns are often good – but you do need to safeguard your investments against a potentially bumpy path ahead," Nolting said. "In short: stay invested, but hedge."
To read the full discussion, click on the download function on the right hand side.
Further links on the topic