"I stopped comparing my shortcomings to other's strengths"
Yang Xu was raised in Guizhou Province, a poor region in China, where her parents expected her to become a local teacher. Instead, Yang has built a thriving corporate career. She is now Senior Vice President at Kraft Heinz. So how did she get here?
Yang, tell us a little about your journey.
I was the only child of hardworking parents who only had one day off a week, so I was quite a lonely child. I took refuge in books and learning – knowledge was to be my escape. I dreamt of becoming a tour guide so I could travel the world, speak English, and listen to people's stories. No one had big expectations for me – including myself; my parents wanted me to become a local teacher, or a local doctor.
But I had big dreams of leaving Guizhou Province. I wanted to know what the world looked like behind the Guizhou mountains.
So what was that first step beyond those mountains?
While studying Finance at the University of Wuhan, I started learning French at the consulate and was good enough at it to receive a scholarship from HEC Paris, to get my master's degree. I remember that feeling of overwhelming joy when we heard the news. My family invited everyone over and my father gave a speech for the first time.
Not long after, I was on my way. I took a plane to the nearest big city – the first time I had ever been on one. But it was on the bus passing over into Hong Kong that it really hit me: I was going to a foreign land where I didn't know anyone, to start a new life on my own. I had a panic attack. But I held on to one small goal I had: my mother wanted a bottle of French perfume. That was something I could – and did – deliver.
I realised nothing was impossible; it would just take determination and lots of effort.
And when you got to Paris, you settled right in …
Not quite! In Paris I realised how little I knew. I spoke French and English … but everyone spoke so fast that I could barely understand anyone! I couldn't really interact with my classmates. So whilst in China I was the star student, I found myself now low on the totem pole. I had to reconsider the tools I used for success in China – which was to write a lot, make notes, study – and create a new way of learning.
I bought a small radio because I couldn't afford a TV and I listened to it for hours and hours, practicing the languages. I quickly made a lot of progress and soon, I could understand, I could contribute! I realised nothing was impossible; it would just take determination and lots of effort.
What have been the most important stages of your career so far?
At the beginning I was very focused on climbing the corporate ladder. I had a lot to learn and I was trying to fit in. I was coached to be more vocal, to share more, to network more, to dress differently. But I didn't feel I had a voice, then.
Over the years, I went through a process of self-discovery, which we often do as we get older, and became more true to myself and more aware of my strengths. I learned that making an impact with my work, whether it be on the business itself or on a person with whom I was working, is what motivated me most and that's when things changed.
I stopped focusing on titles and compensation and instead took roles that I saw as a platform to make a positive difference. And I focused on the relationships that I built with the people around me and used that as a measure of success. This was an important transition for me.
I learned that if someone is asking you to do something, they recognise something in you
Particularly women suffer from imposter syndrome. Did you?
Yes, and I still do, but I don't let it bother me as much as it used to. There's always that voice that questions, can I really do this? Am I the right person for this? But I learned that if someone is asking you to do something, they recognise something in you that they believe is right for the job.
And importantly, I stopped comparing my shortcomings to other people's strengths. Instead, I focused on what I bring to the table and what I'm good at, and I let the doubt fall away.
How does your upbringing, growing up in China, inform the way you work?
There are three things I credit to my Chinese upbringing that have served me well in the corporate world. Firstly, it never occurred to me that a woman could be 'less equal' than a man. Where I was raised, both men and women did the same work and no one thought that one would do certain jobs better than the other. So in my career I have never been held back by this way of thinking.
Secondly, coming from a poor area in a developing country instilled in me a strong work ethic. I was taught to put in a lot of effort in order to achieve success. And lastly, as an only child, I had to build my own community, and developing those relationships – with neighbours, classmates, friends etc. – was very important to me.
I realised that I was not a world unto myself, but that I relied on others and they on me. At Kraft Heinz we call it the 'power of we', that collectivity that allows us to build something good together.
How do you translate 'the power of we' to your professional life?
So, even though we're a collective, I treat people as individuals, not as a professional purpose. I focus a lot on building trustful relationships with my team and the people I work with. When we need to accomplish something, I talk through the bigger picture with my team and let them know I am always available if they need me, but I leave them to educate and inspire me with how they accomplish the task. I always hated being micromanaged so that's not the way I choose to work.
I see the best in people and I know that, together, we can accomplish so much, especially if we each have the space to try our own way of doing things for the collective good.
I look at every role as paid life training
What is your advice to others who want to do things differently, but are afraid?
First of all, it's okay not to know what you want to do with your life and where you want to end up. Most of us figure it out as we go. It took me a long time to get to this point, and I still don't know what I want to be when I grow up!
That's why I look at every role as paid life training. Someone offers you an opportunity to do something you've never done before? Say yes, because now you're learning new skills and making new connections and no matter where you go next, you can take that with you. Life is not linear – enjoy the pursuit of knowledge along the way.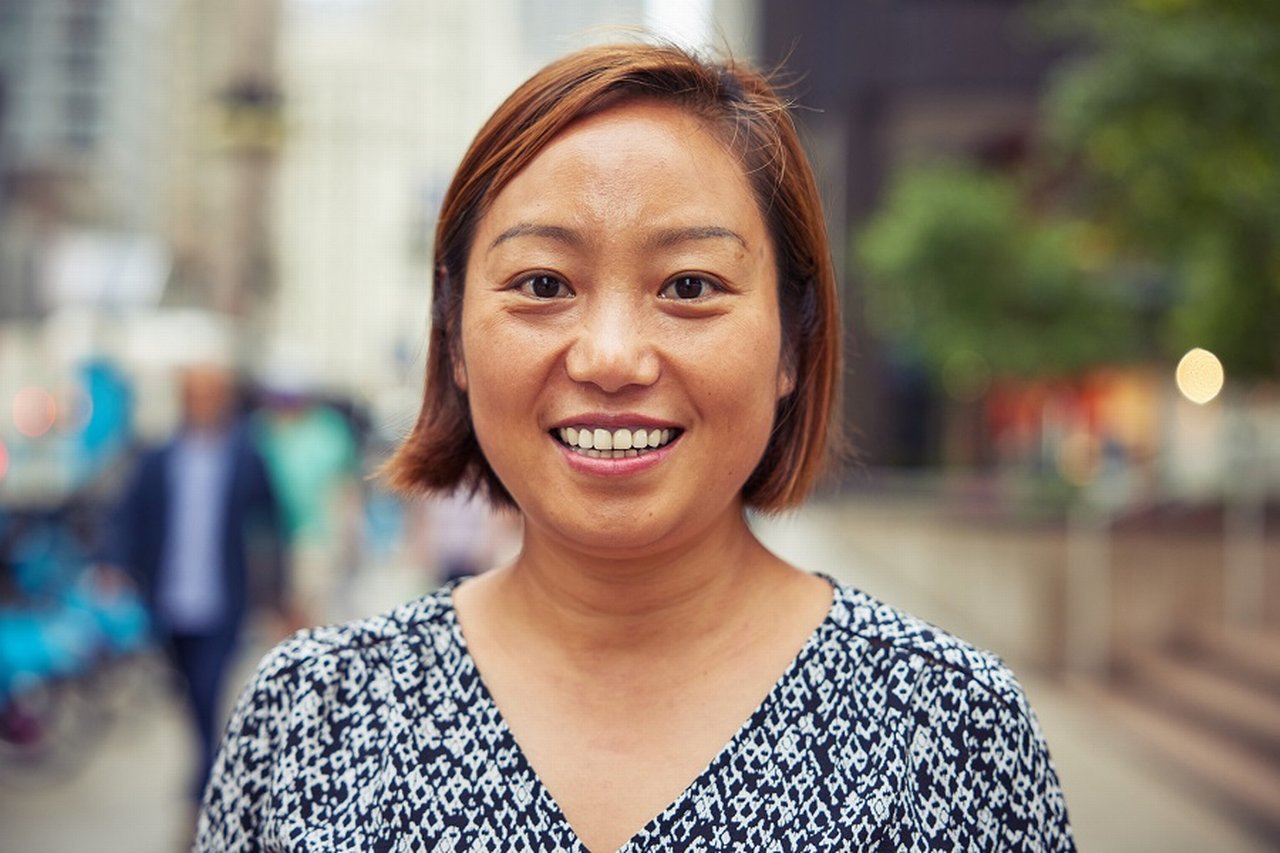 About Yang Xu
Yang Xu is Senior Vice President responsible for Global Corporate Development and Treasury at Kraft Heinz in Amsterdam. She was born and raised in Guizhou Province, where her parents expected her to become a local teacher. Instead, Yang has built a thriving corporate career, which saw her working at global companies like GE Healthcare and Whirlpool, and living in seven different countries on three different continents. Yang is married and has two children, aged ten and twelve.
… works in Internal Communications, writing Human Interest stories that help shape the bank's culture. Originally from Jamaica, she is curious about – and inspired by – people who take an unexpected path to success.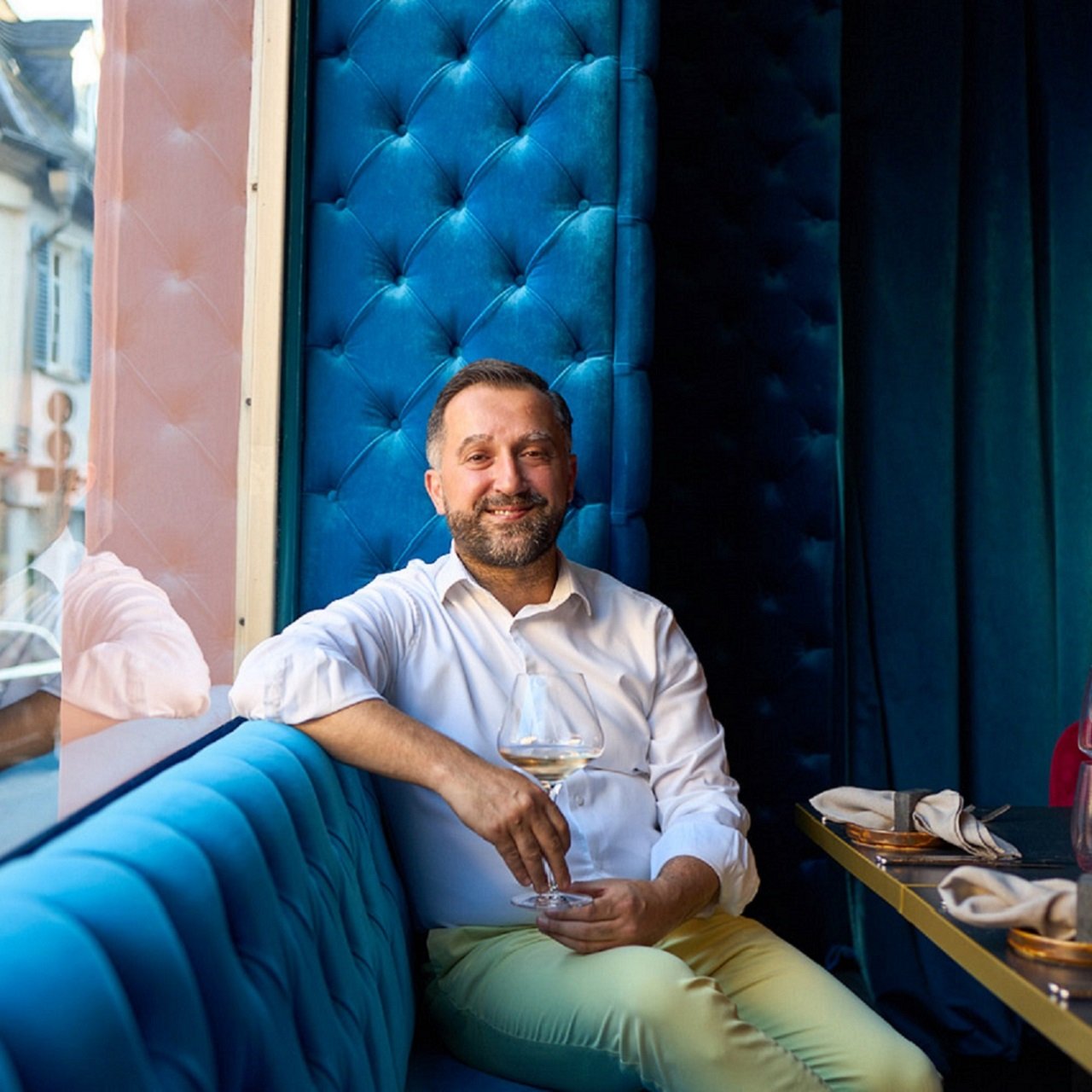 Entrepreneurial Success | Short Portrait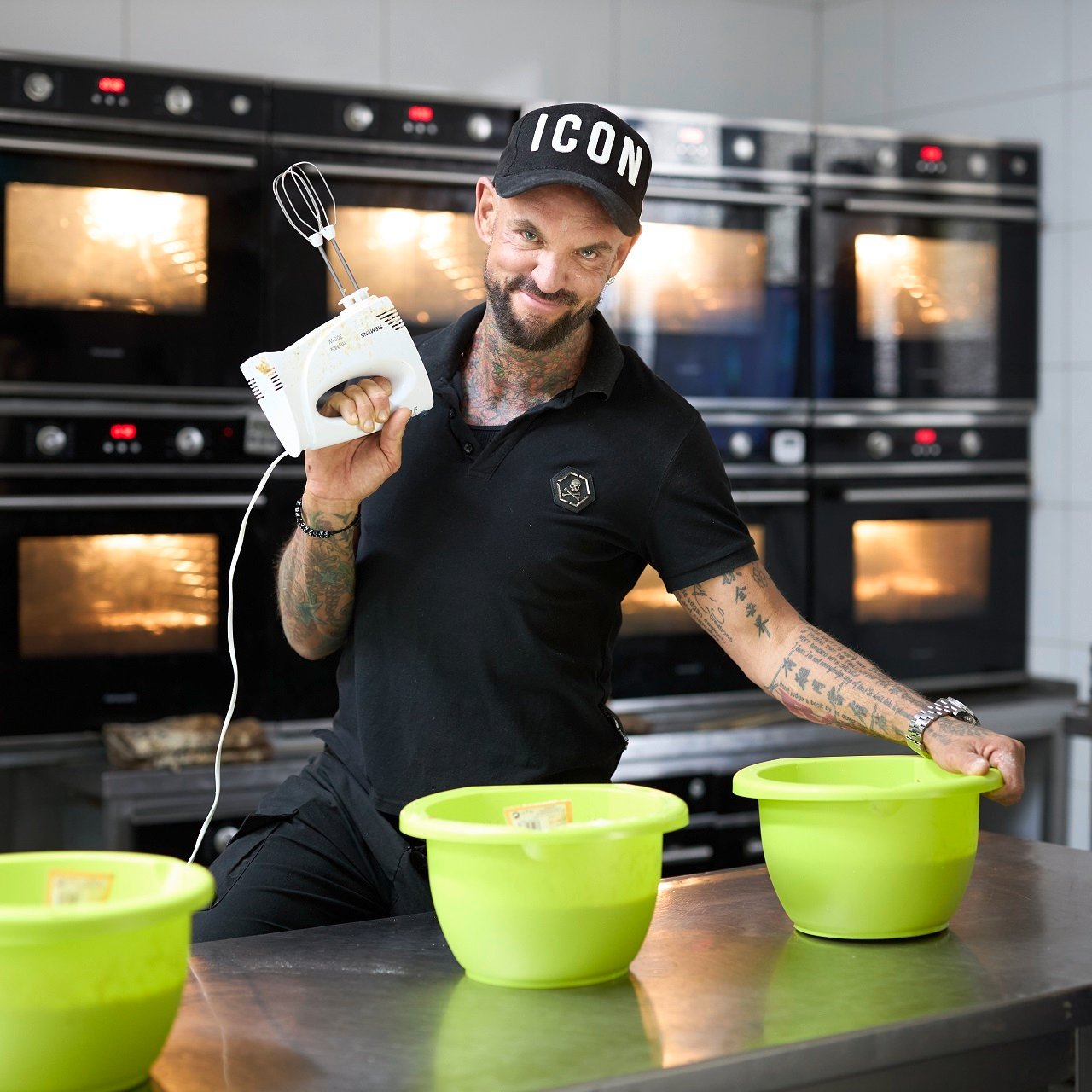 Entrepreneurial Success | Photo Story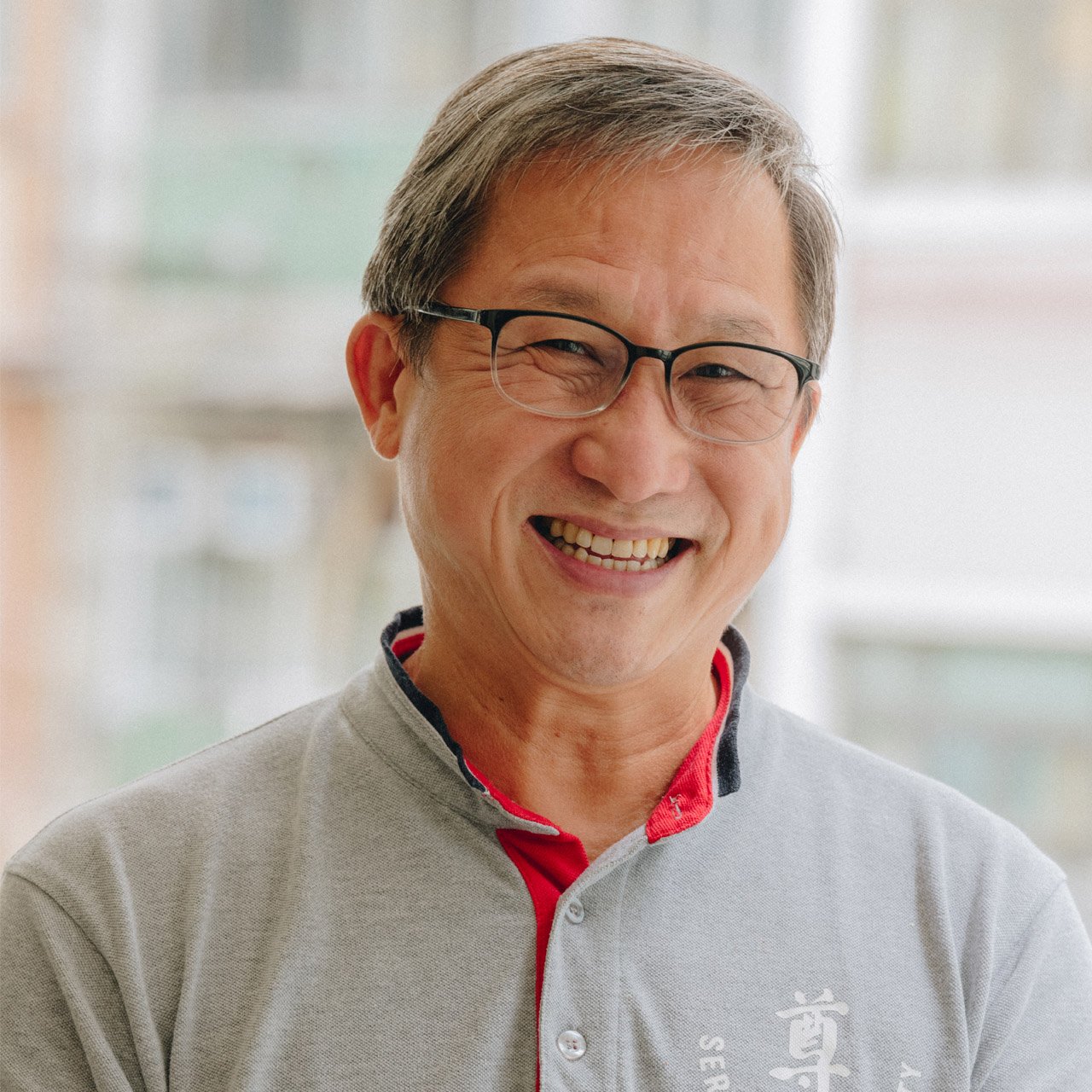 En­tre­pre­neu­rial Suc­cess | Short Por­trait