Since 2014, our Born to Be youth engagement programme has helped change the lives of more than 4.7 million young people through over 180 education-led projects in 29 countries. By developing skills, raising aspirations and providing access to opportunities, Born to Be helps young people everywhere to reach their full potential.
Watch our video to see Born to Be in action around the world.
Find out more about Born to Be by visiting our dedicated website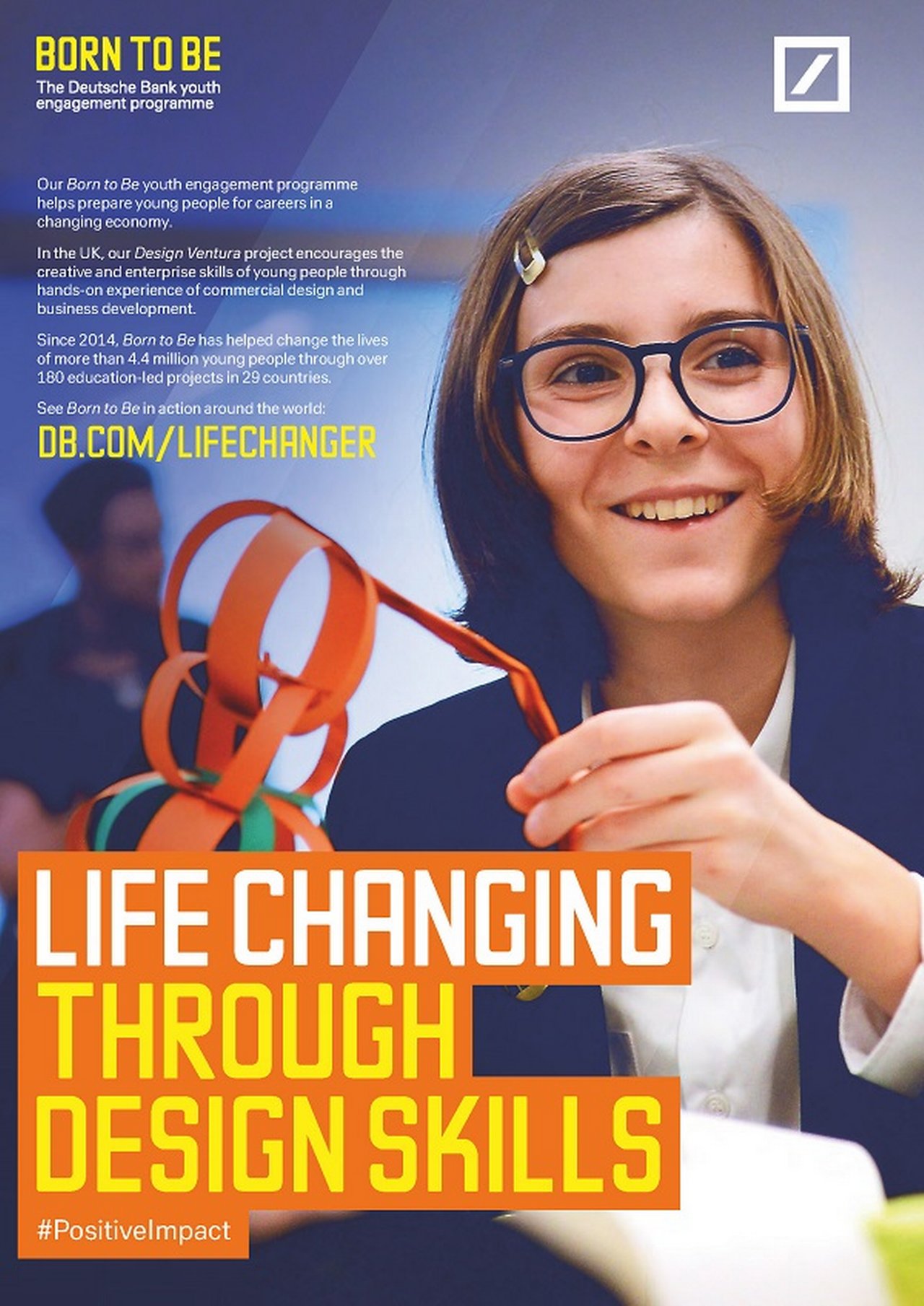 Learn more about Design Ventura, our design and enterprise challenge in cooperation with the DESIGN MUSEUM in London.
Find out more how Diversity Role Models seek to embed inclusion and empathy in the next generation. more
more on role models

more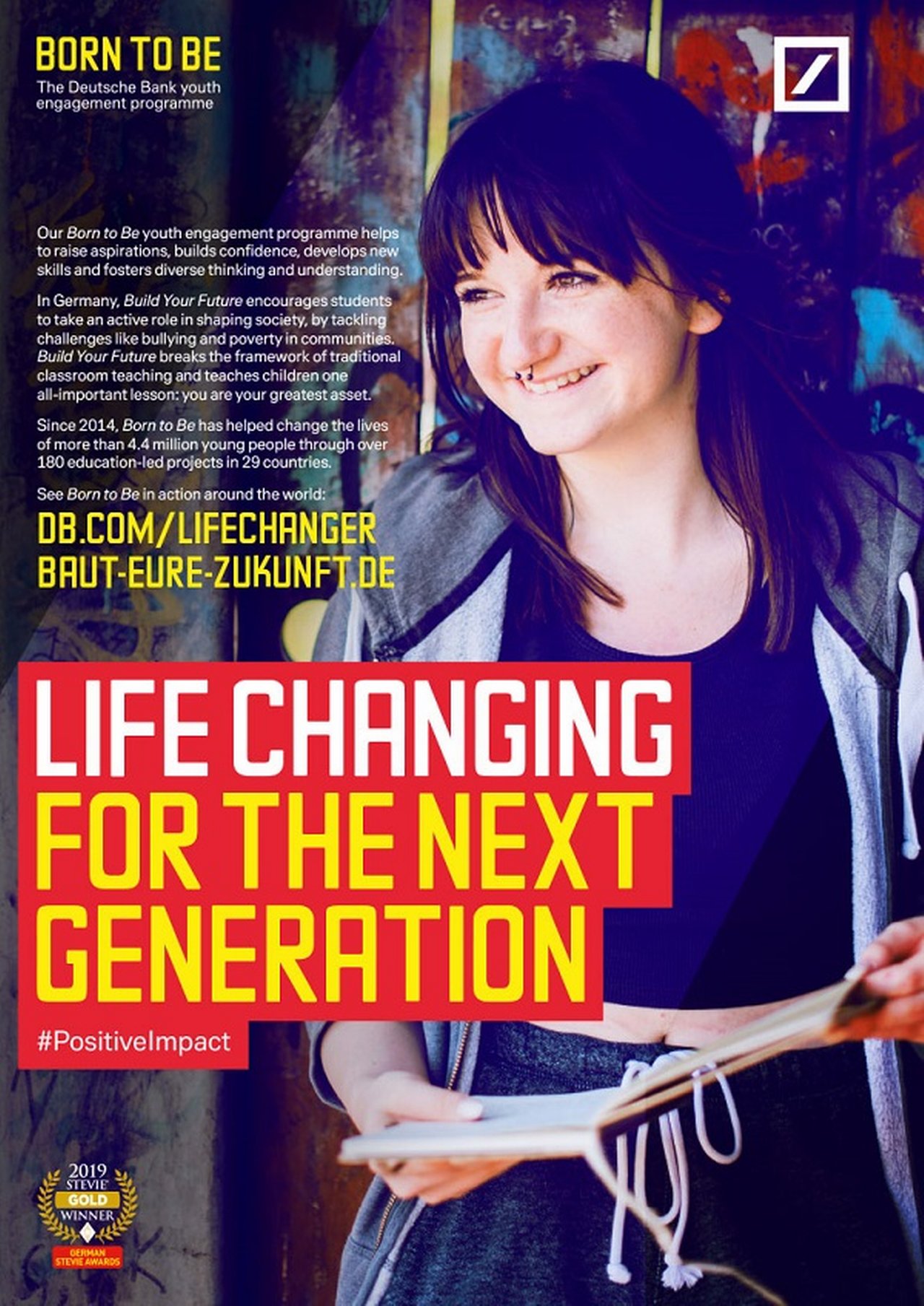 Learn more about Build Your Future and how it empowers students to take an active role in shaping society.
more on change maker

more
You might also be interested in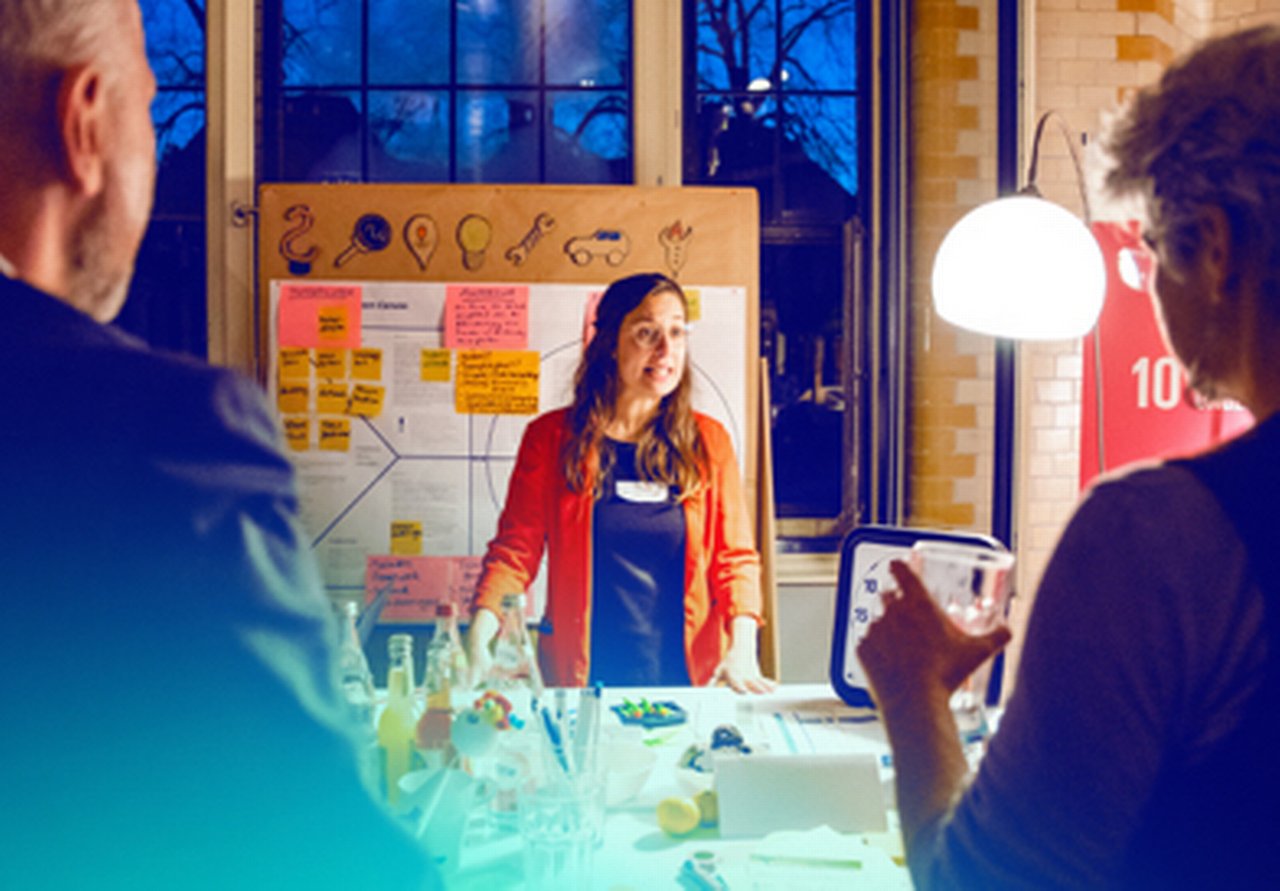 Enterprise
We want to empower startups, non-profits and commercial businesses that create wider social good. Our Made for Good programme provides access to advice, support and networks to help them scale up.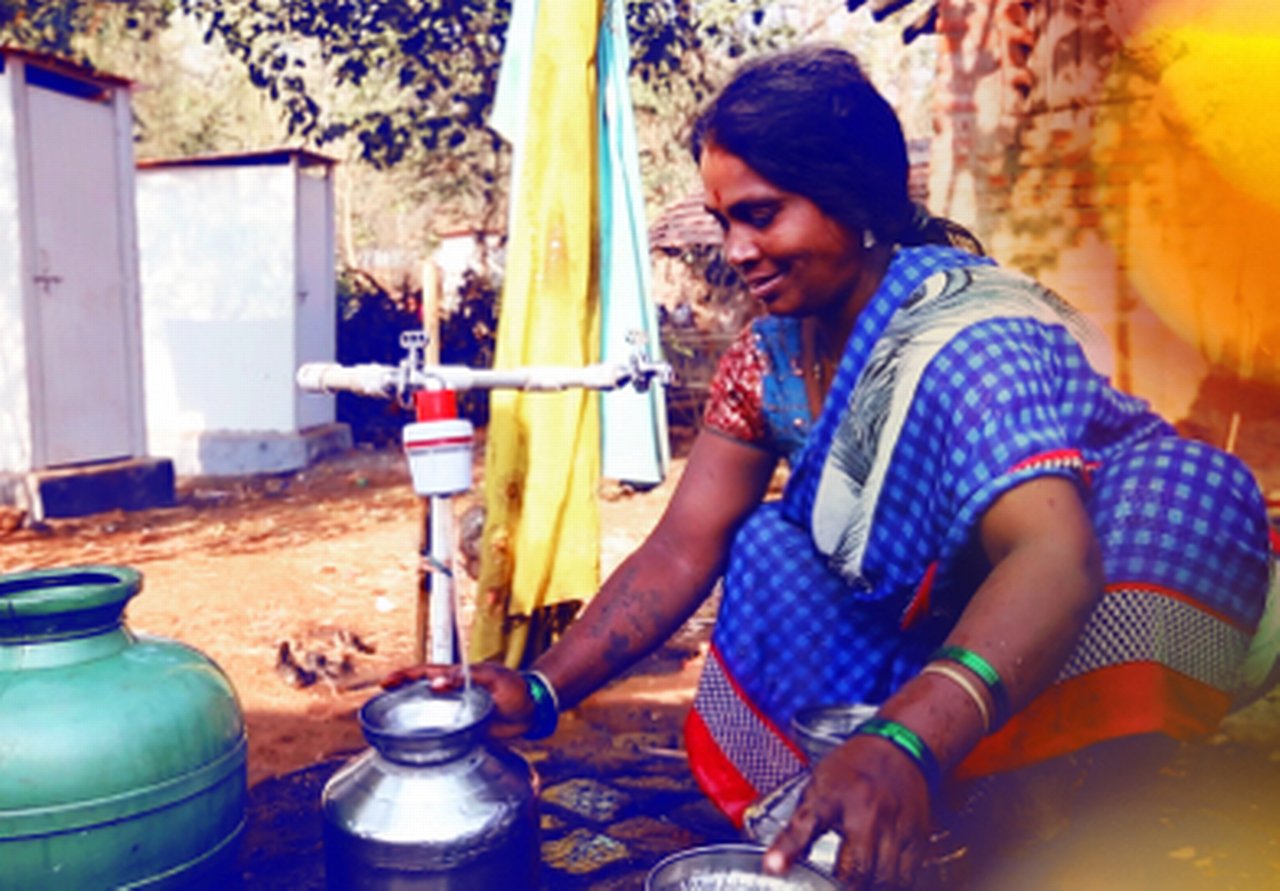 Community
Wherever we do business we work to build stronger and more inclusive communities. We focus our efforts on the most disadvantaged through projects that deliver basic welfare, improve essential infrastructure and provide relief in emergencies.