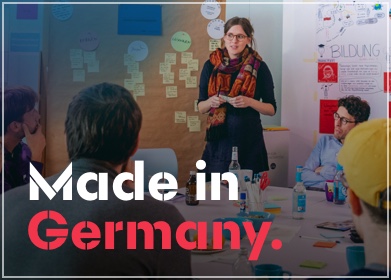 The Global Goals Lab and the startsocial competition enable social enterprises to scale and professionalise their business footprint.
Made for Good achievements 2016 – 2022
~ 27,000 social enterprises
~ 27,000 social enterprises supported in more than 30 countries since 2016
> 1.6 million people
More than 1.6 million people reached in 2022
35 projects
In 2022, we supported 35 Made for Good enterprise projects in 10 countries
Our target is to reach a total of 45,000 enterprises by 2025
You might also be interested in
Education
We created Born to Be to help young people reach their full potential. Our projects increase motivation, develop skills and improve access to education and employment opportunities.
Community
Wherever we do business we work to build stronger and more inclusive communities. We focus our efforts on the most disadvantaged through projects that deliver basic welfare, improve essential infrastructure and provide relief in emergencies.