IBOR transition: Resources
Deutsche Bank's newsletter, timelines on the RFR/IBOR transition, industry news/updates and a glossary of terms used to describe Deutsche Bank's IBOR project can be found on this page.

Timeline of RFR/IBOR reforms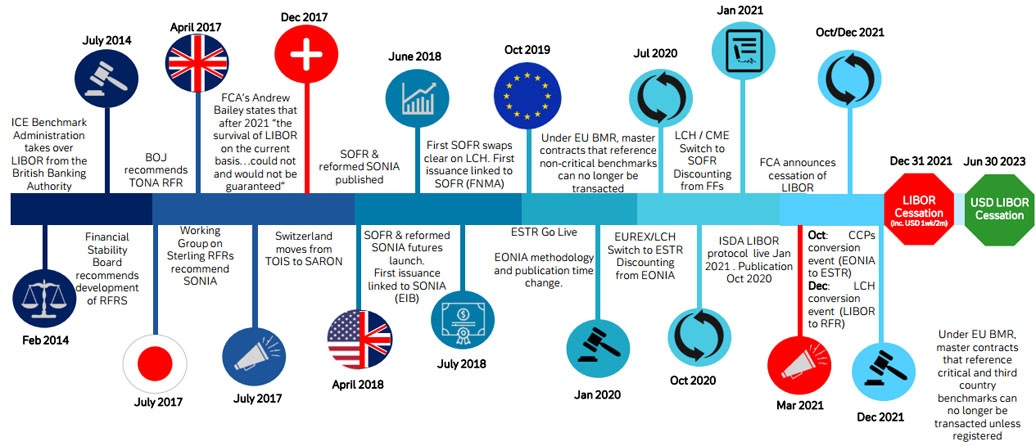 Timeline of RFR/IBOR reforms: Reform for Loans

Key attributes for each IBOR and Risk-free Rates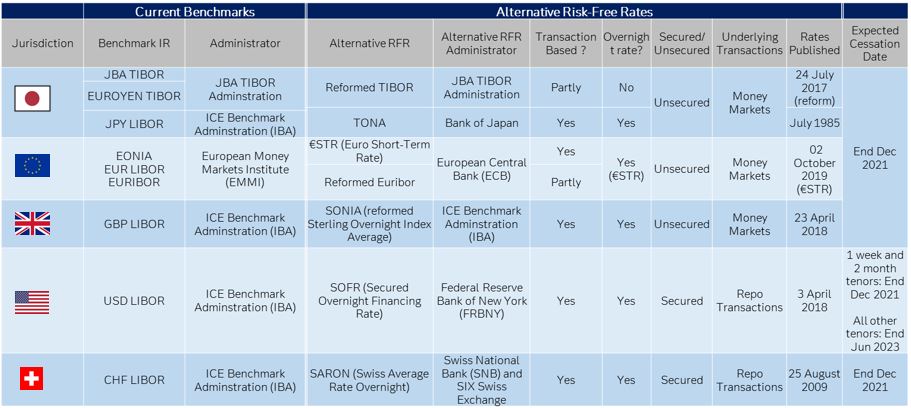 *Transition from IBOR to RFR could bring additional benchmark rates in scope which are indirectly linked to IBOR or use IBOR in the methodology. For example, MIFOR, SOR, etc.
Industry and Regulatory News
Information from the relevant regulators and trade bodies, by currency and geography, can be accessed in the different sections below.