Focus turned to men at Deutsche Bank's fifth Women in Asian Business conference in Singapore
In its fifth year, Deutsche Bank's 2015 Women in Asian Business (WAB) conference focused on the essential contributions men can make towards levelling the playing field for women in the workplace.
This year's conference explored the theme 'Men Matter', bringing together a group of influential guest speakers and role models on Tuesday, September 22 at Marina Bay Sands, Singapore, to discuss this idea and its practical implications.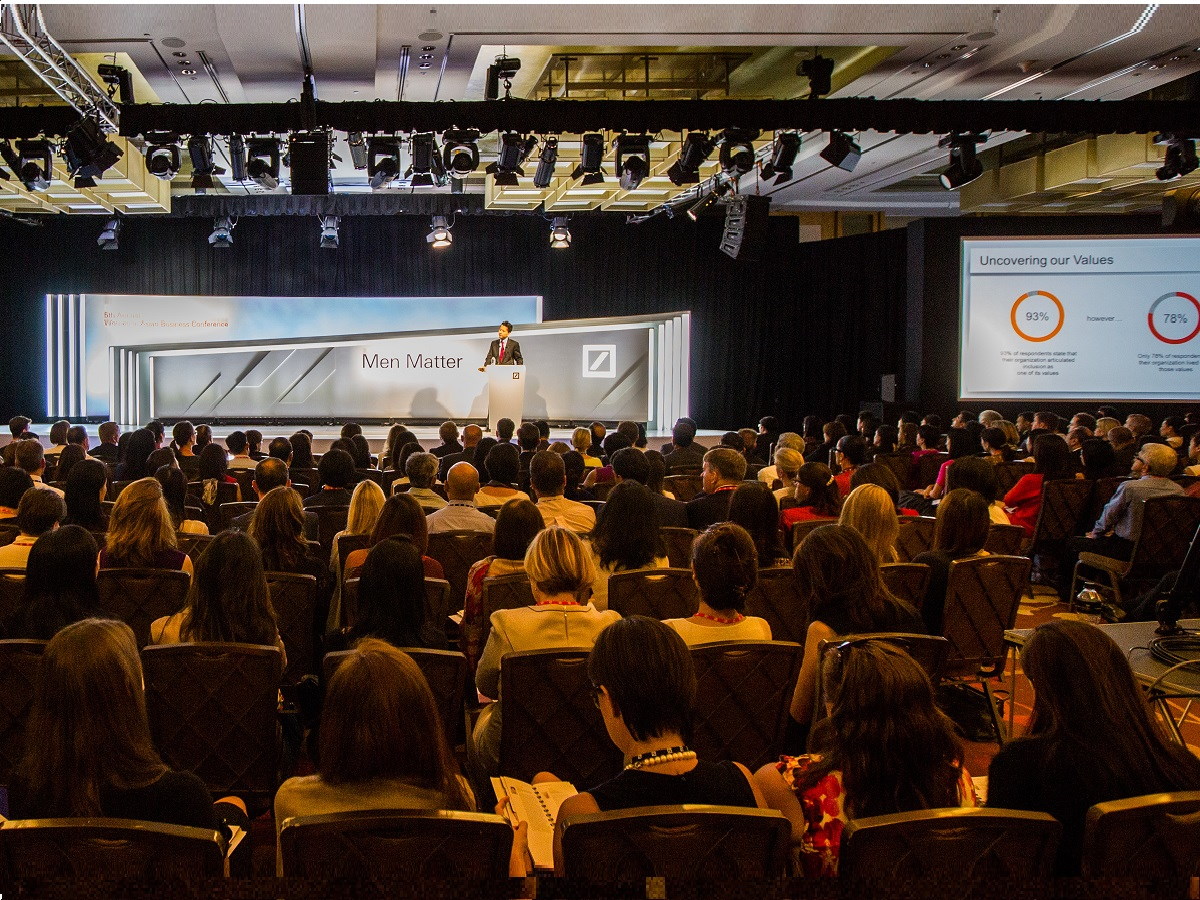 Speakers at this year's conference included:
Gunit Chadha: Member of the Group Executive Committee, Deutsche Bank AG, and Co-Chief Executive Officer, Asia Pacific
Kenji Yoshino, Chief Justice Earl Warren Professor of Constitutional Law at the NYU School of Law
In conversation with: Elin Hurvenes, Founder & Chair, Professional Boards Forum; Tan Sri Datuk Dr. Rafiah Salim, Head of NAM Institute for Empowerment of Women, Malaysia
Jackson Katz, Educator, Author, Filmmaker and Cultural Theorist; Co-founder of the Mentors in Violence Prevention Program
Liza Donnelly, Writer and Cartoonist, The New Yorker magazine
More than 1,000 people gathered in Singapore on Tuesday for the 2015 Deutsche Bank's Women in Asian Business conference. The evening provided a range of views and opinions, leaving attendees with plenty to think about and a renewed determination to make a difference. Our thanks to Liza Donnelly for the wonderful illustrations.