Deutsche Bank's first engineer programme
A class of 29 Deutsche Bank technology engineers are ready to accelerate their impact after completing the bank's first Global Enterprise Engineer (GEE) programme.
Opened by Group Chief Operating Officer Kim Hammonds in January at Brooklands, the birthplace of British motorsport and aviation, the six-month programme looks to build the knowledge, skills and network of technology engineers.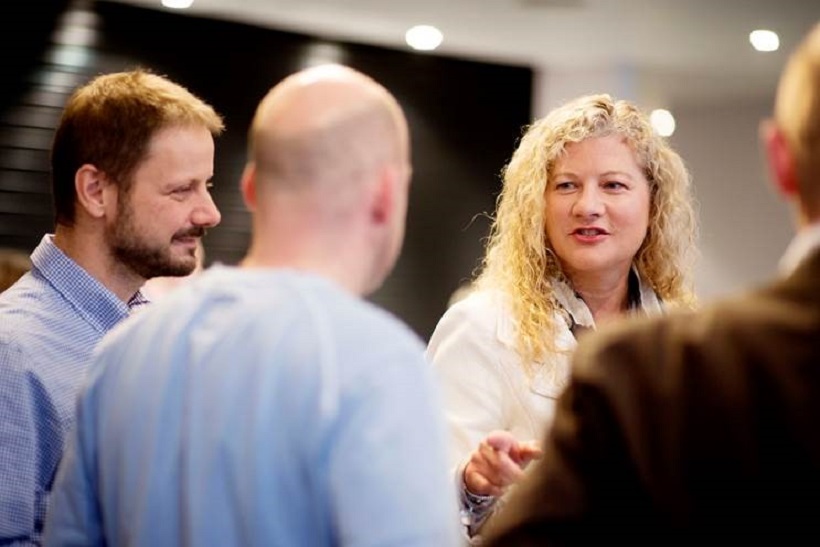 The inaugural class of 29 – from France, Germany, India, Russia, the UK and the US – explored the bank's business and technology strategy, held discussions with senior IT and business leaders, and learnt from industry experts.
"This programme accelerates the impact our talented engineers can make within the context of the transformation we are seeing in financial services and IT industries," said Alain Gaudeau, Chief Information Officer of Enterprise Risk Technology and sponsor of the programme. "This will enable them to better define, manage and develop ideas that will build more efficient processes, create new business outcomes and drive innovation for our bank."
The programme's modules included personal skills training, internal and external speakers, project work and case studies. Two days were set aside for an 'Engineering Challenge', which asked the group propose solutions for two of the bank's strategic platforms.
On completion of the programme, the graduates were awarded the title of Global Enterprise Engineer (GEE).
Further links on the topic