"We are proud of Deutsche Bank" says German Minister for Economic Affairs, Peter Altmaier
Speaking at the dbAccess investor conference in Berlin, CEO Christian Sewing emphasised the progress Deutsche Bank has made – and underlined his resolve towards an even speedier transformation
Peter Altmaier believes Deutsche Bank is headed in the right direction. Addressing our CEO Christian Sewing at the dbAccess conference in Berlin, the German Minister for Economic Affairs and Energy said: "We know you have inherited some difficult problems, and we are impressed by the very straight way you have been going to resolve these problems." He continued: "We are proud of Deutsche Bank. It is a part of our national heritage."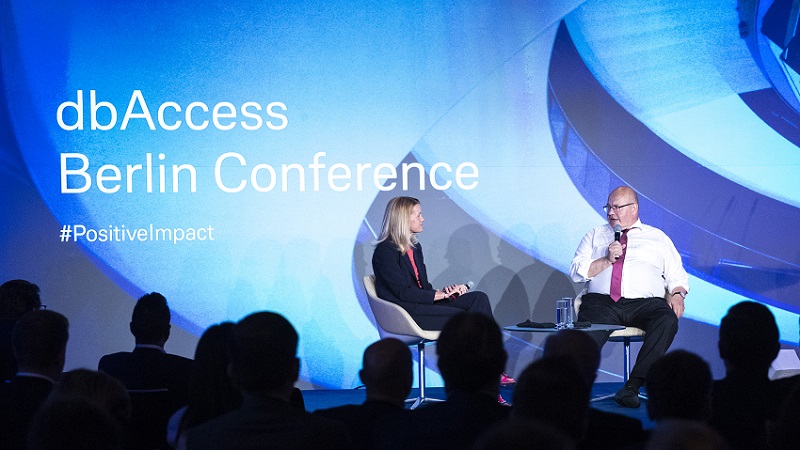 Altmaier believes that Germany needs strong banks that can support national firms with their international operations. He praised the dbAccess conference as a format that brings companies and international investors together, helping everyone involved.
Organised by the Corporate & Investment Bank, the conference runs for three days, during which more than 140 companies from Germany, Austria and Switzerland hold roughly 1,700 talks with 230 international investors from 23 different countries.
In his opening remarks, CEO Sewing assured participants that Deutsche Bank remains firmly committed to its global business. "We are equally proud of our German roots and our international network", he said. He continued by emphasising the excellent progress the bank made in 2018, achieving all its financial targets. "But this is not enough", he added. "We are absolutely committed to intensifying and accelerating the reshaping of our bank. We are on the right track."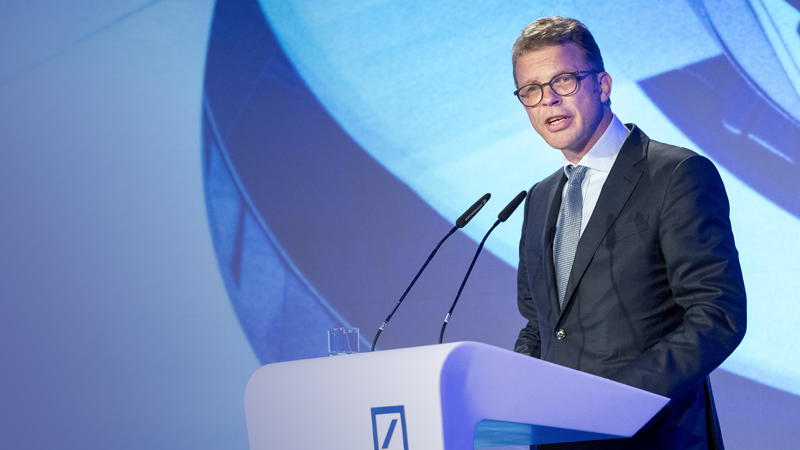 Sewing also expressed his concern about the outcome of the recent European elections. Voters' growing support for Eurosceptic parties "is an alarming development for our political culture". And he believes that the dwindling support for the European idea is a major threat to the future of the continent: "I am deeply convinced we need more European integration, not less", he said. "But this requires overcoming long-standing weaknesses [of the EU], first and foremost the decision-making mechanisms."
In a discussion with Sewing, German Minister of Defence, Ursula von der Leyen gave her stance on the geopolitical situation. She considers the greatest risks of our current time to be the competition that has flared up again between the superpowers; Islamic terrorism; and the destabilisation of the Middle East and Africa.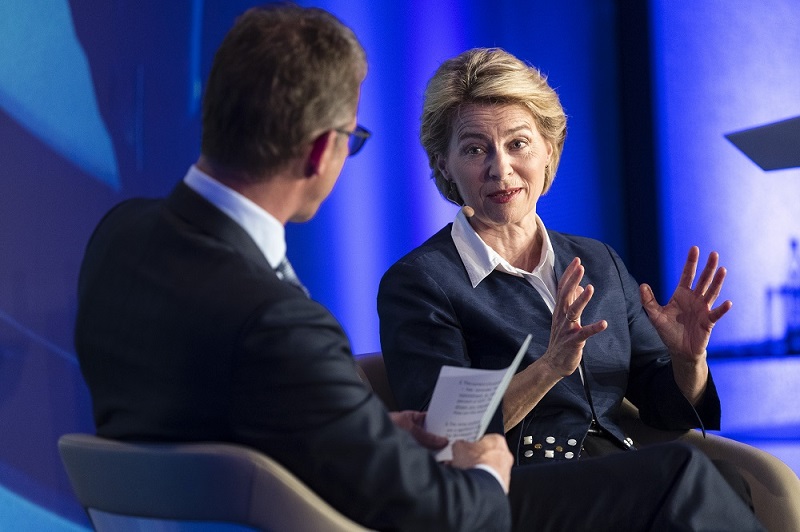 The defence minister also called for experts from the military and the private sector to become more closely connected and support each other in the fight against what she believes is another great challenge of our time: cyber crime. She reported that the German military alone is the target of 4,500 cyber attacks – not every month or every week; every single day.
Further links on the topic