Deutsche Bank China's Blue Water Fintech Space wins Digital Transformation and Innovation Project of the Year 2019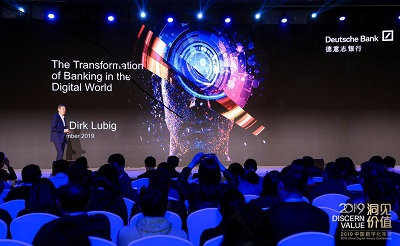 Deutsche Bank's newly opened Blue Water Fintech Space in Shanghai has won "Digital Transformation and Innovation Project of the Year 2019" from jnexpert, a fintech network company; Peking University Guanghua School of Management, and CIO magazine – the first time a foreign bank in China has ever received this award.
"The award recognises our Blue Water team's success in engaging with fintech partners, enabling digital transformation for our corporate clients and the role we are playing in helping drive China's Fintech development forward," said Dirk Lubig, Head of Deutsche Bank's Global Transaction Banking business in China. Lubig also received an individual award for his outstanding contribution to digital transformation in China.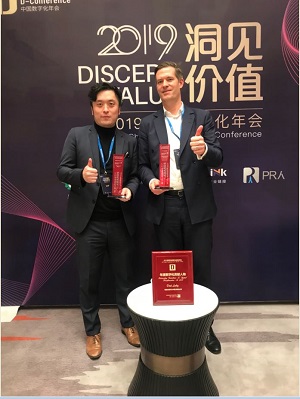 Deutsche Bank launched the Blue Water Fintech Space in September this year to accelerate the bank's digital and innovative offering to clients onshore and facilitate partnerships with the fintech community. In those first few months the bank's first innovation hub in China has assessed 12 fintech partner solutions and delivered a robotic process automation solution for a client.
As a member of The People's Bank of China's Fintech committee, Deutsche Bank is working with the industry and regulator to develop the fintech eco-system in the country.