How Deutsche Bank helped ventilators manufactured in China reach hospital patients in Portugal
With the impact of COVID-19 hitting businesses around the world, processing an overseas payment is often no longer a straightforward task. But now, making it happen has often never been more critical.
At the start of March, when the virus was peaking in China, our onshore Institutional Client Management (ICM) team worked around the clock to help their Corporate Banking colleagues in Portugal process a payment to ensure ventilators and critical medical equipment could reach Lisbon's hospitals.
Global team work for greater good
A Portugal based client and its China shareholder were donating 50 ventilators, 200 monitors and other material, all manufactured in China, to local hospitals in Portugal; so they needed our help on the ground in Asia to get the payment through to the manufacturer in China. Mengjie Chen from the China ICM team worked hand in hand with beneficiary banks to secure the final credit confirmations to ensure the equipment could be handed over to the Portuguese embassy in China, to then be flown to Portugal.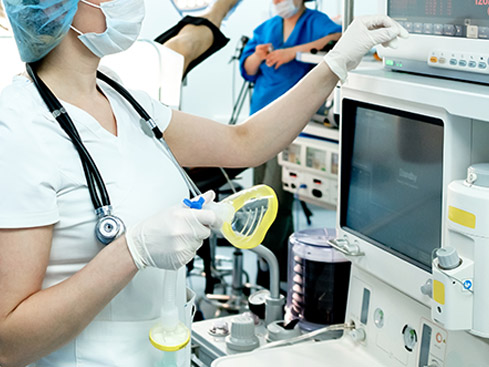 Niger Lau, Head of Institutional Cash for North Asia explained: "Our teams made an extraordinary effort; the circumstances were tough and the timeline was tight. Our teams collaborated globally and partnered intensely with our clients in pursuit of a common goal: to help fight this global pandemic. This transaction is yet another example of how the strength and efficiency of our global network enables us to help our clients, and our communities, when they need us most."
Multi-currency capability when it matters most
Since the start of the outbreak, the ICM China onshore team has helped a number of financial institution clients make THB, IDR, ZAR, MYR, THB and NOK payments, to support the shipment of critically needed medical equipment around the world.
Working closely with our regional FX4Cash and Cash operations teams since January, our Hong Kong ICM team also helped a financial institution client to process multiple urgent cross-currency payments to secure the purchase of masks and sanitizers for communities in Hong Kong.
And in another example of stepping up in the global battle against COVID-19, our Corporate Bank Operations team in China helped a leading global medical technology company get urgent medical equipment to a number of hospitals in Wuhan.