Targeting Cancer: how Miltenyi Biotec revolutionizes the production of personalised cancer medicine
Miltenyi Biotec B.V. & Co. KG , a company based in Bergisch-Gladbach, has developed a process to automate and thus speed up the manufacturing of extremely complex, but very promising personalised cancer therapies. In our latest #EconomyStories video Dr. Iris Bürger, Head of CliniMACS® Cell-Factory and Norbert Hentschel, commercial director of Miltenyi Biotec, let us take a look inside the company's "engine room".
Miltenyi Biotec is the only company worldwide capable of automating the 100-plus process steps required to produce a body's immune system response to cancer on a single machine. The advantage is the procedure can be flexibly adapted to client requirements and if necessary can even be deployed in hospitals at close quarters to the patient, which saves time and the costs of onerous logistics – an important factor especially for seriously ill cancer patients.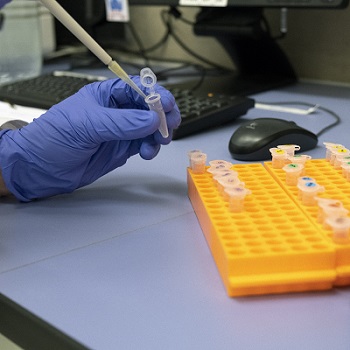 If you look at the history of Miltenyi Biotec, which was founded 1989, there are obvious parallels with the founding myths of the big tech firms in Silicon Valley. Physicist Stefan Miltenyi, whose name the company carries, developed a magnetic cell sorting process in the late 1980s that laid the foundation for the company's subsequent success story. This process was to become a key building block for cell and gene therapy in the following 30 years.
Deutsche Bank has supported Miltenyi Biotec, which remains a highly research-driven company, since it was founded over 30 years ago.
One constant in this longstanding client relationship is Horst-Georg Bröhl: "I've been the relationship manager looking after the firm since it was founded, which is definitely not the rule. What's fascinating is the firm's continual healthy growth – sometimes in the double-digit percent range per year."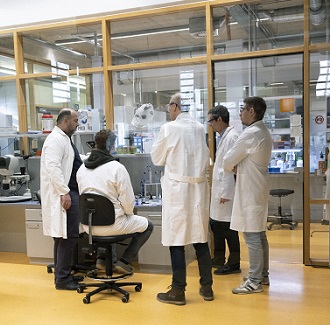 The company now has over 3,000 employees worldwide and its turnover in 2019 was 473.7 million euros. There are not many companies in Germany like Miltenyi Biotec; China and the US remain the market leaders in the advanced cell and gene therapy segment. Existing German biotech firms are expanding, but venture capital is often scarce, although biotechnology is seen as a growth market of the future.
"Demand for our products exceeds the supply", explains Chief Financial Officer Norbert Hentschel. He sees the main challenges facing his sector as how it can significantly increase manufacturing capacities for personalised therapies and reduce prices - the prices of products that can save lives.
Further links on the topic