Tangible impact in unprecedented times: Our CSR COVID-19 Community relief campaign
Shortly after the outbreak of the COVID-19 pandemic, the CSR team kicked off a bank-wide initiative to support long-standing partner charities who were at risk of closure while their support for the most vulnerable members of our communities was most urgently needed.
More than 7,000 employees followed the call and helped to raise over EUR 2.5m for 40 charities in 35 countries. Due to our support, they were able to stay in business, continue to provide food and shelter to more than 650,000 individuals.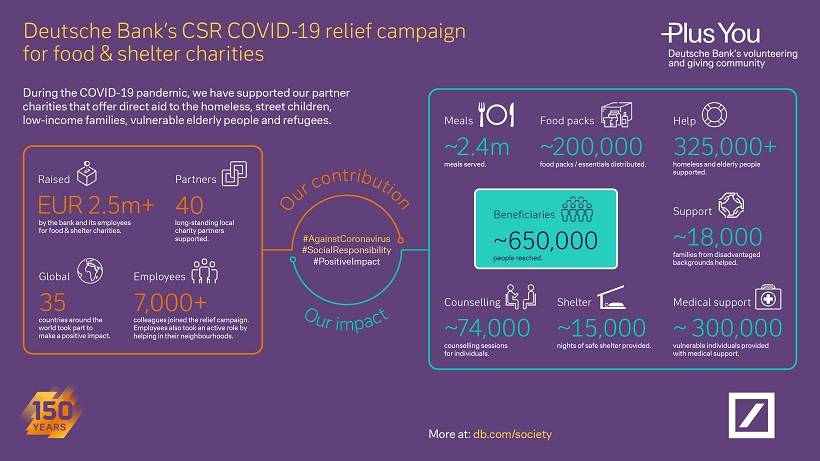 Watch the film to learn more about the specific offers the local food banks, children's charities, national Red Cross units and other community partners extended to homeless people, street children, low-income families, vulnerable senior citizens or refugees around the world at the height of the COVID-19 pandemic.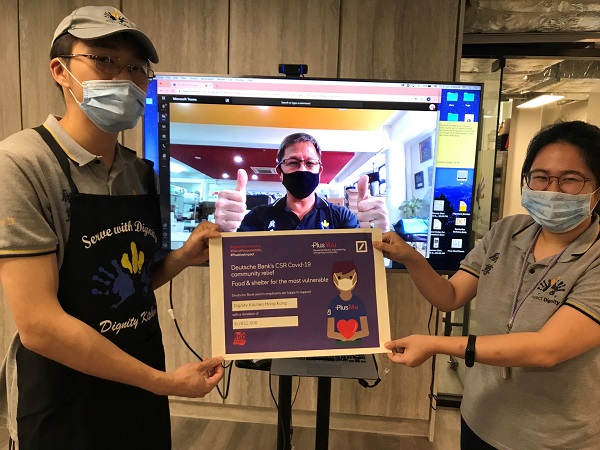 In all countries, our support was very well received – not only by the community partners and their beneficiaries themselves, but also by our employees, clients, the media and society at large.
"A huge thank you to all donors and for the positive impact they helped us create", says Lareena Hilton, Global Head of Brand & CSR.