Can artificial intelligence enable trust?
California-based start-up Clearspeed is using voice analytics to identify security and fraud risks for organisations. Such technologies have the potential build trust, but they also face concerns.
In today's increasingly complicated world it is almost impossible for the individual to check all information for its truthfulness. We have to trust that statements are true. Trust has become an irreplaceable commodity. New tools based on artificial intelligence (AI) claim to help build that trust.
At the forefront of this development is US start-up Clearspeed. And it has ambitious goals: to prevent human rights violations, support anti-poaching efforts, identify fraudulent insurance claims, prevent insider attacks and to help build a safer world.
In order to achieve that Clearspeed uses algorithms that identify and evaluate specific risk characteristics in speech. While some people think that the AI-based technology is similar to a lie detector that is not the case: the technology's purpose is not to detect deception – rather, Clearspeed is a risk assessment tool focused on fraud that provides end-users results on a scale from low risk to high risk.
Risk is detectable and measurable in our voices
Insurance companies are very interested in Clearspeed's technology. They use it for example when they want to identify fraud risk of Property and Casualty (P&C) claims. First, an automated claims agent asks the insured person simple yes or no questions on the phone.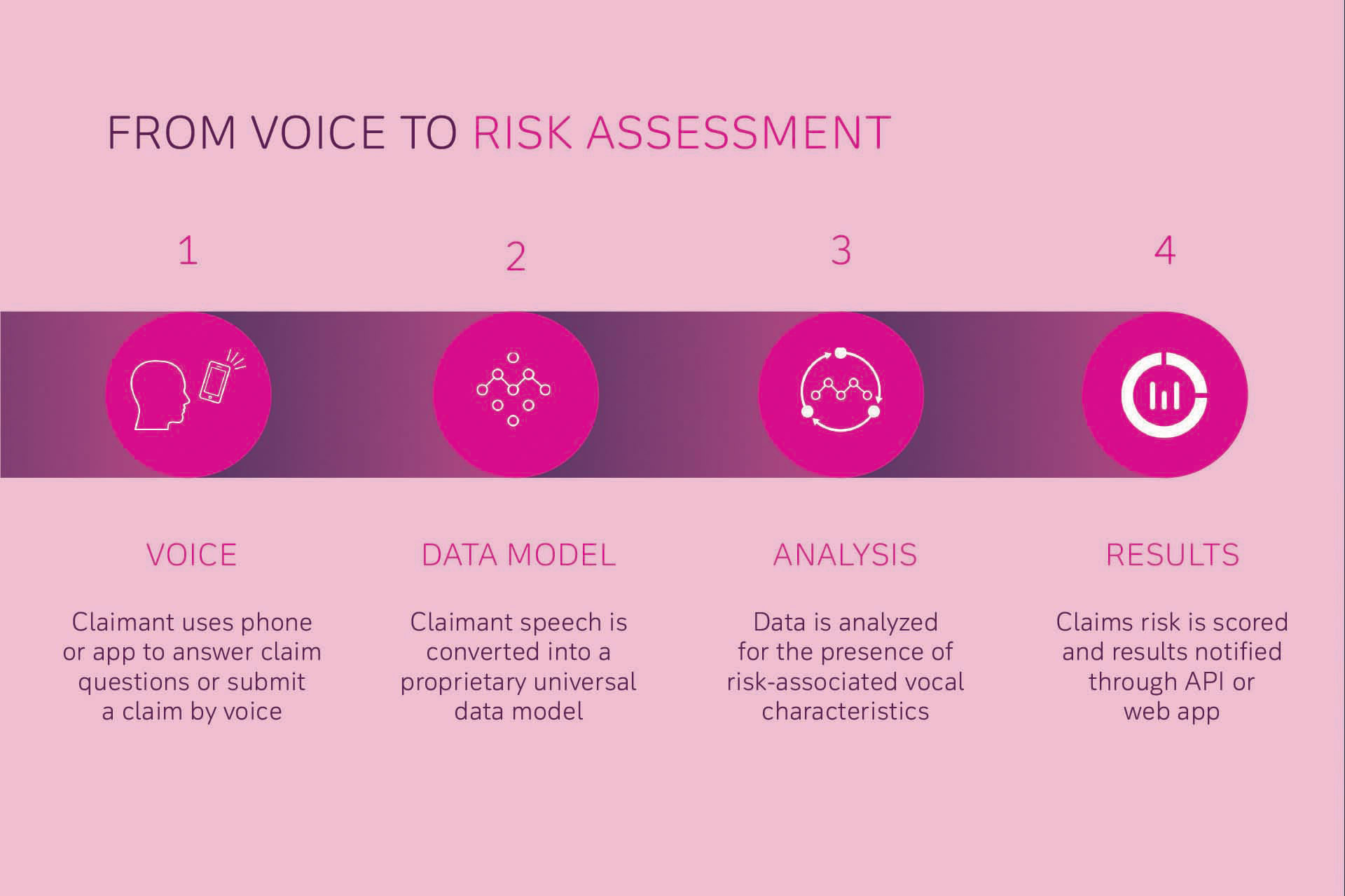 "When someone answers a question accurately with yes or no, these universal risk characteristics are not present," says Alex Martin, CEO of Clearspeed. "When someone answers inaccurately there is a neurophysiological reaction that manifests in speech. That translates to risk."
Clearspeed's software not only checks whether there is a risk of fraud, it also rates how high the risk is on a scale. Low-risk cases can be dealt with quickly, while high-risk cases require further investigation. This is how Clearspeed helps companies to use their resources more efficiently.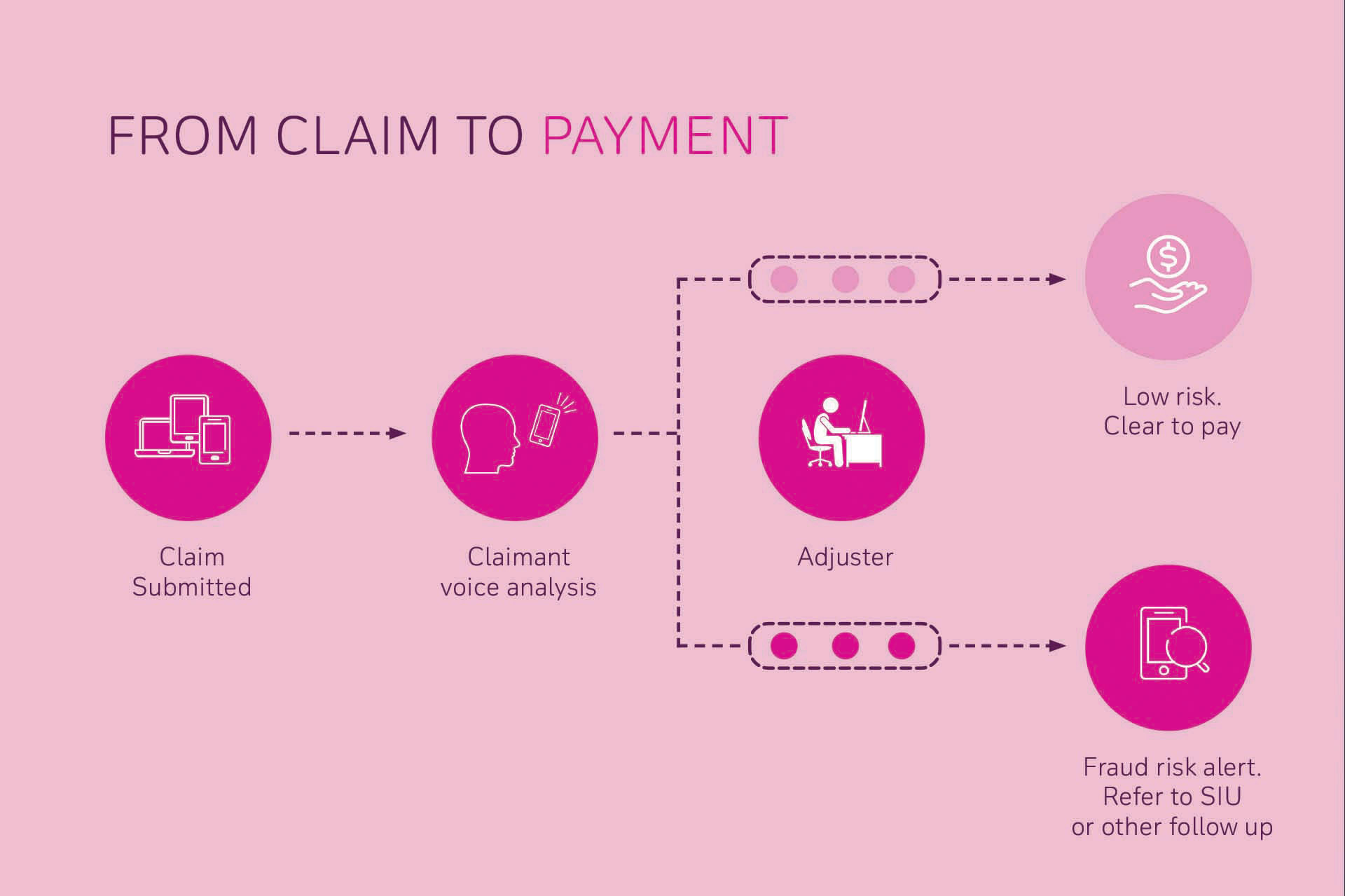 When high risk is identified in a response, it is up to the employees of the insurance company to deal with it. "A high-risk fraud assessment from Clearspeed is never the reason a claim is not processed – but a low risk assessment would be the reason why a claim is moved straight through to payment. We would never recommend to take action just based on our risk assessment", says Martin.
We would never recommend to take action just based on our risk assessment
Insurance companies and governments are the main users of Clearspeed's technology. However, their client portfolio also includes organisations that work to protect human rights and wildlife authorities.
One example in this area is the Uganda Wildlife Authority and Rhino Fund Uganda: More than 600 wildlife rangers and recruits were asked on the phone about any involvement in poaching. The result: A differentiated risk analysis per person.
Transparency and privacy concerns: Clearspeed has a new approach
Analysing something as personal as an individual's voice, provokes concerns about being too transparent or about a potential loss of privacy. For Martin a few aspects are essential.
"Before an interview, the clients are asked for their consent. The key is this is a tool that fast tracks claims of people who are not committing fraud – it's a first do harm way to accelerate the legitimate claims," he says. "Also, all personal identifying information stays in the hands of the customer and our analytics is conducted anonymously."
All personal identifying information stays in the hands of the customer, our analytics is conducted anonymously
Finally, he points out that the AI-based technology itself does not take any decisions. "The technology only pre-screens the answers for high or low risk", Martin says. "Each high-risk case is then handled by a human expert. Low risk claims – no touch, fast-tracked, straight through."
Martin sees huge potential for the technology in the next few years. Last year it took 24 hours for responses to be analysed. With new advancements to be launched this year, analysis will be possible in near real-time. The next step is to deliver the experience via customers mobile apps and to integrate the technology into existing platforms. Martin is confident: "We will enable our clients to deliver automated risk assessments on demand to help our customers build trust at scale."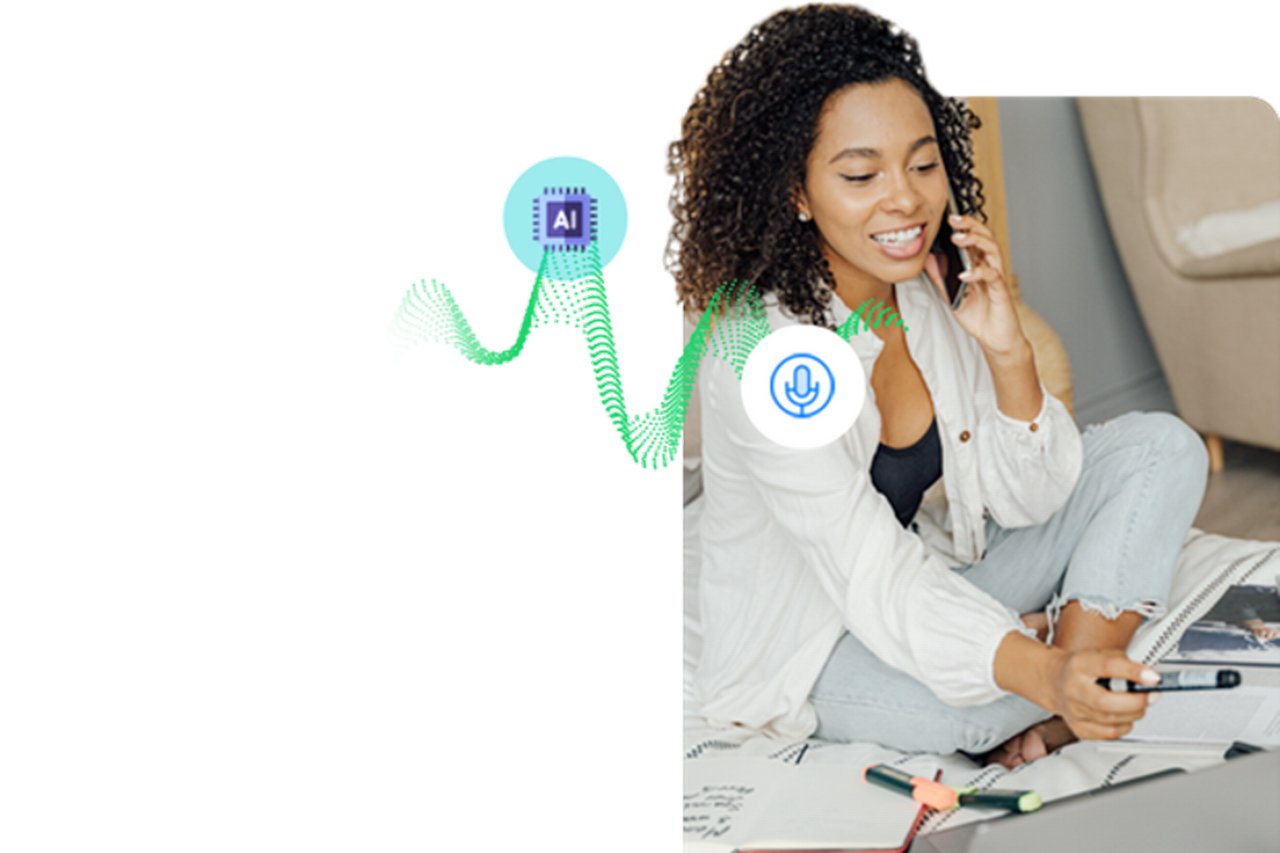 About Clearspeed
Clearspeed technology is the fastest, most accurate way to assess claims risk. Leading, diverse organizations from insurance, government, and many other sectors around the globe use Clearspeed to reduce fraud and fast track the processing of people and transactions.
Clearspeed's AI-enabled technology instantly identifies fraud attempts by customers, employees, and vendors that legacy systems often miss, while fast-tracking the majority of claims straight-through with unprecedented speed. This rapid identification of cases with high risk enables a more efficient and focused follow-up.
… still likes the analogue world even in digital times and thinks that unpredictability is what makes life interesting.
She is fascinated by how artificial intelligence deals with uncertainty. And she wonders: how can we ensure that AI also takes ethical aspects into account?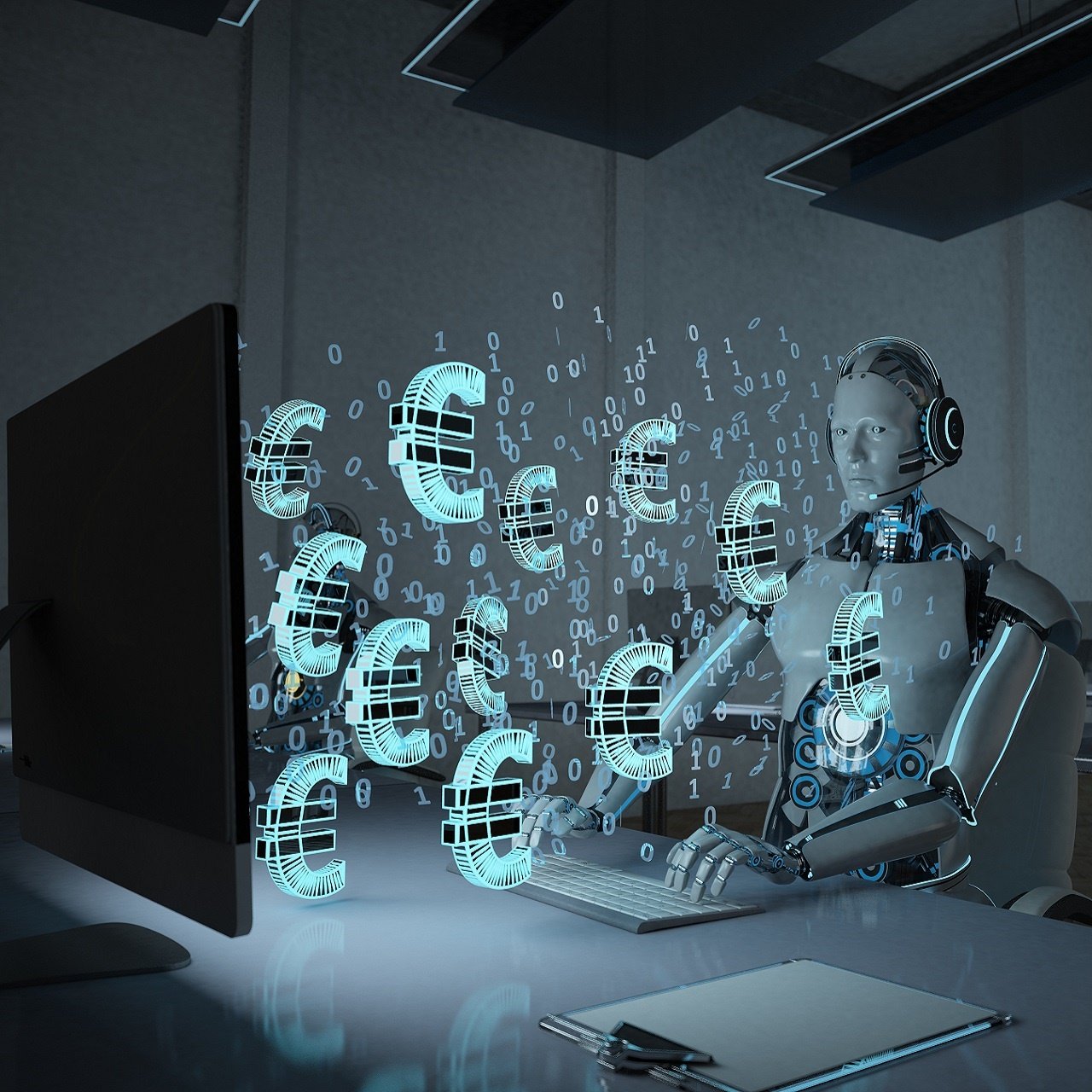 Digital Disruption | Outlook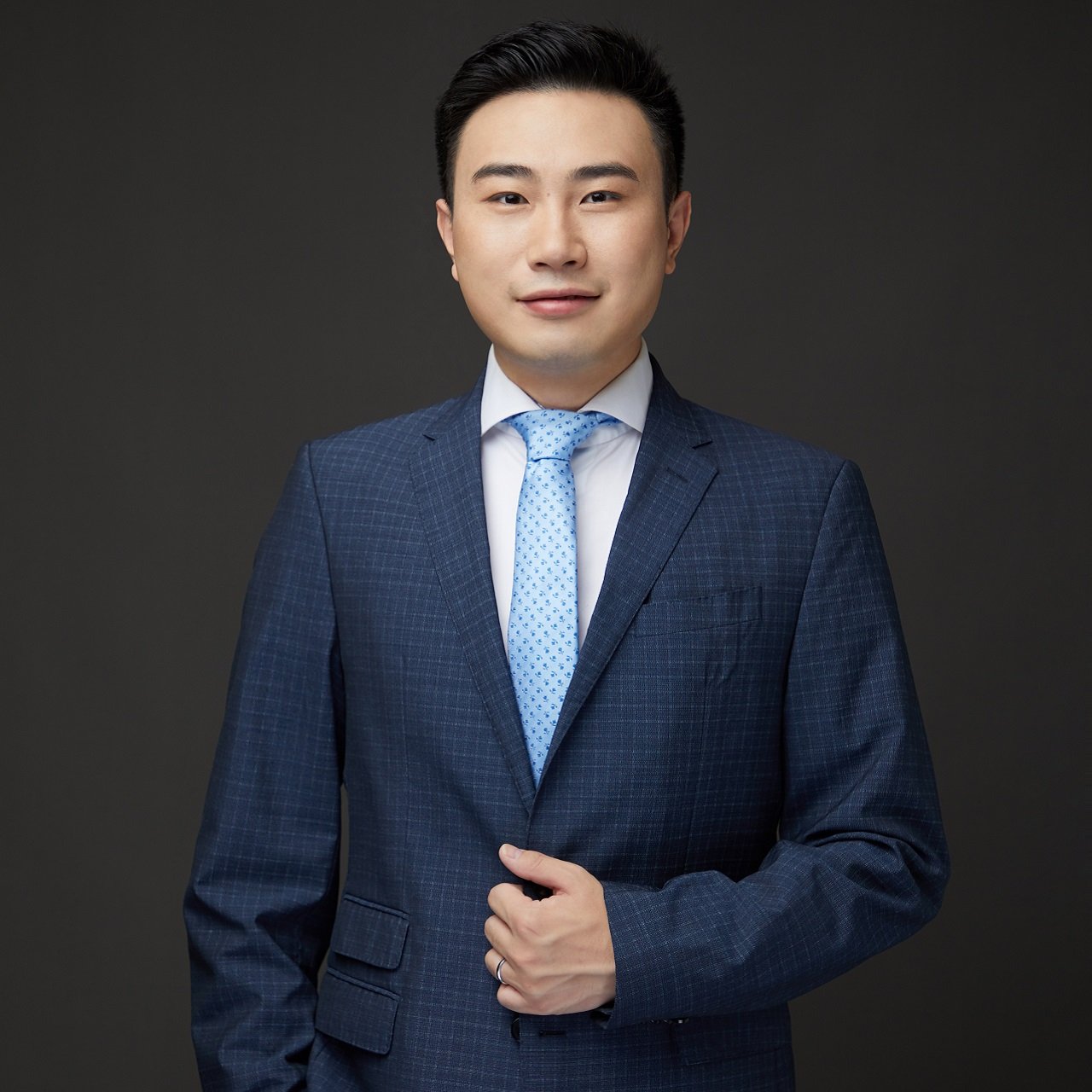 Digital Disruption | Story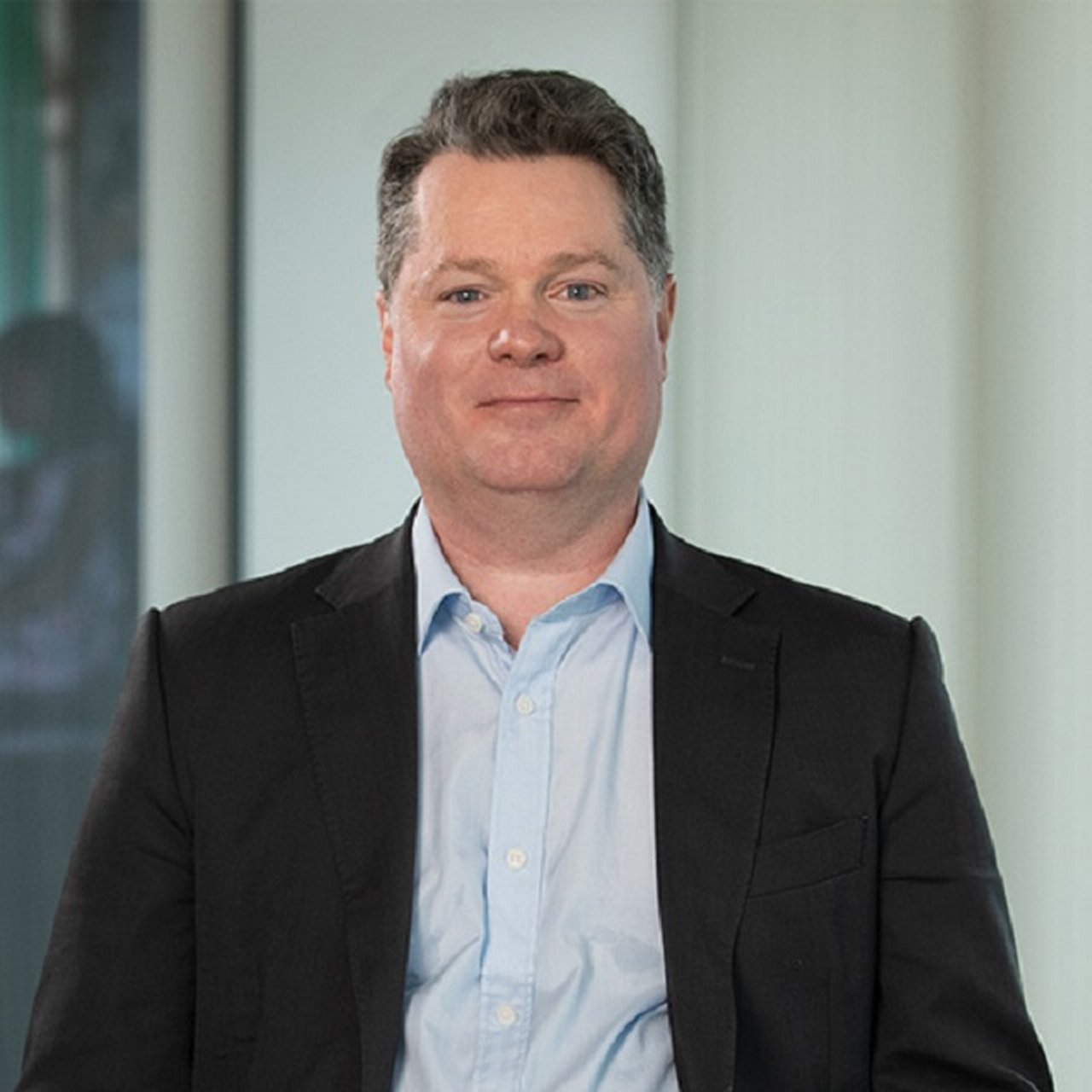 Digital Disruption | Opinion