Barrio del Aeropuerto – from ugly duckling to beautiful swan
Buildings cause up to 50 percent of CO2 emissions in cities. Madrid is no exception. To achieve its goal to be carbon neutral by 2050, the Spanish capital seeks to refurbish some of its low-income neighbourhoods. But has to convince some sceptics first.
With more than 3.2 million people, Madrid is the second most populated city in the European Union. Its countless attractions such as the Palacio Real and the Museo Nacional del Prado draw in millions of international tourists each year – over 6 million in 2019 alone. Many of them travel by air, arriving at the main Madrid-Barajas Airport.
Barrio del Aeropuerto: From ugly duckling to beautiful swan
However, not far from the airport, Madrid shows a different side of itself: the Barrio del Aeropuerto (Airport Neighbourhood) is a barren area built in the 1950s. It is surrounded by the A-2 motorway and industrial buildings, lacking any green areas and the charm of the otherwise popular and colourful holiday destination. Over time, the neighbourhood has become isolated from the city of Madrid.
This is no longer the case: Barrio del Aeropuerto is now one of the capital's biggest urban regeneration projects.
Barrio del Aeropuerto – what is partly a construction site will soon be a green and sustainable neighborhood

Building nr. 24 before the refurbishment …

It is now possible to enjoy a nature walk in the new parks of the neighborhood

Joaquín Solis, CEO from the development company Neuban, strolls through the refurbished neighborhood

Alvaro Pino from Deutsche Bank is happy about the improvements in the neighborhood:

It's nice to see the direct positive impact of our work here.

An open gym serves as a space for social and sporting activities

Building nr. 28 also received a makeover

It now causes significantly less CO2 emissions

José Luis Cañabete, President of the Barrio Aeropuerto Neighbors Association, is proud that the neighborhood has become such a big project in Madrid's Recovery Plan
Madrid's environmental strategy
To understand how and why this came about needs a closer look at Madrid's overall environmental strategy. As a consequence of the city's economic importance and tourism activities, the municipality is a major contributor to the millions of tons of CO2 Spain produces each year. But Madrid positions itself at the very forefront of the fight against climate change. To transform into a sustainable city in the face of global warming, it has set itself ambitious goals that even exceed the ones formulated by the European Commission.
According to the city's 360° Environmental Strategy, the city of Madrid aims to reduce greenhouse gas emissions by 65 percent and to achieve climate neutrality by 2050. In fact, Madrid is also part of the C40 alliance, a coalition of cities committed to setting science-based targets and start implementing inclusive and resilient climate action ahead of and beyond the 2021 UN Climate Change Conference in Glasgow.
The capital's multidimensional approach focuses on smart mobility, green areas, and most importantly, on the pollution that the buildings generate. It specifically targets the refurbishment of the lowest social income and most vulnerable climate change areas, such as the Aeropuerto Neighbourhood.
The working-class neighbourhood features over 570 homes and more than 1,500 people, 70 percent of them over 65 years old. There have been no further investments, leaving it in a poor state of construction – until now.
The refurbishment seeks to regenerate the environment by improving the energy performance of the buildings, reducing energy consumption and emissions, and building more green and social areas.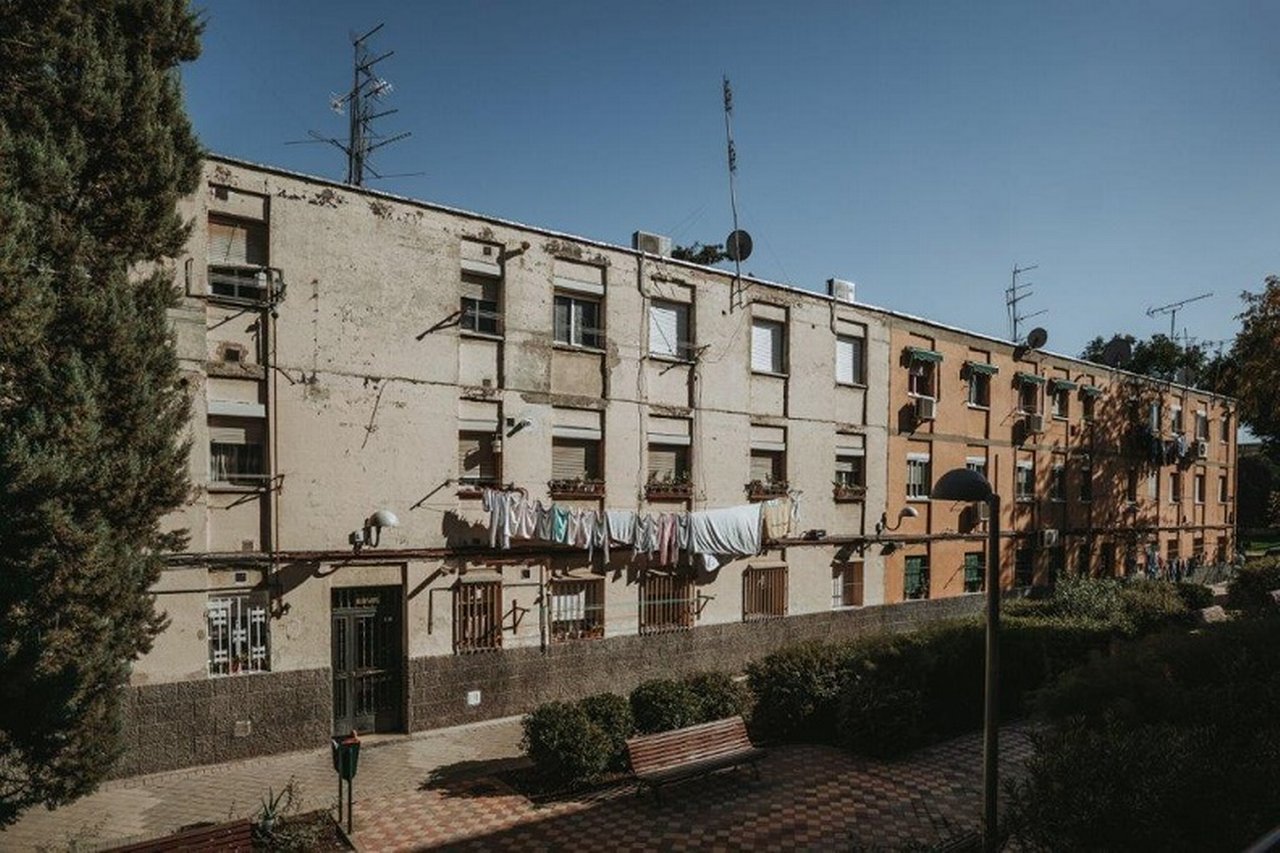 Building nr. 24 before the refurbishment …
"It wasn't easy to implement this, and to convince the residents to do it. For so long we had no attention that we didn't believe this time was different," says José Luis Cañabete, President of the Barrio Aeropuerto Neighbours Association.
"Since the residents were sceptical, we needed to finance the refurbishment, so having a partner as Deutsche Bank was critical to make this project," says Joaquín Solis, CEO from Neuban, the construction company that did the refurbishment.
"Deutsche Bank has a very long history of financing building refurbishments for social and environmental improvements, but this was the first time that we managed a complete neighbourhood," says Alvaro Pino from International Private Bank in Spain.
The change is so impressive that it makes us feel proud about the work that we do. In this project, you can see the direct impact that we have.
Regarding its contributions to battling climate change, Joaquín Solis says: "We have made energy efficiency improvements, reducing, heat demand per building by an average of 60 percent, leading to fewer local pollutants and 1,000 tons fewer CO2 emissions per year. We also help reduce energy poverty vulnerability."
The buildings were also made more accessible: "We installed lifts to all buildings and constructed ramps in the entrance. Considering the average age of the residents, this is a real improvement for their mobility," says Solis.
After initial reticence, the neighbourhood is now beginning to thrive. "The first part of the refurbishment is done, most of the buildings are so much better," points out Cañabete.
We see how our lives have changed. Now we take care of our buildings, our houses.
"It has been a long journey but it has been worthwhile. There are still some works pending, but a lot has been done. The investments that we made have also improved the value of our houses, providing us with a financial cushion that is also very important," concludes Cañabete.
The next time you arrive at Madrid-Barajas Airport, take a look at Barrio del Areopuerto first before heading to the centre of Madrid. It is no longer an impoverished area but an inspiring arena for a project that opens the door to new sustainable ways of living.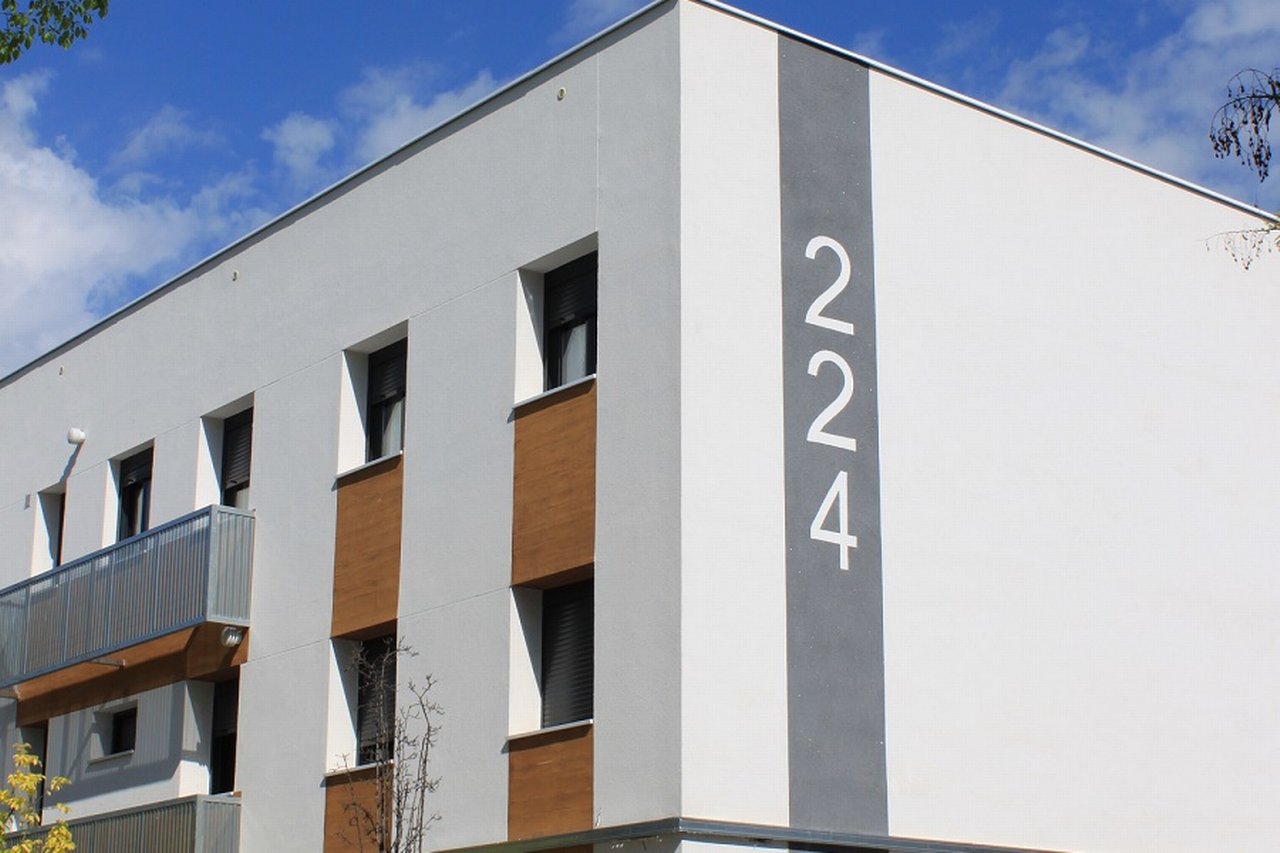 About Neuban
NEUBAN is a construction company, with expertise in building refurbishments and rehabilitation. The team has rehabilitated more than 250 buildings in the Community of Madrid. With a focus on sustainability and improving energy efficiency.
Born in Mexico City, Sofia has lived in Madrid for 15 years, so she has spent all her life in big cities and experienced the sweet & sours of being a city girl. As part of Deutsche Bank Spain, she has collaborated with NGOs that work on sustainability. This convinced her that we can make a difference to make big cities a better place to live.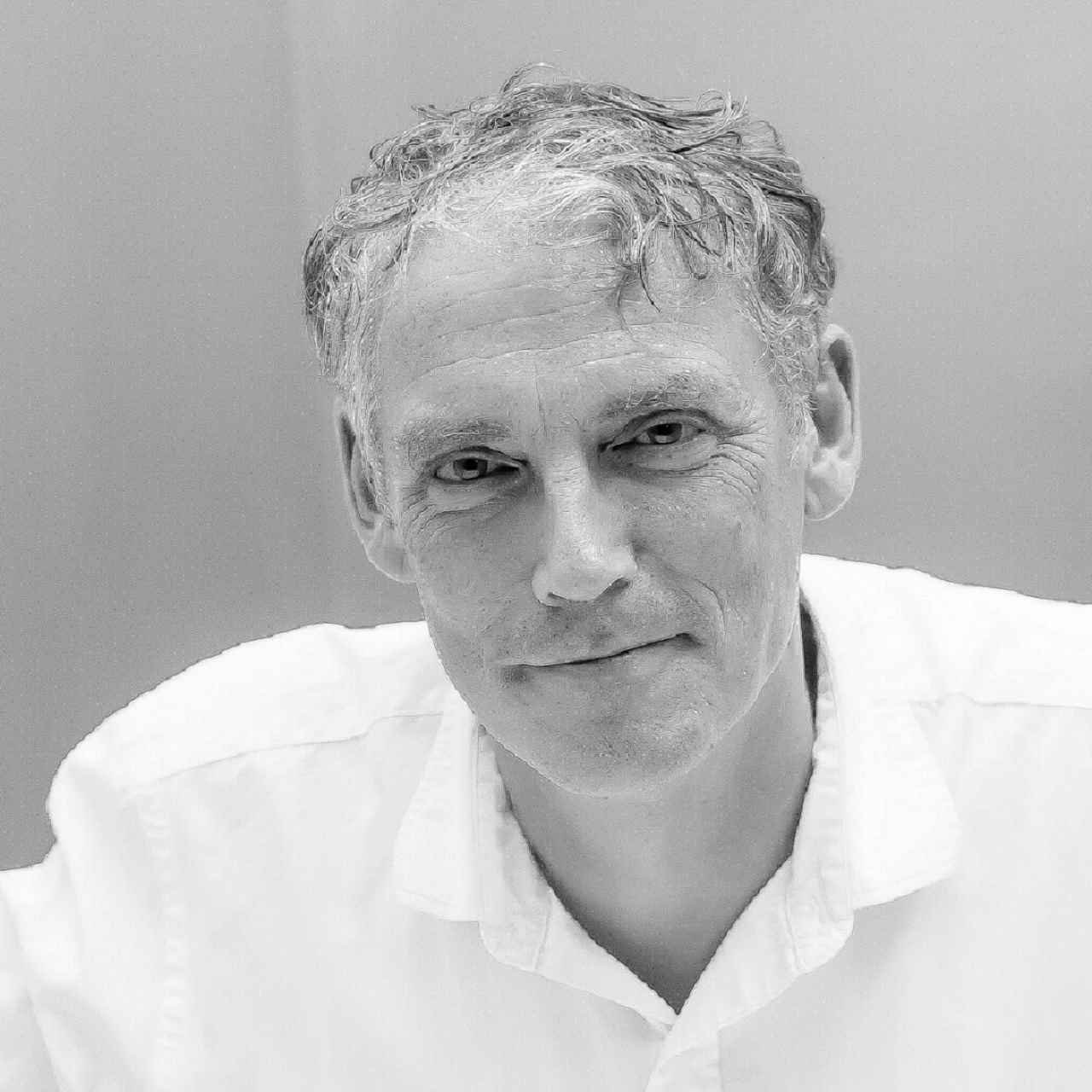 Responsible Growth | Opinion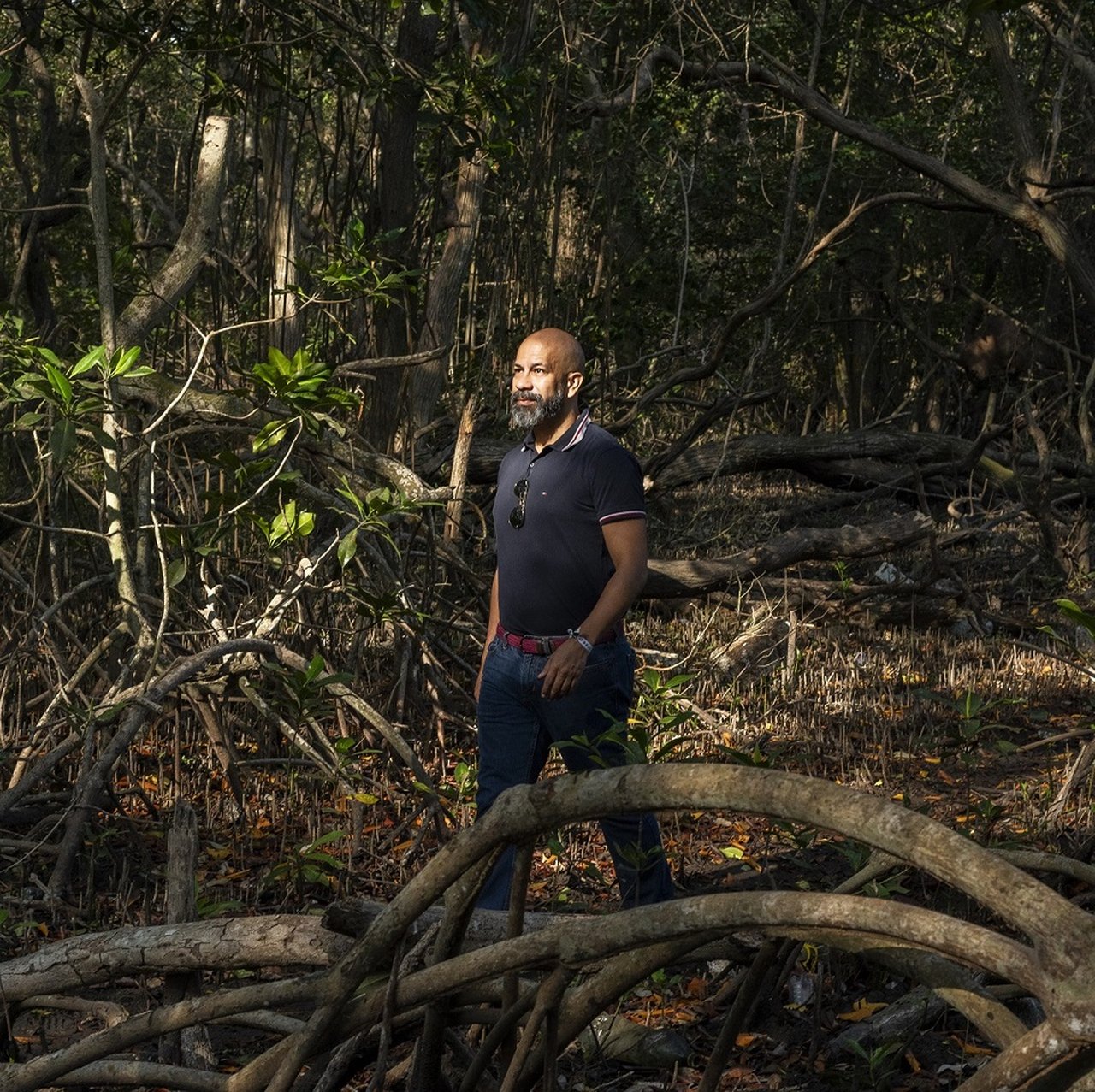 Responsible Growth | Photo Story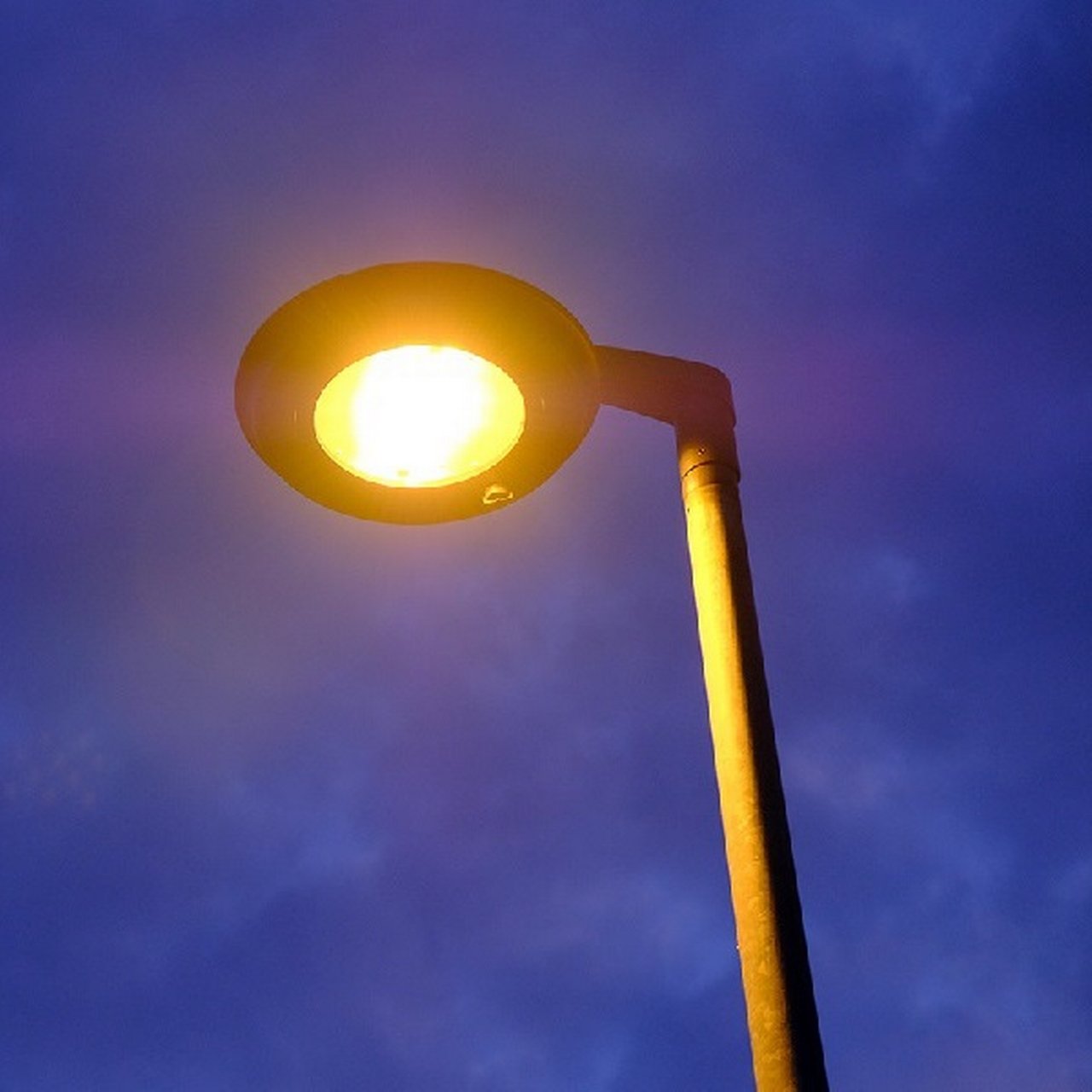 Responsible Growth | Video Story