The Stars Were Aligned for a Century of New Beginnings
Exhibition of works by Basim Magdy in the Deutsche Bank KunstHalle Berlin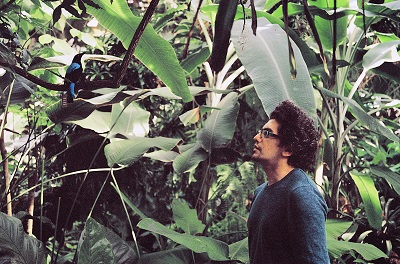 In his work, Basim Magdy presents an unbiased view of reality. He is primarily interested in the present, but his art is like a psychedelic journey.
The combination of text and pictures is characteristic for his works and their absurdity provides a more unbiased and individual perspective on reality.
In the Deutsche Bank KunstHalle Berlin, visitors can expect to see a collection of brightly coloured works on paper, a film trilogy from 2014 and a 64-piece large-sized photographic work which has been specially produced for this exhibition.
The exhibition can be seen at the Deutsche Bank KunstHalle in Berlin until July 4, 2016.
Deutsche Bank KunstHalle
The Stars Were Aligned for a Century of New Beginnings

04/29/2016 – 07/03/2016