Cryptocurrency investors risk "total loss"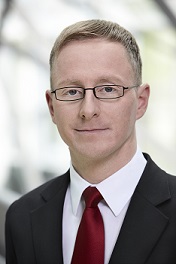 Deutsche Bank Wealth Management is advising clients not to invest in cryptocurrencies, Markus Müller, Global Head of the Chief Investment Office, said in an interview with Bloomberg News this week.
The risks include high volatility, possible price manipulation and data loss or theft, Mueller told Bloomberg. Recent price rises reflect concerns about a lack of potential yields from other asset classes such as fixed income, he said.
"It's only for investors who invest speculatively," Mueller said. "There is a realistic risk of total loss."
The CIO examined the risks of investing in cryptocurrencies and whether they could replace traditional money in a landmark report last month. It concluded that blockchains and connected cryptocurrencies are probably the inventions with the most disruptive potential for the finance sector and the public since the invention of the internet.
Further links on the topic