Kailavani, from Chennai, India is 18 and aspires to be a professional boxer. Her goal is to one day represent India at the Olympics but until then she has this years' Senior Women's National Boxing Championships in her sights. Poonam Pal, from Varanasi, also 18, is a talented wrestler. Competing in the 68kg category, she has high hopes for the Commonwealth and 2018 Asian Games.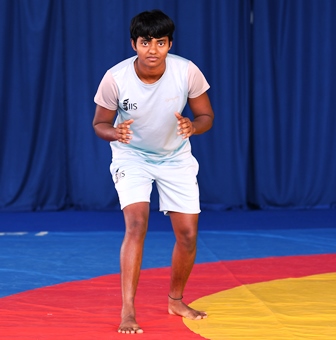 As part of the JSW Sports Excellence initiative, Deutsche Bank's Born to be programme supports twelve athletes, including six girls, giving Kailavani and Poonam the chance to become professional in the sport they love, without being constrained by gender stereotypes.
Traditional ideas of the role of women and girls prevail in many parts of rural India. Physical contact sports don't fit the mould. Many of the girls in the programme come from low-income, traditional backgrounds, where their fathers are farmers and often the only earning member of the family. Parental support to train in contact sports like this breaks new ground.
Most days, Kailavani will start her day at 5.30am in the gym or running outdoors. She will train with experienced boxers, spar with other athletes, run up hills and take ice baths. All the girls will work with strength and conditioning coaches, sports psychologists and nutritionists.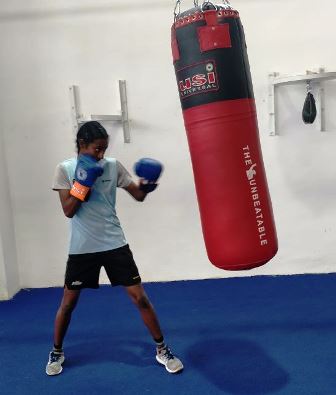 The six girls Deutsche Bank is sponsoring are aged between 10 and 22 years old and are training in a range of boxing and wrestling categories. The programme covers the cost of participants' education, healthcare, nutrition and coaching for three years, to reach the 2020 Olympics.