Deutsche Bank marches in Pride parades around the world
Deutsche Bank is celebrating Pride season by participating in marches across the world, including Frankfurt, London and New York.
The events commemorate the New York Stonewall uprising of June 1969 when lesbian, gay, bisexual and transgender (LGBT) people stood up against police brutality in the fight for equality. The New York march was held earlier this month.
For decades, Deutsche Bank has been promoting equality under the law for LGBT+ individuals. In doing so, the bank strives to create an environment where all colleagues can bring their true selves to work in order to make their own #positiveimpact.
For the first time ever, Deutsche Bank will be joining the London Pride parade on July 7 with a custom designed float. London school children will also be marching alongside the Deutsche Bank float in another unprecedented first.
Stuart Lewis, Chief Risk Officer and dbPride Sponsor in the UK and Ireland, commented, "School can be tough. Bullying affects high proportions of LGBTQ+ pupils. We want to tackle bullying in schools by developing diversity, inclusion and advocacy skills among young people."
Our Berlin-Kurfürstendamm branch on the famous Ku'damm will be playing a star role in the city's Pride parade. Decorated in rainbow colours, the branch will be the official start line for the Berlin Pride march.
Other events will be held in Cologne, Dublin, Manila, Milan and Stuttgart.
Impressions from the Pride March in New York City: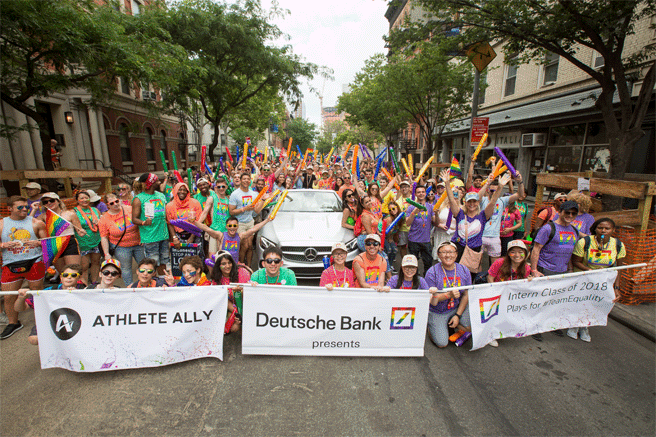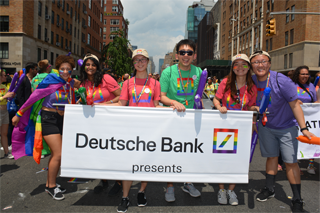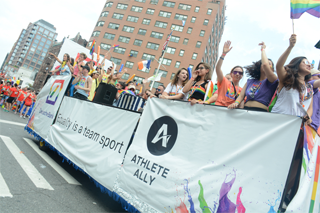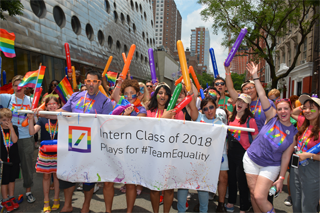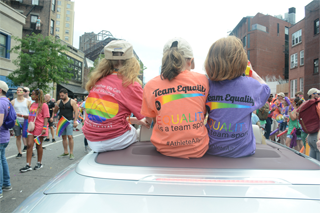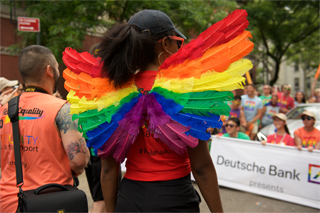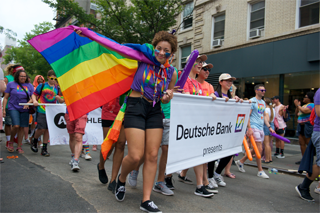 Further links on the topic