Deutsche Bank teams up with Tracey Emin and her studio to celebrate female political empowerment at Frieze London and Frieze Masters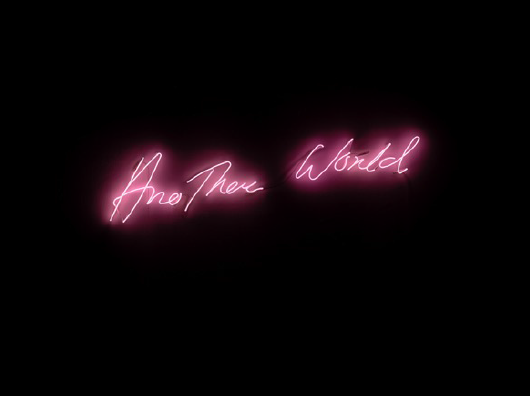 Deutsche Bank has teamed up with the artist Tracey Emin and her studio to create an exhibition celebrating a century of female political empowerment at their Wealth Management lounges at Frieze London and Frieze Masters this year.
The exhibition, entitled Another World, is composed entirely of works by female artists in the Deutsche Bank Collection. One of the highlights will be a charity sale of postcard-sized original works by leading artists whose identities will only be revealed once they are sold.
Another World includes 60 works by female artists including Louise Bourgeois, Rosemarie Trockel, Kara Walker and Marlene Dumas.
"Another world can be the twilight time when we are half-asleep, half-awake – literally another world, another universe, even the animal kingdom," Emin says. "Or – for me personally – another world represents the afterlife."
As well as curating the exhibition with her studio, Emin approached all the female artists in the Deutsche Bank Collection to contribute unique postcard-sized works for a charity sale in the bank's lounge at Frieze London and online for the public. Each of these original artworks will cost £200.
Her inspiration came from the annual sale of postcard-sized works at the Royal College of Art, where she studied, and from the numerous postcards used as part of the suffrage campaign of the early 1900s– replica examples of which have been generously provided by the Museum of London and wıll be displayed in the lounge at Frieze Masters.
The Museum of London hosts the world's largest collection of Suffragette items and currently has a Votes for Women display which commemorates 100 years of the first women winning the right to vote.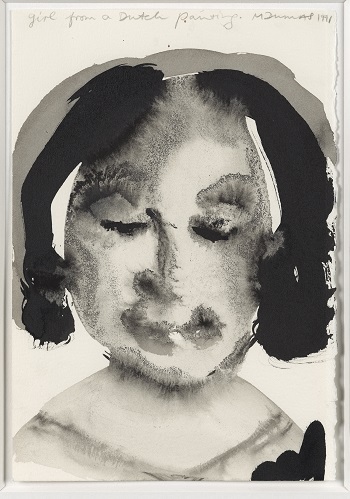 "What's really interesting about selling works anonymously is that suddenly the name of the artist and all that entails isn't important," says Deutsche Bank's International Curator Mary Findlay. "You're using your eye and your intuition, and just responding to what you see, and that reflects the ethos of the Deutsche Bank Collection – we're not about big names. Supporting creativity is at the heart of what we do."
Over 800 works by 220 artists have been donated and the full proceeds of the sale will go to the 'Tracey Emin & Deutsche Bank Centenary Fund', set up in partnership with the London Community Foundation to fund projects to help vulnerable women in the community. With the money raised, the financial benefit of the project is expected to be a multi-year legacy for the following chosen charities:
Bromley & Croydon Women's Aid
Havering Women's Aid
Oasis Domestic Abuse Service, Margate
StreetTalk, Lambeth
The Maya Centre, Islington.
Offering advice to emerging female artists, Emin says: "Don't sleep with gallerists or anybody who could enhance your career in any way. Try to be logical in all your arguments and, if that doesn't work, scream the house down. Work every hour God sends and, the most important advice would be, do not compare yourself to anybody."
Frieze London and Frieze Masters are held in Regent's Park from October 4 to October 7. Deutsche Bank has supported Frieze London since its founding in 2003, and has been a partner of Frieze Masters London and Frieze New York since each of their launches in 2012. It will extend its partnership to the newly launched Frieze Los Angeles next year.
To find out more about 'Another World', please visit deutschewealth.com/anotherworld or contact Nigel Rubenstein on nigel@scott-andco.com or Carlotta Dennis-Lavaglio on carlotta@scott-andco.com, or call +44 020 3487 0077.
To find out more about Deutsche Bank's support for the arts, please contact Klaus Winker on Klaus.winker@db.com or call +49 (69) 910-32249.
To find out more about Deutsche Bank Wealth Management, please contact Adrian Cox on Adrian.cox@db.com or call +44 20 7541 7775
About Deutsche Bank Wealth Management:
With client assets of more than 300 billion euros (as at December 31, 2017), Deutsche Bank's Wealth Management is one of the largest wealth managers worldwide. It offers wealthy clients a broad range of traditional and alternative investment solutions, as well as comprehensive advice on all aspects of Wealth Management. Its goal is to create lasting value as a trusted partner to wealthy individuals and entrepreneurs, family offices and foundations around the world. It aims to bring a unique perspective as both a European and a truly global institution; to offer bespoke solutions that others do not; to offer expert advice to its clients, their families and their business; and to connect them to a world-class capital markets institution.
About Deutsche Bank's Art, Culture & Sports
The Art, Culture & Sports unit bundles Deutsche Bank's funding programs and develops them further conceptually. Together with the divisions, the unit provides the bank's customers with new access to the art, culture and sports world. With its commitment to contemporary art, Deutsche Bank has set standards worldwide, with both its art collection, one of the world's most important collections of contemporary works on paper and photographs, and its international exhibition program. For many years, the bank has had a presence at selected art fairs such as Frieze London and New York and, starting in 2019, it will also have a presence at Frieze Los Angeles.
About Museum of London
The Museum of London tells the ever-changing story of this great world city and its people,
from 450,000 BC to the present day. Our galleries, exhibitions, displays and activities seek
to inspire a passion for London and provide a sense of the vibrancy that makes the city such
a unique place. The museum is open daily 10am – 6pm and is FREE to all, and you can explore the Museum of London with collections online – home to 90,000 objects with more being added.