Greening China's Belt and Road
Deutsche Bank last week became a founding signatory and supporter of China's Green Investment Principles (GIP) for the Belt and Road Initiative (BRI), committing to a voluntary set of green principles aimed at promoting green investment for Belt and Road. Deutsche Bank is one of 27 financial institutions that signed the GIP on April 25 in Beijing at the second Belt and Road High-level Forum hosted by the People's Bank of China (PBOC) and the Ministry of Finance.
The Green Investment Principles for the Belt and Road were jointly developed by the Green Finance Committee of China Society for Finance and Banking and the City of London Corporation's Green Finance Initiative. Signatories include all major Chinese banks and China's investors in the Belt and Road region, as well as some of the world's largest financial institutions.
Deutsche Bank Asia Pacific CEO and Member of the Management Board Werner Steinmueller welcomed the development, saying: "Business and economic ties between China, Europe, and BRI countries continue to strengthen. We are one of the most active foreign banks participating in BRI with full corporate and investment banking offerings along the route. By committing to the GIP, we are pledging that we will not only help steer BRI's open collaboration across countries from China to Europe, but also strive to ensure these projects are as sustainable as possible."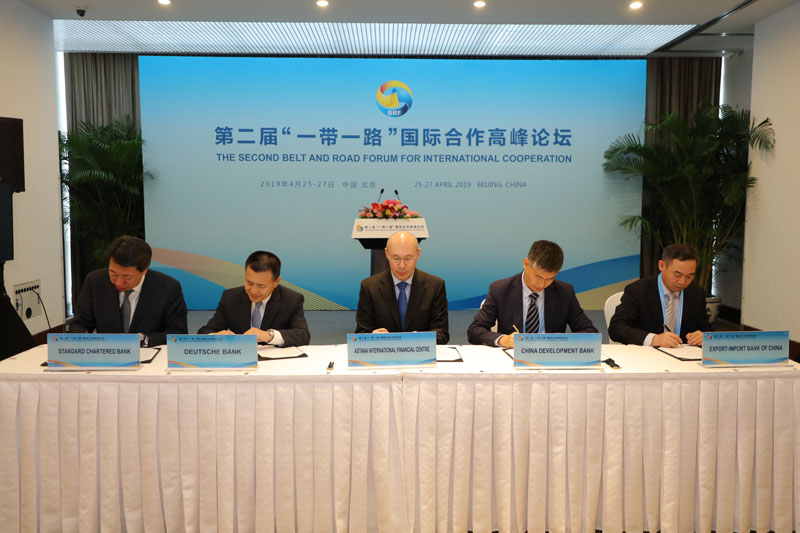 Attending the forum in Beijing with other finance sector leaders and signing the GIP was Feng Gao, Chief Country Officer for Deutsche Bank China.
First published in November last year, the GIP are well aligned with Deutsche Bank's own Group Sustainability policies and commitments.
The Belt and Road Green Investment Principles are:
Principle 1: Embedding sustainability into corporate governance
Principle 2: Understanding environmental, social and governance risks
Principle 3: Disclosing environmental information
Principle 4: Enhancing communication with stakeholders
Principle 5: Utilising green financial instruments
Principle 6: Adopting green supply chain management
Principle 7: Building capacity through collective action
Further links on the topic