Internal COVID-19 campaign for Food & Shelter charities provides 1.5 million euros globally – and continues to go strong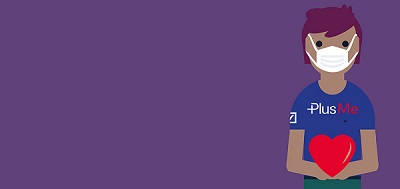 On April 3, Deutsche Bank's CEO Christian Sewing and President Karl von Rohr launched an internal donations drive to support selected Food & Shelter charities that have been long-standing community partners of the bank's CSR teams.
On behalf of the Management Board, they urged employees to "think of those people who are more disadvantaged than most and are especially exposed to the consequences of the pandemic.
Our help can therefore make a huge difference and enable fast and direct aid for the homeless, street children, low-income families, elderly people and refugees," they added. To encourage employee donations, they promised that the bank would "set the ball rolling by donating 500,000 euros and will in addition match each employee contribution, doubling the overall impact."
Their call to action met an overwhelming response. Employees across divisions and in more than 30 countries have donated so far, and the count-o-meter keeps climbing every day. Less than three weeks after the first announcement, employees have donated more than 500,000 euros, bringing Deutsche Bank's overall support for the local Food & Shelter charities to more than 1.5 million euros to date – and it continues to go strong.
"Our CSR COVID-19 community relief campaign truly is a one-bank effort," says Lareena Hilton, Global Head of Brand & CSR. "Colleagues across regions and countries have made a huge positive impact for our long-standing Food & Shelter partner charities and the most vulnerable members of our communities. Thanks to all for being an active part of our PlusYou giving community in this very challenging time."

Beyond this community relief campaign, the bank's usual CSR initiatives continue to be implemented around the world – but some have been adapted to accommodate current contact restrictions. Education and start-up initiatives have extended their digital offerings and volunteering opportunities have where possible been switched to remote-mode as well. And countless employees around the world have joined neighbourhood initiatives to support the needy in their local community.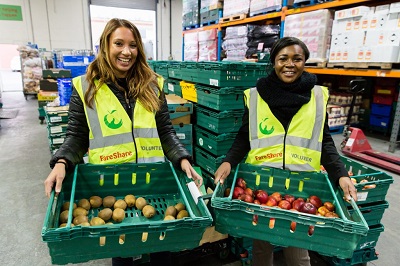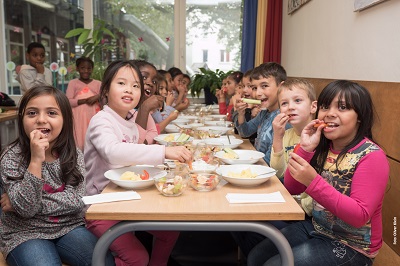 The COVID-19 relief campaign encourages all Deutsche Bank employees to support food and shelter charities that serve their most vulnerable neighbours, including low-income children and families, the elderly, and individuals experiencing homelessness. The bank has set the ball rolling with a total of 500,000 euro in up-front donations to these long-standing CSR partner charities and will match all employee donations towards them.